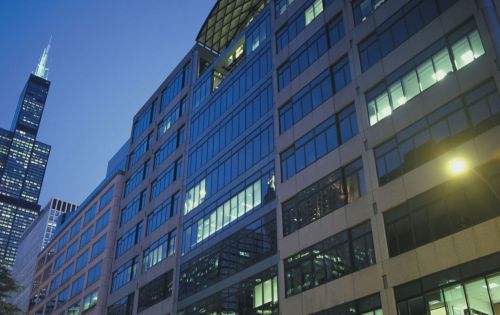 Master of IP Management and Markets Admissions
Master of IP Management and Markets Admissions
Each applicant must submit a personal statement in essay format that does not exceed 1,000 words. There is a place in the online application form where you can upload this statement. The essay should include discussion of your reasons for pursuing the IPMM program, the professional goals which you expect to advance, your academic background, and your relevant professional experience or related accomplishments to date.

Your statement must be saved in PDF format.
We require two letters of recommendation from individuals who are able to assess your academic and/or career achievements and potential. Recommenders may include professors or employers, but may not include family members or personal friends.

Letters of recommendation must be submitted through the online Application Portal. You will input the recommender's name and email address, and they will receive an electronic invitation to their email and then submit their recommendation. You will not see this document as they will upload it themselves and it will go immediately into your application.
You should arrange to have official transcripts of prior university study available for submission with your online application. You must indicate on the application all colleges/universities you attended and provide official transcripts, regardless of whether a degree was earned or not, and even if you received transfer credit from your next institution. As part of the online application process, you will upload electronic copies of your transcripts.

All applicants who have done academic work at foreign institutions must provide original academic records and officially certified English translations of the original records. If the degree is completed, you must upload your original degree certificate or provisional certificate along with your academic transcripts or mark sheets. In addition, please submit official information on the grading system.

All files must be in PDF format.

Click "Show More" below for instructions about how to upload documents.
If you do not already hold a graduate degree (e.g., M.A., M.S., J.D., M.B.A.), you must demonstrate satisfactory performance on an appropriate standardized test such as the GMAT, LSAT, or GRE.

Official GRE or GMAT scores for tests taken within the past five years should be sent directly to Illinois Tech by the Educational Testing Service (ETS) or Graduate Management Admission Council (GMAC). Please ask ETS to send your scores to institution code 1318; no department code is required. For GMAT scores, please select Illinois Institute of Technology and the correct college/program. If you have taken the LSAT, please include an unofficial report with your application.
The results of the International English Language Testing System (IELTS) or the Test of English as a Foreign Language (TOEFL) are required of all applicants who are not native speakers of English or who did not receive their undergraduate education at an institution that uses English as the primary language of instruction. We require official TOEFL or IELTS scores sent directly to Illinois Institute of Technology by the testing service. Please request that your scores be set to institution code 1318; no department code is required.

The IELTS or TOEFL may be waived at the discretion of the Admissions Committee for applicants who can otherwise substantiate their English proficiency. Applicants who wish to have the IELTS or TOEFL requirement waived must submit a written request with their application for admission that includes an explanation of their familiarity with English and any appropriate supporting documentation.

Information about the TOEFL is available on the ETS website.
If you are applying to study on campus and will need an F1 student visa, you must complete the IPMM Financial Affidavit of Support Form. Please read all instructions carefully to ensure that each required section of the form is complete.

You may submit your financial support documents after being notified of admission, if you wish; however, an I-20 cannot be issued to any admitted student until valid documents have been received and approved by the Office of Admissions. For this reason, we encourage you to submit them as early as possible.

Please note, submission of the Financial Affidavit form is not required for review of your application.
A copy of your passport identity page must be submitted through your App Tracker.

The copy of your passport identity page is not required for purposes of application review and admission decision, although applicants are strongly encouraged to submit it prior to admission, if possible. This documentation aids in efficient processing of your I-20, if you are admitted.
All material submitted with or in support of an application becomes the property of IIT and is not returnable.