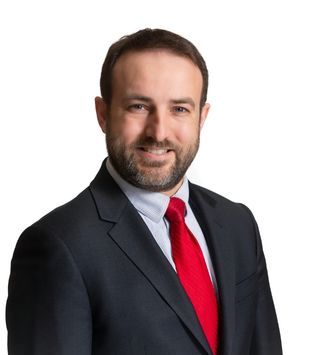 John Q. Mulligan joined the Chicago-Kent College of Law faculty in 2020 as a visiting assistant professor of law.
Mulligan focuses his research on aviation law, public international law, international organizations, and international trade law. He has published on topics affecting the international airline industry, including aircraft finance, international trade, antitrust, and emissions regulation. He has also contributed to white papers on e-visas, foreign ownership restrictions on airlines, and cross-border transferability of aircraft.
Prior to joining Chicago-Kent, Mulligan was an adjunct professor of law and the FedEx/United Airlines Resident Research Fellow at DePaul University College of Law. He was a training manager in the Administrative Office of Illinois Courts and oversaw production of the Illinois Judicial Benchbooks.
Mulligan is a graduate of William & Mary Law School, and during law school served as the notes editor for the William & Mary Bill of Rights Journal.
Education
J.D., William & Mary Law School
B.A., University of Wisconsin–Madison
Publications
Extraterritorial Application of the EU Passenger Rights Regulation: Exporting European Consumer Protection Standards, (with B. Havel) in AIR PASSENGER RIGHTS, TEN YEARS ON 239, (Michael Bobek & Jeremias Prassl eds., 2016).
Unmanned Aircraft Systems: A Challenge to Global Regulators, (with B. Havel) 65 DEPAUL L. REV. 107 (2015).
International Aviation's Living Constitution: A Commentary on the Chicago Convention's Past, Present, and Future, (with B. Havel) 15 ISSUES AVIATION L. & POL'Y 7 (2015).
The Cape Town Convention and the Risk of Renationalization: A Comment in Reply to Jeffrey Wool and Andrej Jonovic, (with B. Havel) 1 CAPE TOWN CONVENTION J. 81 (2014).
The End of Prosecutorial Discretion for Airlines: The DOJ's Challenge to the AMR/US Airways Merger, 13 ISSUES AVIATION L. & POL'Y 31 (2013).
Legal and Policy Issues in the FAA Modernization and Reform Act of 2012, 11 ISSUES AVIATION L. & POL'Y 395 (2012).
The Triumph of Politics: Reflections on the Judgment of the Court of the European Union Validating the Inclusion of Non-EU Airlines in the Emissions Trading Scheme, (with B. Havel) 37 AIR & SPACE L. 10 (2012).
Huppert, Reilly, and the Increasing Futility of Relying on the First Amendment to Protect Employee Speech, 19 WM & MARY BILL RTS. J. 449 (2011).