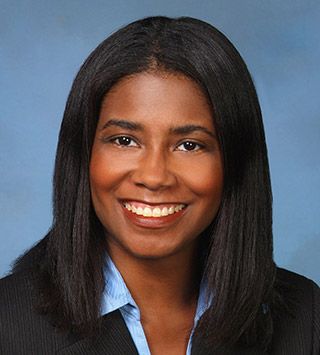 Professor Bailey teaches criminal law, criminal procedure, and evidence at Chicago-Kent.  Prior to joining the faculty, she was a visiting scholar and adjunct professor at the University of Houston Law Center. She also practiced labor and employment law in Houston, Texas, where she was an associate at what is now known as Norton Rose Fulbright.
Professor Bailey was a Clarence Darrow Scholar at the University of Michigan Law School. She graduated cum laude, and she was an associate editor and contributing editor of the Michigan Law Review. Professor Bailey earned her bachelor of arts degree from Indiana University in Bloomington, Indiana. She graduated with highest distinction, and she was a member of Phi Beta Kappa.
Professor Bailey's research has focused on intimate violence, sexual harassment, privacy, and the aggressive surveillance of communities of color.  Her articles have been published or are forthcoming in University of Illinois Law Review, Florida Law Review, The Journal of Gender, Race and Justice, UC Davis Law Review, American Criminal Law Review, Washington University Journal of Law and Policy, Journal of Criminal Law and Criminology, and BYU Law Review.  Professor Bailey has been the recipient of numerous teaching awards, including the university-wide Illinois Institute of Technology's John W. Rowe University Excellence in Teaching Award.
Education
J.D., University of Michigan Law School
B.A., Indiana University Bloomington
Publications
Articles
Trying to Fit in to Get In:  Women Working in a Masculinities World. University of Illinois Law Review (forthcoming)
Male Same-Sex "Horseplay":  The Epicenter of Sexual Harassment, 73 Fla. L. Rev. 95 (2021). [reviewed in Jotwell]
Sex in a Masculinities World: Gender, Undesired Sex, and Rape, 21 J. Gender Race & Just 281 (2018)
Watching Me: The War on Crime, Privacy, and the State, 47 U.C. Davis Law Review 1539 (2014).
It's Complicated: Privacy and Domestic Violence, 49 American Criminal Law Review 1777 (2012).
Response to Beth Richie's "Black Feminism, Gender Violence and the Build-Up of a Prison Nation," 37 Washington University Journal of Law & Policy 149 (2011) (symposium).
Lost in Translation: Domestic Violence, "The Personal is Political," and the Criminal Justice System, 100 Journal of Criminal Law and Criminology 1255 (2010). Reprinted in Women and the Law (11th ed., 2011).
The Aftermath of Crawford and Davis: Deconstructing the Sound of Silence, 2009 BYU Law Review 1 (2009).
Search Professor Bailey's publications on works.bepress.com.
Expertise
Criminal Law and Procedure; Evidence; Gender and Sexuality and the Law