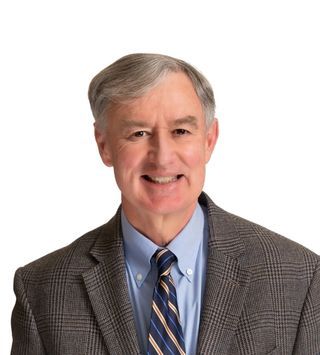 Ron Gieseke, appointed Visiting Assistant Professor in July, 2021, teaches Legal Writing I and II, as well as several business law courses.  Prior to his appointment as a VAP, Gieseke served for four years as an adjunct professor at Chicago-Kent.  His business law courses include Business Organizations, Corporate Finance, and Business Entity Formation and Transactions, each of which is designed to not only provide students with the fundamentals of the substantive law, but also give them opportunities to engage in an assortment of transactional activities. He is also committed to Chicago-Kent's international students, teaching online courses to prospective students in Beijing, China, Kyiv, Ukraine, and Tbilisi, Georgia, and serving as a visiting professor in Shanghai, China (2018).
Gieseke is a transactional lawyer with over thirty years of corporate law experience in Fortune 500 companies. Most recently, he served as Assistant General Counsel, Assistant Secretary, and Director, Corporate Group, of St. Louis-based Ameren Corporation. While there he managed SEC compliance and financing activities, directed corporate secretarial matters, and developed compliance programs in stock trading and other areas. He retired from Ameren in 2017 after 17 years with the company.
His recent professional activities have focused on business ethics, serving on advisory boards to the Cintas Institute for Business Ethics (Xavier University) and the Emerson Leadership Institute (St. Louis University). Prior to that, he provided leadership and service to the community (Legal Services of Eastern Missouri), foster children (Voices for Children), and the legal profession (Association of Corporate Counsel St. Louis-Chapter President, and Young Lawyers President of St. Louis Metro Bar Association).
Gieseke is a certified mediator at the Chicago Center for Conflict Resolution, where he actively volunteers his time.  He is also an arbitrator for FINRA, and a member of the Illinois and Missouri Bars.
Ron also enjoys being a tour guide at Wrigley Field.