Student Made: New Chicago-Kent Program Boosts Equity with Paid Externship
Student Made: New Chicago-Kent Program Boosts Equity with Paid Externship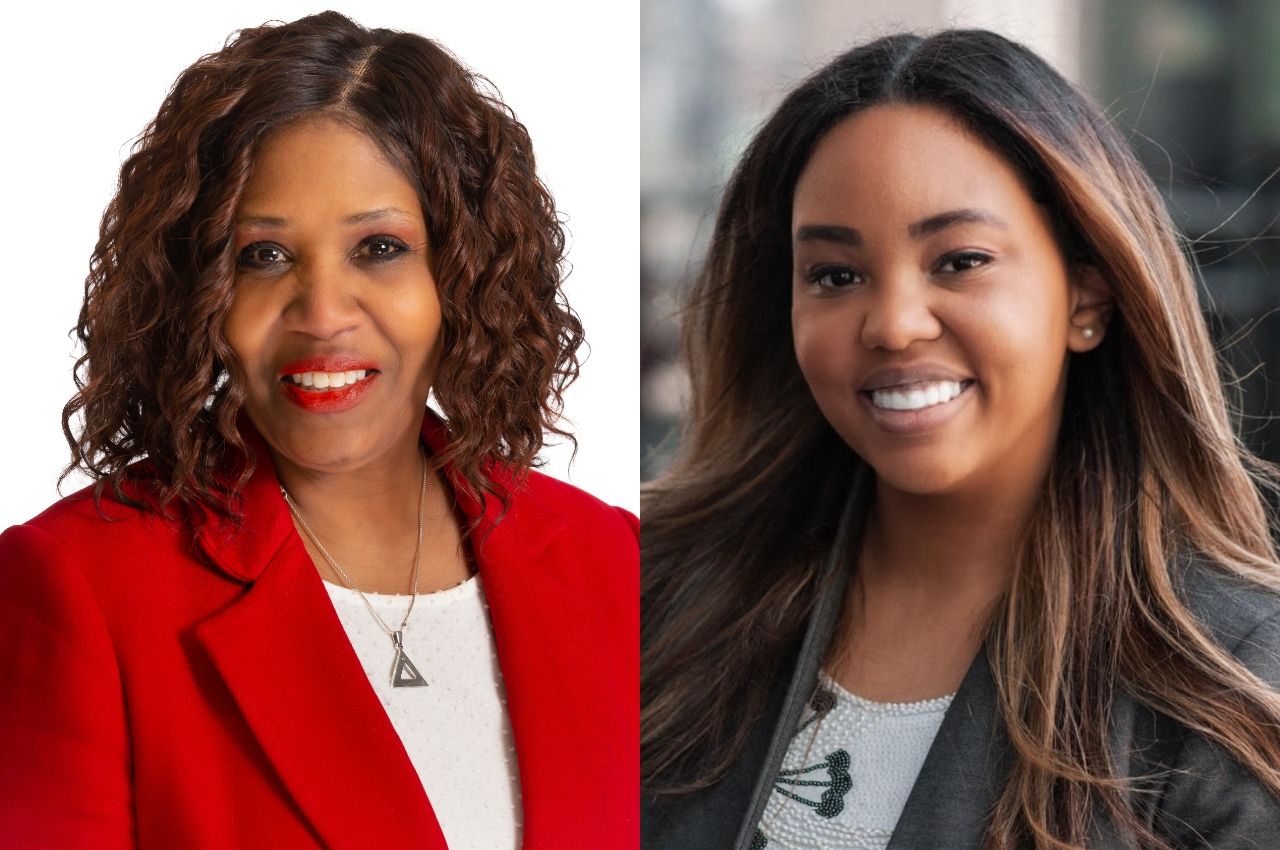 During her first summer at Chicago-Kent College of Law, Jennifer Dickey '24 had to turn down a legal opportunity because it wasn't paid. She says this is not an uncommon experience for students.
"Myself, I'm a single parent, so I've had to strategize with the jobs I take," she says. "I could never take an unpaid position over the summer, but over the fall if I can qualify for work study, then maybe I can take a government job. That's the way I've balanced it, and I've been lucky."
In an effort to help struggling students, Dickey has worked to create the Building Representation, Inclusion, Diversity, Growth, and Equity (BRIDGE) paid externship pilot program at Chicago-Kent that is launching in fall 2023.
For the first time ever, a number of Chicago-Kent students will be able to receive academic credit for paid externships through the BRIDGE program.
Marsha Ross-Jackson, university ombudsperson, associate dean of the Office of Diversity, Equity, and Inclusion, executive director of the H. Malin Institute for Law and the Workplace, and senior lecturer at Chicago-Kent, helped Dickey create the BRIDGE program and get it approved.
Ross-Jackson said BRIDGE is about more than simply paying students for their work. The classroom component will provide professional coaching geared toward students from backgrounds that are historically underrepresented in the field of law.
"What we'll focus on in the course will be professionalism skills," Ross-Jackson says. "How to move your career forward. Understanding what our obligations are as lawyers, as professionals. Understanding the benefits and challenges of networking and how to be engaged and perform well in environments when you may be one of a few who look like you. How to navigate those struggles and what to anticipate."
"We're hoping to have alumni come in and speak to students, even have conversations on normal habits when you're going out and meeting clients over dinner," says Dickey .
This is a struggle that Ross-Jackson understands personally. She is a first-generation lawyer who worked in a big law firm for eight years after law school. Out of 300, she was one of only a handful of Black attorneys at the firm.
"It's more than just not seeing anyone who looks like you, it really is that your life experiences oftentimes are very different. There's this expectation that you're like everyone else, but you aren't," she says. "It's exhausting. You can't be who you are when you're constantly on guard, trying to fit in and assimilate."
Ross-Jackson used to avoid golf outings, luncheons, and other networking events because she felt uncomfortable in those spaces and found them difficult to navigate and emotionally draining. She didn't realize how important those things were to her career, which suffered as a result.
The new BRIDGE course will bring in prominent attorneys and judges who can share similar experiences and teach students how to navigate those situations.
"With the externship, they can practice those things as a student before they're an employee," Ross-Jackson. "It's another way to provide students with the skills and confidence to enter the legal profession consistent with who they are."
This is a pilot program, but Dickey and Ross-Jackson hope it can be expanded to be a permanent offering. They would also like to see paid externship opportunities expand.
Offering pay and credit for externships is a practice that was banned by the American Bar Association (ABA) until 2016. Now, law schools are allowed to make their own rules.
After the ABA lifted its ban, the Chicago-Kent faculty voted to institute its own. The concern was that if firms start to pay students for externships, then they would become more like a job and less like a course, causing the educational component to suffer. Dickey and Ross-Jackson hope to avoid that fate by monitoring the externships carefully.
Allowing pay for externships was also controversial because opponents were concerned that it would pull students from externships in the government and nonprofit sectors, where organizations often can't afford to pay externs.
Dickey isn't convinced that will be a problem at Chicago-Kent.
"I think the Chicago-Kent community is huge on encouraging volunteering and working at nonprofits and government jobs," she says. "We have a public interest award ceremony every year. Our students aren't turning away from that."
"Many students from underrepresented groups come to law school because they want to make a difference. They come to law school because they want to have an impact on their community," says Ross-Jackson. "But you can't decide for people where they should be by closing off opportunities. That is an unproductive strategy to make sure people go into certain areas in the industry."
"People from underrepresented communities are needed in ALL areas of the legal profession— not just in government and non-profits," she continues.
The course will be offered in fall 2023, and students can enroll now. More information can be found online. Anyone with questions should reach out to bridge@kentlaw.iit.edu.
"Chicago-Kent has always been seen as innovative. This program shows that Chicago-Kent cares about equity and putting its students in the best position that they can be," says Dickey.