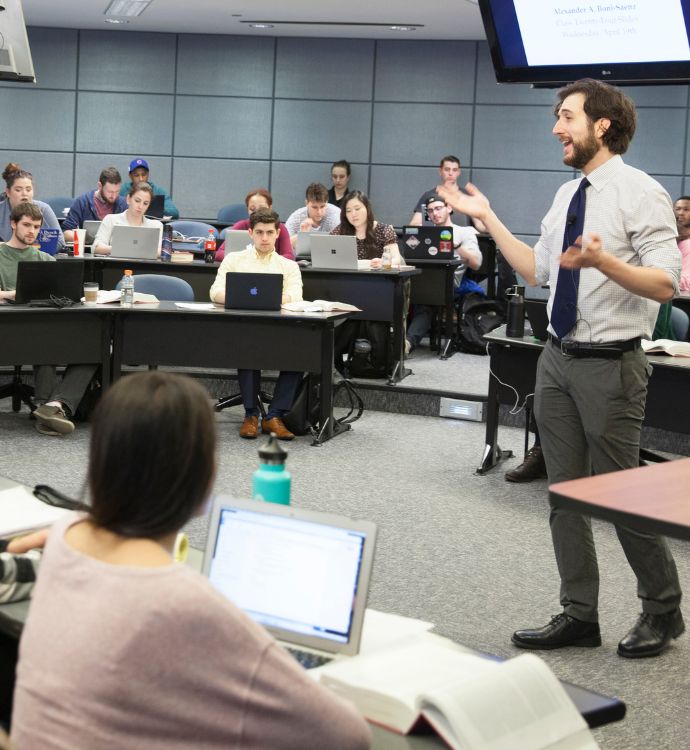 A Learning Environment
At Chicago-Kent you'll get personalized attention from some of the nation's most influential instructors, recognized not just for their scholarship and achievements, but also for their mentorship of our students. Many of our faculty practice what they teach and have a deep connection with Chicago's legal community, one of the largest and most active in the nation.
Our curriculum is flexible enough to accommodate your individual interests and career goals, with numerous specialized J.D. certificate programs. Our innovative 1L Your Way program lets you customize your first-year coursework, and our highly ranked part-time program offers the same high-quality education to working professionals.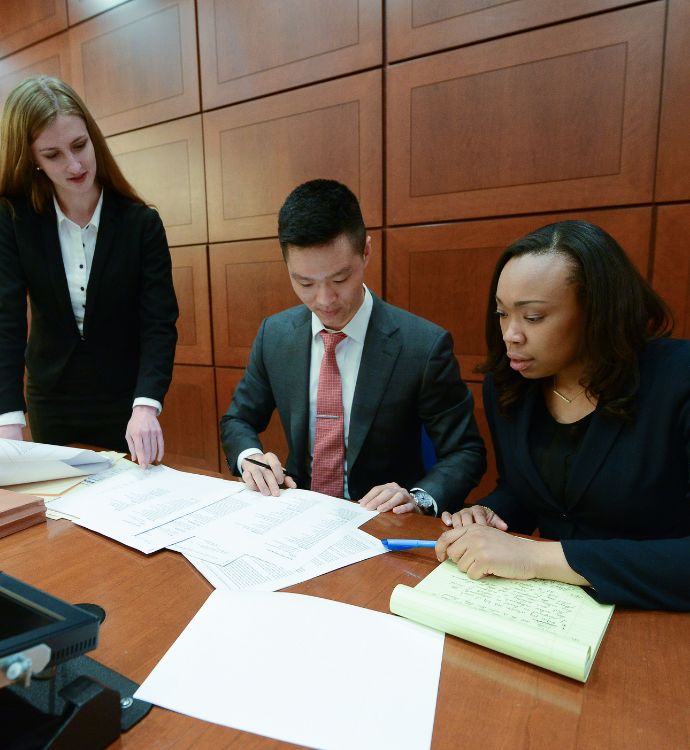 Foundational Skills Training
A critical component of your legal education, our focus on foundational skills comprises a large portion of our curriculum, preparing you to tackle emerging legal issues in a rapidly changing industry. Our highly regarded legal writing program was the first in the United States with a three-year requirement. It will be the foundation of your legal skills and a cornerstone for your career.
Finally, as one of the few U.S. law schools that is part of a tech-focused university, Chicago-Kent College of Law graduates students who are thoroughly ready to innovate in the rapidly changing legal industry.