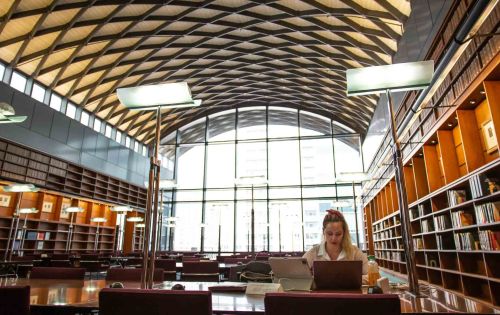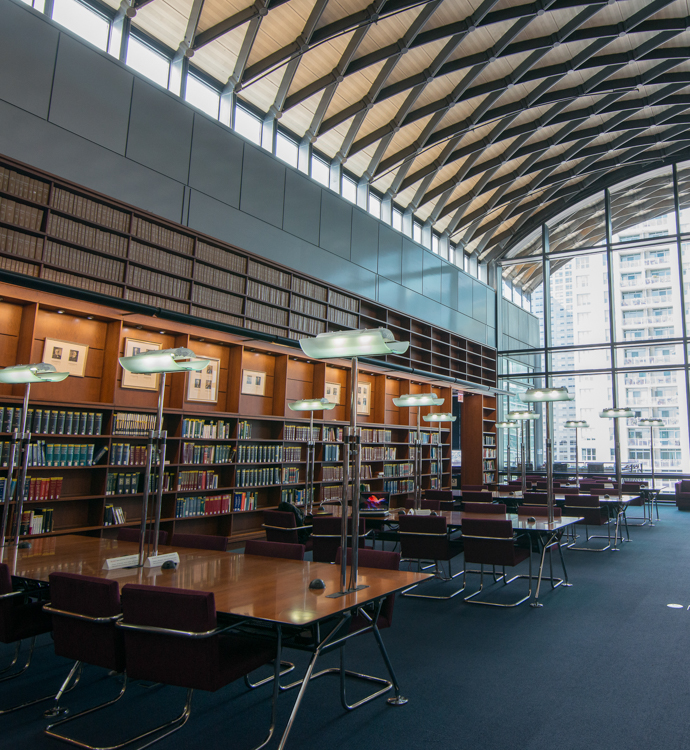 Chicago-Kent College of Law Library
Located on the eighth through the 10th floors of the building, the Law Library contains more than 500,000 volumes and offers access to countless electronic subscriptions to a wide variety of online material, including law reviews, rare historical legal treatises and government documents. Research librarians provide students and faculty expert assistance with legal resources and research strategies. Students can also use the Berkson Reading Room on the 10th floor, a modern interpretation of a traditional 19th century reading room with a beautiful 23-foot vaulted ceiling.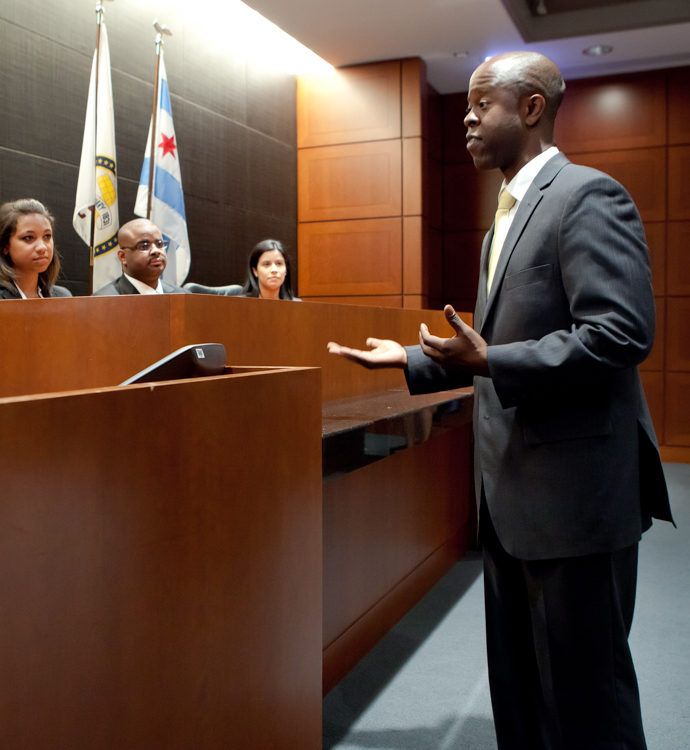 Marovitz and Kohen Courtrooms
The Judge Abraham Lincoln Marovitz Courtroom integrates design features from the best courtrooms and trial advocacy training facilities in the country. Additionally, the Bruce M. Kohen Courtroom incorporates the latest computer and audiovisual technologies to keep Chicago-Kent students on the cutting edge.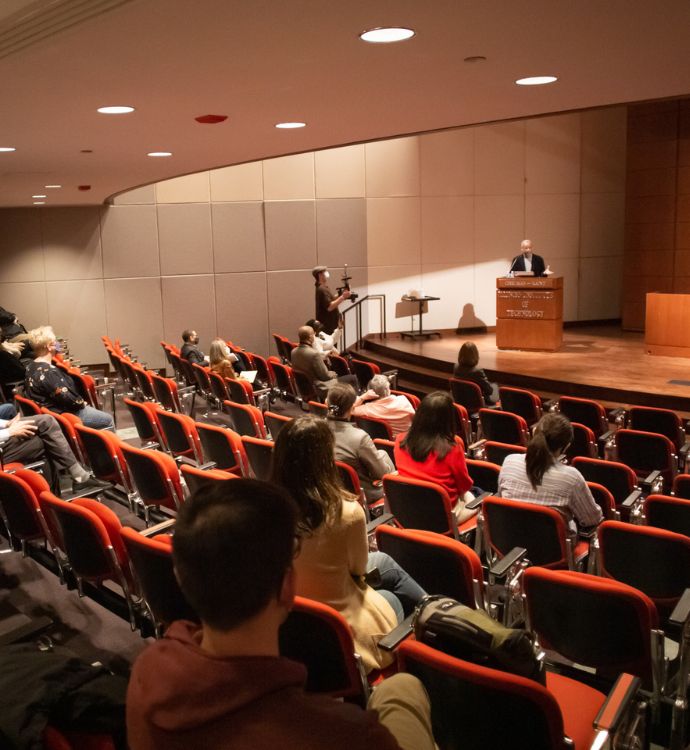 Ogilvie Auditorium
The Governor Richard B. Ogilvie Auditorium, named for the prominent Chicago-Kent alumnus and former governor of Illinois, is a 325-seat, two-level auditorium equipped with a front-screen video projection system and television cameras that can record proceedings. Academic convocations and student assemblies are often transmitted live via the Internet as well as in-house to LCD/LED monitors in classrooms and other locations throughout the building.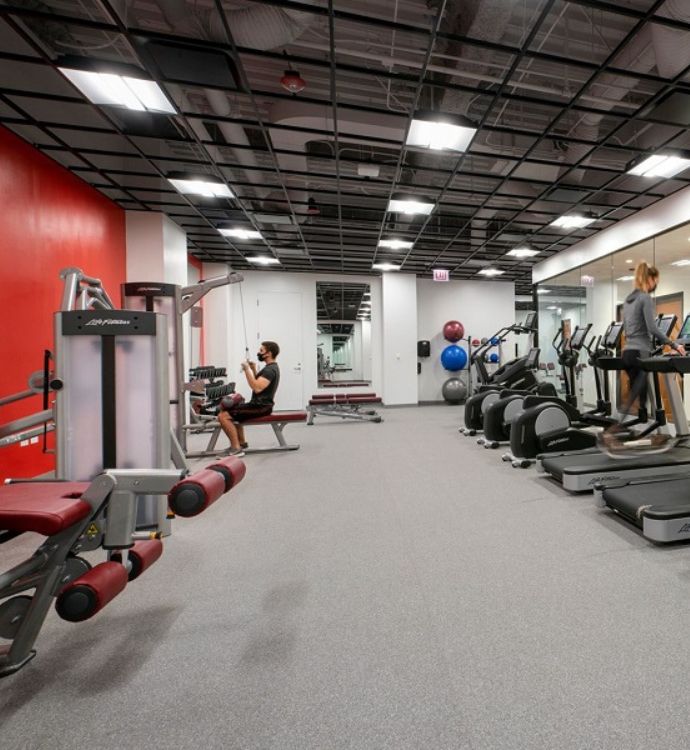 Fitness Center
Chicago-Kent's new fitness center is on the Concourse level of the Conviser Law Center. The 2,061-square-foot facility contains treadmills, elliptical cross trainers, a stair climber, a recumbent bike, weight machines, free weights, kettlebells, and medicine balls. It also includes showers and changing rooms with lockers, which makes it convenient to schedule a workout between classes. For access to the Fitness Center, complete the Fitness Center Enrollment Form. All students will be charged a $25 per semester Fitness Center fee (fall and spring) which covers equipment maintenance, towel service, and general supplies.
Additional Resources
Chicago-Kent is constantly expanding its facilities to address student requests and modern needs. Recent additions include:
Meditation Room. Rm. C86 is available for meditation or contemplation. The room is located in the hallway on the southeast side of the Concourse level. 
Lactation Room. There is a lactation room available in the Library. For more information, please contact Jenna Abhijeet at jabhijeet@kentlaw.iit.edu or 312-906-5005.