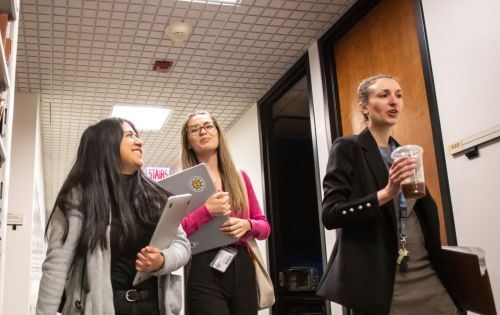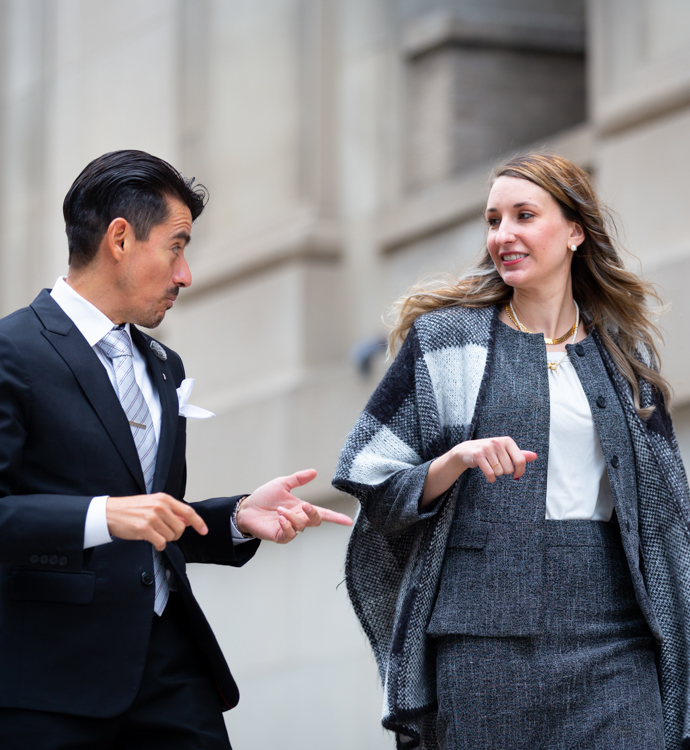 Clinical Practice Areas
The C-K Law Group currently has ten clinics covering a variety of legal specialties, each headed by a highly experienced and competent attorney, including:
♦ Criminal Defense Litigation
♦ Civil Litigation Clinic
♦ Employee Benefit Claims
♦ Estate Planning, Probate and Transactional Law Clinic
♦ Plaintiffs Employment Clinic (Not offered Spring 2024)
♦ Family Law
♦ Immigration Law (Not offered Spring 2024)
♦ Intellectual Property Law (Not offered every semester)
♦ Mediation and Alternative Dispute Resolution
♦ Tax Law
♦ Special Intensive Clinic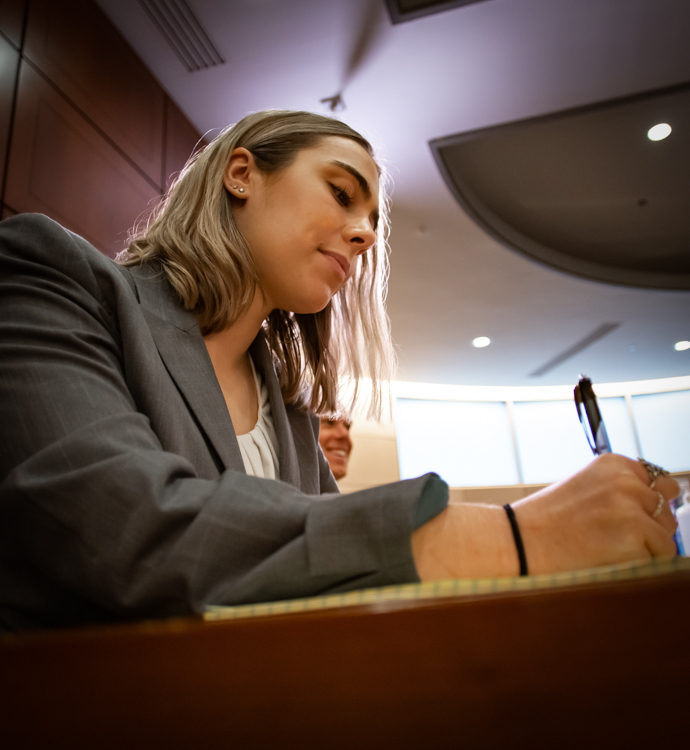 J.D. Certificates with a Clinical Focus
Chicago-Kent offers several J.D. Certificate Programs that specifically require clinical work, including:
Criminal Litigation Certificate Program: Chicago-Kent's Certificate Program in Criminal Litigation is designed to give students a comprehensive and balanced professional education to prepare them adequately for the practice of criminal law.
Litigation and Dispute Resolution (LADR) Certificate Program: For students who aspire to become litigators or mediators, Chicago-Kent's Certificate Program in Litigation and Alternative Dispute Resolution (LADR) combines trial skills training, negotiation and mediation within a rigorous clinical curriculum.
Workplace LADR: The Workplace LADR certificate program will yield a joint certificate, allowing students to market themselves to potential employers as well-versed in the highly complementary areas of litigation, ADR, and labor and employment law.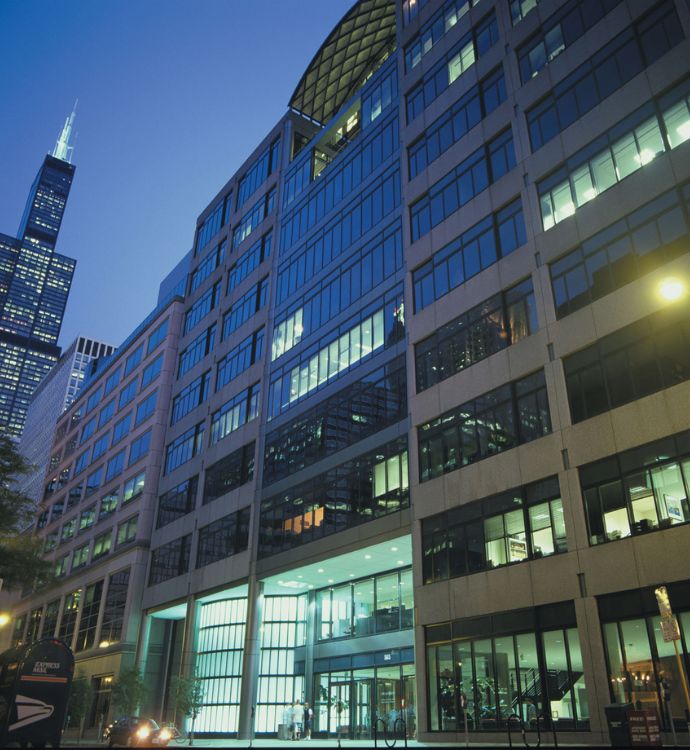 Clients Seeking Legal Services
Clients who wish to retain the services of the C-K Law Group will find that we offer highly competitive rates for some of the most accomplished attorneys in the Chicago area.