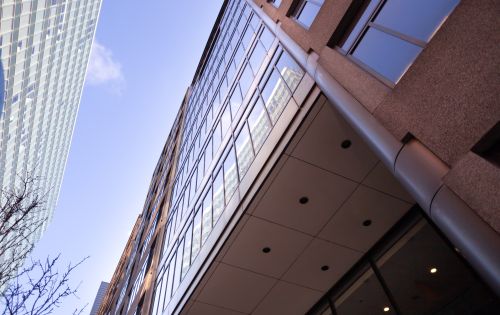 One of the best ways to learn about a law school is to visit the campus, and Chicago-Kent encourages all prospective students to schedule a visit. We offer both in-person and virtual visit opportunities throughout the year including admissions information sessions, law school tours, open house programs, and other admissions events. Use the links below to learn more about each opportunity and view upcoming dates. You can register online for your visit or call us at 312.906.5020. If you have been admitted to Chicago-Kent, we also encourage you to explore our visit opportunities for admitted students.
Open Houses and Admissions Events
The Office of Admissions hosts several open house programs for prospective students during the fall and early winter. All students who are interested in law school are invited to attend. Each event features a reception, tours of the law school, and a special program for prospective students.
We also host webinars and other virtual events throughout the year. Use the link below to see all upcoming events.
Admissions Information Sessions
Join us to learn about the Chicago-Kent law school experience and the J.D. admissions process. The program will include a brief presentation by a member of the admissions staff followed by a question and answer session. The information session is hosted virtually through Zoom.

Register for an information session
Law School Tours
Take an in-person tour of the Conviser Law Center led by either a current law student or a member of the Admissions staff. Tours last approximately 45 minutes and guests are welcome to attend. We also encourage you to watch our video tour narrated by two Chicago-Kent students.
Register for an in-person campus tour
Class Visits
Prospective students may visit first-year day or evening classes during the academic year, with the exception of the first and last weeks of the semester. Class visits must be scheduled at least one week in advance. 

Register for a 1L Class Visit
Virtual Counseling Appointments
Schedule a one-on-one appointment with an admission counselor to discuss academics, the Chicago-Kent law school experience, the admission process, scholarships and financial aid, and any other questions you may have. Counseling appointments last 30 minutes and may take place by phone or through Zoom.