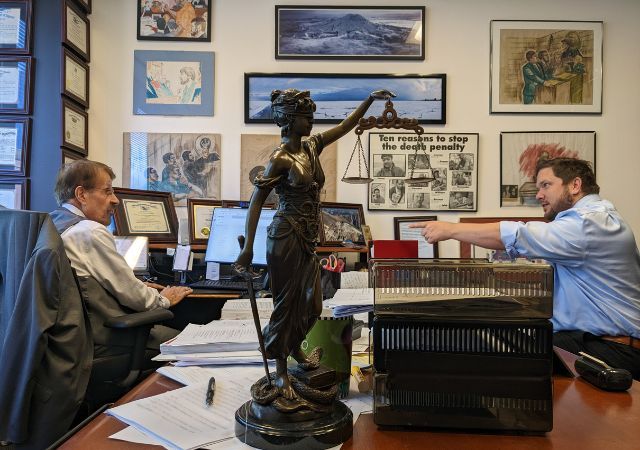 The C-K Law Group
Experienced.  Dedicated.  Affordable.
Welcome to the C-K Law Group, Chicago-Kent College of Law's in-house law firm, a full-service firm that is designed to address a remarkably broad range of legal issues. We have the fresh enthusiasm and dedication to do it: Seven highly experienced attorneys are assisted by and oversee the work of Chicago-Kent student interns and externs, making the C-K Law Group one of the largest in-house law school firms in the United States. And our fees are highly competitive for the Chicago area.
The C-K Law Group is here for your legal needs. Our track record speaks for itself: We handle hundreds of cases annually with a high success rate, and have done groundbreaking work in our numerous areas of practice, which include:
Criminal Defense Litigation
Civil Litigation
Employment Benefits
Family Law
Immigration Law
Tax Law
Workplace Discrimination
Additionally, Chicago-Kent is the home of the Patent Hub, Illinois' only pro bono hub for low-income inventors to receive free legal counsel from licensed patent attorneys.
Interested in hearing more? Information on how to set up an appointment with our firm, centrally located in downtown Chicago, are listed below. We'll know after an initial appointment whether or not we can assist with your legal needs. Please know that we do not accept walk-ins.
Location, Hours, and Contact Information
Offices of the C-K Law Group
Conviser Law Center, Suite 600
565 West Adams Street
Chicago, IL 60661
Phone: 312.906.5050
Fax: 773.696.1092
Email: lawoffices@kentlaw.iit.edu
Hours: 8:30 a.m. to 5 p.m., Monday–Friday.