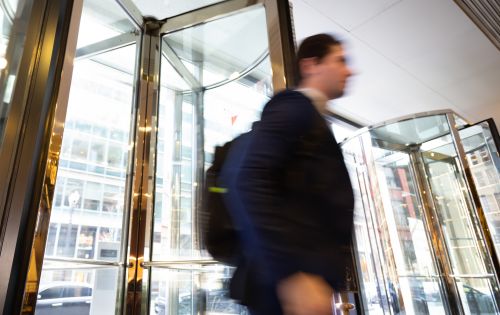 J.D. Certificate in Business Law
J.D. Certificate in Business Law
Overview
This program allows students to explore a broad range of business-related topics to provide a foundation for a successful career as a business lawyer. J.D. Business Certificate graduates have a solid understanding of the basic principles of business and commercial law and are familiar with the increasingly complex regulatory environment that business lawyers commonly encounter in practice. The curriculum includes foundational subjects such as business organization. Students can also develop their individual interests by choosing from an array of elective courses.
The program requires a total of 24 credit hours emphasizing both theory and practice. Students must take three required courses (business organizations, securities regulation, and personal income tax—total 10 credits), two courses from a list of core courses (5–6 credits), and a specialized legal writing course, and must also complete an experiential requirement. Students can then choose other classes from a slate of approved business law electives to make up their remaining credits.
There is no deadline for submission of a notice of intent, and there is no obligation to complete the program. Students who have submitted a notice of intent are given registration priority for some business-related courses, clinics, and seminars.
If you think you may be interested in pursuing the certificate, please complete a notice of intent form. Further information on program requirements together with the notice of intent and the application forms are available online at the links below. You must complete an online application for the certificate in the first two weeks of your final semester.