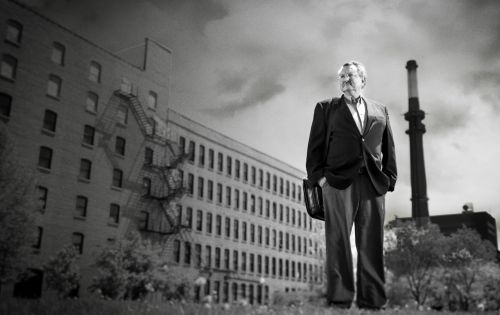 J.D. Certificate in Environmental and Energy Law
J.D. Certificate in Environmental and Energy Law
Overview
Environmental and energy issues permeate more and more areas of law amidst a profound transformation over the past 50 years in attitudes regarding the planet and its life support systems. Increasingly, air, soil, and water resources drive economic and public health issues, while public and private sectors focus more attention on planning for the transition from fossil fuels to renewable forms of energy.
Chicago-Kent has been in the forefront of training legal professionals to deal with these critical, rapidly emerging issues. The law school has long been recognized as a leader in the field, having established one of the first specialization programs in environmental and energy law in the mid-1980s.
The Program in Environmental and Energy Law allows J.D. students to gain in-depth knowledge of this important area of practice. The program provides not only a firm grounding in the core legal principles of environmental law but also an understanding of the underlying scientific, economic, and ethical concepts that inform environmental and energy policy. This theoretical foundation is supplemented by practical application opportunities through externships or through supervised involvement in one of the nation's finest urban environmental justice clinics, which has, over the past four decades, altered the regulatory landscape of both Chicago and Illinois as a whole.
The program is also linked to robust extracurricular opportunities for students to pursue their passion for this area of law. Chicago-Kent's Environmental Law Society offers students peer support, and also organizes events and conferences throughout the year. Those wishing to publish can submit to our Journal of Environmental and Energy Law, where students can also apply to serve as editors. And for those interested in competing, Chicago-Kent sends a team to participate in the Pace Law School National Environmental Law Moot Court Competition every year.
Chicago is a remarkable setting to study environmental and energy law. It is home to federal, state, and local regulatory agencies, countless business enterprises and regulated industrial and commercial facilities; as well as numerous environmental and energy law practices, national public interest organizations, and community-based environmental justice organizations. Many of these firms and organizations are populated with Chicago-Kent alumni, who at times mentor students. Chicago-Kent's theoretical courses, combined with our externships and unique clinical experiences, prepare our graduates to start their careers in the dynamic Chicago legal market, and beyond.
Curriculum and Requirements   Environmental and Energy Law Clinic   Environmental Externships