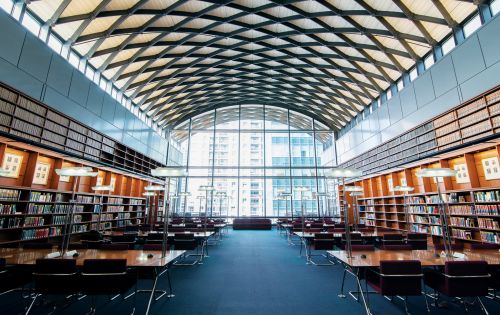 Center for Empirical Studies of Intellectual Property
Center for Empirical Studies of Intellectual Property
Chicago-Kent's Center for Empirical Studies of Intellectual Property, the first academic center of its kind in the nation, promotes the application of empirical social science methods, both quantitative and qualitative, to studying important questions about innovation, creativity, and other issues related to intellectual property law.
Intellectual property (IP) law is based on many assumptions about how creators and innovators behave, how markets for inventions operate, and how judges and juries adjudicate IP disputes. Despite the prominence of these assumptions in IP doctrine, their accuracy has rarely been tested. Empirical studies—employing controlled experiments, data collection from real-world cases, and structured interviews—can examine the validity of IP law's basic assumptions and provide recommendations for promoting innovation and increasing the efficiency of the system.
Research and Goals
To promote its goal of using empirical methods to study IP, the center provides funding to support empirical research on IP and innovation. Exemplary research questions include:
What do creators and juries think about the value of IP?
What is the role of non-practicing entities in the patent system?
How should IP law incentivize creativity and innovation?
How do contingent fee lawyers affect IP litigation?
What are the effects of the public domain on copyrighted works?
What affects trademark strength and distinctiveness?
The center also hosts conferences where researchers, attorneys, and judges can discuss research questions and methods; additionally, the center plans to support faculty fellows and law students interested in doing empirical research on IP.
Contact Information
Center for Empirical Studies of Intellectual Property
Chicago-Kent College of Law
565 West Adams Street
Chicago, IL 60661
Phone: 312.906.5128
Email: cesip@kentlaw.iit.edu
Edward Lee, Professor and CESIP Director