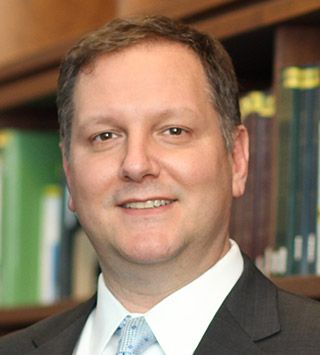 Adam Weber, an experienced leader and former international war crimes prosecutor, joined the Chicago-Kent College of Law faculty as an associate dean on July 1, 2022.  In his current position, Weber supervises Chicago-Kent's international programs, including the school's LL.M. degree programs, visiting scholars program, and overseas training programs.  He also serves as an assistant professor of law and teaches Public International Law, International Criminal Law & Human Rights, Trial Advocacy, Advanced Trial Advocacy, Litigation Technology, and Legal Writing.
Weber is best known for his prominent role as a Trial Attorney at the Office of the Prosecutor for the International Criminal Tribunal for the former Yugoslavia, a special court established to try those responsible for serious violations of humanitarian law committed in the Balkans. At the ICTY he prosecuted cases involving senior political, police, and military officials, and brought justice for the victims of mass atrocity crimes. In his final case, Weber helped secure the conviction of General Ratko Mladić, the highest-ranking officer prosecuted at the tribunal. 
Before joining the ICTY, Weber worked as an assistant state's attorney in Chicago, where he prosecuted defendants for crimes such as murder, sexual violence, and drug trafficking.  He began his career as a business and commercial litigation associate at the law firm of Gould & Ratner in Chicago.
Since leaving the ICTY, Weber has served as a legal expert for international organizations engaged in protecting human rights, upholding the rule of law, and fighting terrorism. He has provided his expertise to train lawyers from across the world and help strengthen international and domestic judiciaries and prosecutorial offices in Eastern Europe, Asia, and the Middle East. 
Weber graduated from Chicago-Kent College of Law in 1999 and was a member of the law school's Trial Advocacy Team. From 2004 to 2006 he taught trial advocacy at Chicago-Kent as an adjunct professor. He returned to the school in 2019 as Chicago-Kent's Director of the LL.M. Trial Advocacy Program.  Weber earned his bachelor's degree in political science from the University of Iowa. 
Education
J.D., Chicago-Kent College of Law
B.A., University of Iowa
Affiliations
LL.M. Program in Trial Advocacy for International Students; Trial Advocacy Program