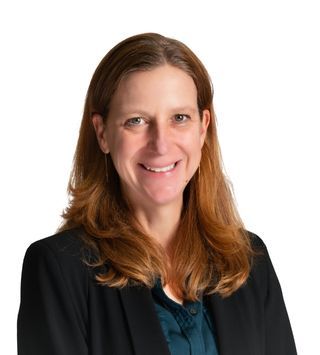 Anna Debush teaches Legal Writing I and Legal Writing II, and is focused on helping first-year law students develop strong skills and confidence with respect to predictive and persuasive writing.  She has previous teaching experience as an Adjunct Professor at Loyola University Chicago School of Law, where she taught Advocacy, a course emphasizing appellate brief writing and oral argument.
Before coming to Chicago-Kent College of Law, Debush honed her legal research and writing skills by serving in various clerkship roles at the U. S. District Court for the Northern District of Illinois and the Seventh Circuit Court of Appeals.  She first clerked at the district court level for the Honorable Ruben Castillo before joining the Seventh Circuit Staff Attorney's Office as a Staff Law Clerk.  Next, she served as a law clerk to the Honorable Terence T. Evans at the Seventh Circuit.  Finally, Debush served as a career law clerk for Magistrate Judge Young B. Kim.
Debush began her legal career as an associate at Jenner & Block.
Education
J.D., University of Chicago Law School
B.A., Cornell University