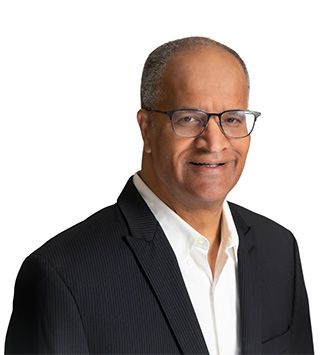 Professor Brown received his B.A. from Harvard University, his J.D. from Columbia University, and his Ph.D. from the Graduate Institute of International Studies in Geneva, Switzerland. At Columbia, he was managing editor of the Columbia Human Rights Law Review. He has published a book on the law and politics of the World Bank, as well as articles on international human rights law, international humanitarian law, international criminal tribunals, and international trade law.
Professor Brown is a member of the Council on Foreign Relations and serves on the Board of Directors of Amnesty International, USA. He is also a member of the Advisory Board of the American Bar Association's Central and Eastern European Law Initiative (CEELI). He served as a law clerk at the International Criminal Tribunal for the former Yugoslavia, and participated in the 1998 Rome Diplomatic Conference on the Establishment of an International Criminal Court as Legal Advisor to the Republic of Trinidad and Tobago. In 1999 and 2000, he was a public member of the United States Delegation to the United Nations Commission on Human Rights in Geneva, Switzerland. He has recently led or participated in human rights fact-finding missions to several countries, including Haiti, Bahrain and Malawi.
Education
Ph.D., Graduate Institute of International Studies, Geneva, Switzerland
J.D., Columbia Law School
B.A., Harvard University
Publications
Articles
The Relevance of International Law to the Domestic Decision on Prosecutions for Past Torture, 59 DePaul Law Review 775 (2010).
Human Rights, Sovereignty and the Final Status of Kosovo, 80 Chicago-Kent Law Review 235 (2005).
Barely Borders: Issues of International Law, Harvard International Review 52 (Spring 2004).
Humanitarian Intervention at a Crossroads, 41 William and Mary Law Review 1683 (2000).
Primacy or Complementarity: Reconciling the Jurisdiction of National Courts and International Criminal Tribunals, 23 Yale Journal of International Law 383 (1998).
Nationality and Internationality in International Humanitarian Law, 34 Stanford Journal of International Law 347 (1998).
Search Professor Brown's publications on works.bepress.com.
Books
Research Handbook on International Criminal Law (2011).
Book Chapters
Vertical Dimensions in the Quality of Law, in The Quality of Legal Acts and its Importance in Contemporary Legal Space (2012).
Affiliations
International and Comparative Law
Expertise
Comparative and Foreign Law;Human Rights Law;International Law