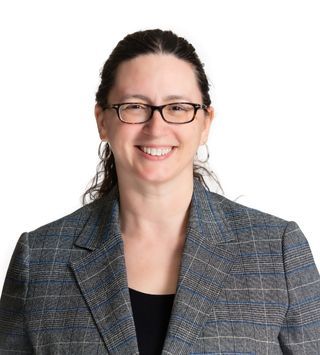 Professor Keller leads the Ilana Diamond Rovner Program in Appellate Advocacy at Chicago-Kent. Through moot court experiences in this program, students hone their oral and written advocacy skills—critical components of lawyering in either a courtroom or a boardroom.
Professor Keller teaches Appellate Advocacy, Remedies, Civil Procedure, and the summer Legal English class for incoming LL.M. students. Before stepping into the Director of Appellate Advocacy role in 2019, Professor Keller taught Legal Writing for International LL.M. Students for nine years. She served as the writing specialist from 2013 to 2020, and for most of that time, she was also part of the Academic Support Program team.
Professor Keller officially joined IIT Chicago-Kent's full-time faculty in 2011 after teaching as an adjunct professor for two years.
Before coming to Chicago-Kent, Professor Keller was an attorney in the litigation practice group at Winston & Strawn LLP in Chicago, from 2006 to 2010. She represented clients in a variety of areas, including various patent matters, the Lanham Act, defamation, and on a pro bono basis, inmate grievances.
Professor Keller graduated from Chicago-Kent in 2006 with high honors and is a member of the Order of the Coif. While a student at Chicago-Kent, she won first place in the Institute for Law and the Humanities Paper Prize Competition, served as a notes and comments editor for the Chicago-Kent Law Review, interned in the U.S. Attorney's Office, won three moot court competitions, and was a vice president of the Moot Court Honor Society. In 1998, she earned a B.S. degree with high honors in elementary education from the University of Illinois at Urbana-Champaign.
Education
J.D., Chicago-Kent College of Law
B.S. University of Illinois at Urbana-Champaign
Affiliations
Ilana Diamond Rovner Program in Appellate Advocacy; Legal Research and Writing Program; MCHS
Expertise
Legal Research and Writing