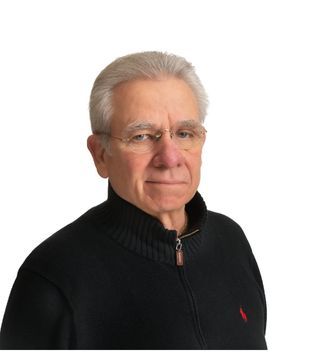 In August of 2006, Justice David A. Erickson retired as a justice of the Illinois Appellate Court, First District, and accepted a position as a Senior Lecturer in Law at Chicago-Kent College of Law. Since that time, Justice Erickson was Director of the school's nationally ranked Trial Advocacy Program, Director of the Criminal Law Certificate Program, and Program Director of the school's "Rule of Law" initiative in Mexico. Additionally, he teaches courses in teaches Criminal Law, Evidence, Criminal Procedure, Ethics and Intensive Trial Advocacy.
Since 1983, Justice Erickson has served as faculty adviser and coach for Chicago-Kent's National Trial Advocacy Team. Under his guidance, the law school has captured many regional and national honors, including four National Championships in 1988, 2007, 2008 and 2015 at the TYLA/ACTL National Trial Competition. In 2010, he coached the first Chicago-Kent team to win in the NITA Tournament of Champions. His Chicago-Kent teams have won some 31 Midwest regional titles and numerous invitational titles. He has coached 5 national advocates and a national Top Gun Champion.
He has also taught and lectured at the National Judicial College at the University of Nevada, the National Institute for Trial Advocacy, the John Marshall Law School, DePaul College of Law, and Stetson School of Law.
Justice Erickson has had a distinguished career as a lawyer, jurist and law professor. He began his career as an Assistant State's Attorney under former State's Attorneys Bernard Carey and Richard M. Daley. He was widely recognized as one of Cook County's top trial lawyers. He joined the office in 1976 after graduating from the John Marshall Law School.
After leaving the State's Attorney's Office, he spent six years in private practice concentrating in both civil and criminal litigation. In 1988, Justice Erickson was appointed to the bench, where he sat until 1996. He served in the Municipal Division, was Supervising Judge of eight felony Narcotics Courts and sat as a Felony Trial Judge in the Criminal Courts.
In 1996, he stepped down from the bench to take an appointment as First Assistant State's Attorney in Cook County. He stayed in that position for five years, where he directed the nation's second largest prosecutor's office, overseeing seven bureaus with a staff of 2,200, including nearly 1,000 attorneys. Upon his departure in 2001, State's Attorney Richard A. Devine commented to the Chicago Law Bulletin that Justice Erickson "has done an outstanding job...we are grateful for the contributions he has made to the office."
In May of 2001, he was recalled to the bench by the Illinois Supreme Court. Subsequent to his recall, Justice Erickson sat for three years in the Juvenile Court, where he acted as a Trial Judge and at times Acting Supervisory Judge. He remained in Juvenile Court until his appointment to the Appellate Court.
During both tenures on the bench, Justice Erickson received the highest ratings from all bar associations, including the Chicago Bar Association, Illinois State Bar Association, Hispanic Lawyers, Lesbian and Gay Bar Association, Asian-American Bar Association, Chicago Council of Lawyers, Cook County Bar Association, and the Black Women Lawyers Association of Greater Chicago.
Justice Erickson served as Vice-Chair of the Chicago Bar Association's subcommittee on capital litigation certification and training. He was appointed by former County Board President John Stroger to chair the "Courts in the 21st Century" committee. He also co-chaired the Judicial Education Mandatory Meetings for the Illinois Judges Association.
Since retiring from the bench, Justice Erickson was appointed by Governor Patrick Quinn to investigate and recommend reforms for the awarding of Meritorious Good-Time in the Illinois Penitentiary System, and served as a consultant for the Corporation Counsel's Office of the City of Chicago. In 2007, Justice Erickson also served as a Special General Counsel for the University of Chicago Hospitals. He also acted as a consultant for the ARDC and private law firms regarding 1983 Civil Rights Litigation.
Since 2006, Justice Erickson has been consulted by and given commentary on legal issues to numerous media outlets, including the Chicago Tribune, Sun-Times, Daily Herald, Associated Press, Netstar Newsmax, Fox TV Chicago, and television stations like ABC, NBC and WTTW. He lives on the Northwest Side with his wife, Susan, and two dogs.
Education
J.D., The John Marshall Law School
B.A., Northern Illinois University
Affiliations
Trial Advocacy Program; J.D. Certificate Program in Criminal Litigation; LL.M. Program in Trial Advocacy for International Students
Expertise
Evidence; Trial Practice