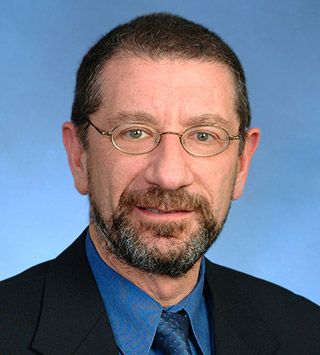 Professor Rudstein teaches and writes in the fields of criminal law and criminal procedure. He holds a bachelor's degree (with honors) from the University of Illinois, a law degree (cum laude) from Northwestern University, where he was elected to the Order of the Coif, and a master of laws degree from the University of Illinois. After graduation, he served as a teaching assistant at the University of Illinois, and then as a law clerk to Justice Walter V. Schaefer of the Supreme Court of Illinois during 1972-73.
Professor Rudstein joined the faculty of IIT Chicago-Kent in 1973. He spent a semester as a visiting professor at the University of Illinois in 1983, and returned to Chicago-Kent to serve as associate dean from 1983 to 1987. He is the co-author of a three-volume treatise titled Criminal Constitutional Law and has written numerous articles in the field of criminal procedure. His book Double Jeopardy: A Reference Guide to the United States Constitution was published in late 2004. His most recent casebooks are Criminal Law: Cases, Materials and Problems (2d ed. 2008) and Criminal Procedure: The Investigative Process (2008).
Education
LL.M., University of Illinois College of Law
J.D., Northwestern University School of Law
B.S., University of Illinois at Urbana-Champaign
Publications
Search Professor Rudstein's publications on works.bepress.com.
Affiliations
J.D. Certificate Program in Criminal Litigation
Expertise
Criminal Law and Procedure