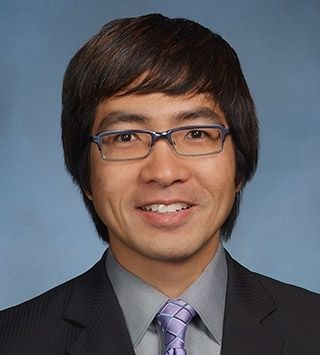 Professor Lee teaches international intellectual property law, copyright law, and trademark law. He joined IIT Chicago-Kent's faculty in 2010 as a professor of law and director of the Program in Intellectual Property Law. He was a visiting faculty member at Chicago-Kent during the fall 2009 term from The Ohio State University Moritz College of Law, where he was a professor of law.
Professor Lee is a 1995 cum laude graduate of Harvard Law School, where he was an editor and co-chair of the books and commentaries office of the Harvard Law Review. In 1992, he graduated Phi Beta Kappa and summa cum laude from Williams College with a bachelor's degree in philosophy (highest honors) and classics.
Professor Lee's research focuses on the ways in which the Internet, technological development, and globalization challenge existing legal paradigms. He also writes extensively about the Framers' understanding of the Free Press Clause as a limit on using the Copyright Clause to restrict technologies. In addition to numerous articles, he co-authored a leading casebook with Daniel Chow titled International Intellectual Property: Problems, Cases, and Materials (West Group 2006).
Previously, Professor Lee was a legal writing instructor at Stanford Law School and an attorney at Stanford's Center for Internet and Society, where he supervised students involved in public interest litigation related to law and technology and the Internet. From 1996 to 1999, Professor Lee was a litigation associate in the Washington, D.C., office of Mayer, Brown & Platt, working at all levels of trial and appellate litigation, including cases before the U.S. Supreme Court. Immediately following law school, he clerked for the Honorable John T. Noonan Jr. of the U.S. Court of Appeals for the Ninth Circuit.
Education
J.D., Harvard Law School
B.A., Williams College
Publications
Copyright Law
NFTs as Decentralized Intellectual Property, University of Illinois Law Review (forthcoming(2023).
Do Experts Matter? A Study of the Effect of Musicologist Testimony in Music Cases (forthcoming) (with A. Moshirnia).
Does Fair Use Matter? An Empirical Study of Music Cases, 94 Southern California Law Review (forthcoming 2021).
Can Copyright Law Protect People from Sexual Harassment, 69 Emory Law Journal 607 (2020).
Fair Use Avoidance in Music Cases, 59 Boston College Law Review 1873 (2018).
Suspect Assertions of Copyright, 15 Chicago-Kent Journal of Intellectual Property 379 (2016).
Copyright-Exempt Nonprofits: A Simple Proposal to Spur Innovation, 45 Arizona State Law Journal 1433 (2014).
Digital Originality, 14 Vanderbilt Journal of Entertainment & Technology Law 919 (2012).
Copyright, Death, and Taxes, 47 Wake Forest Law Review 1 (2012).
Technological Fair Use, 83 Southern California Law Review 797 (2010).
Decoding the DMCA Safe Harbors, 32 Columbia Journal of Law & the Arts 233 (2009).
Warming Up to User-Generated Content, 2008 University of Illinois Law Review 1459 (2008).
Design Law
The Law of Design: Design Patent, Trademark, & Copyright, (West 2017) (with M. McKenna & D. Schwartz).
First Amendment
Guns and Speech Technologies: How the Right to Bear Arms Affects Copyright Regulations of Speech Technologies, 17 William & Mary Bill of Rights Journal 1037 (2009).
Freedom of the Press 2.0, 42 Georgia Law Review 309 (2008).
International Intellectual Property
International Intellectual Property: Problems, Cases, and Materials (West 3d ed. 2018) (with D. Chow).
The New Canon: Using or Misusing Foreign Law to Decide Domestic Intellectual Property Claims, 46 Harvard International Law Journal 1 (2005).
Internet Freedom, Free Speech, and Privacy
The Fight for the Future: How People Defeated Hollywood and Saved the Internet—For Now (2013) details the mass protests against the Stop Online Piracy Act (SOPA) and the Anti-Counterfeiting Trade Agreement (ACTA) in 2012.
Recognizing Rights in Real Time: The Role of Google in the EU Right to Be Forgotten, 49 U.C. Davis Law Review 1017 (2016).
The Right to Be Forgotten v. Free Speech, 12 I/S: Journal of Law and Policy for the Information Society 85 (2016).
Patent Law
Patent Trolls: Moral Panics, Motions in Limine, and Patent Reform, 19 Stanford Technology Law Review 113 (2015).
Trademark Law
Trademark Protection and Territoriality Challenges in a Global Economy (Edward Elgar 2014) (editor with I. Calboli).
The Global Trade Mark, 35 University of Pennsylvania Journal of International Law 917 (2014). Selected as one of the best law review articles related to intellectual property for inclusion in Intellectual Property Review (West 2015).
>> Search Professor Lee's publications on works.bepress.com.
Affiliations
J.D. Certificate Program in Intellectual Property Law;LL.M. Program in International Intellectual Property Law;Center for Design, Law & Technology;Center for Empirical Studies of Intellectual Property
Expertise
Copyright;First Amendment;Intellectual Property Law;Internet Law and Online Security;Science and Technology;Trademark Law;US Supreme Court