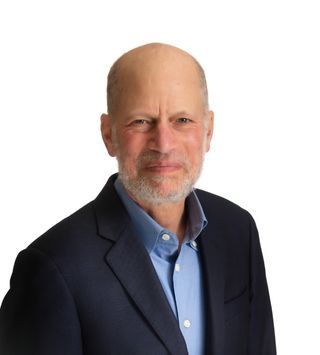 Harold Krent graduated from Princeton University and received his law degree from New York University School of Law, where he served as notes editor of the Law Review and garnered several awards for excellence in writing.
Krent clerked for the Honorable William H. Timbers of the U.S. Court of Appeals for the Second Circuit and then worked in the Department of Justice for the Appellate Staff of the Civil Division, writing briefs and arguing cases in various courts of appeals across the nation. He has been teaching full-time since 1987 and has focused his scholarship on legal aspects of individuals' interaction with the government. His book, Presidential Powers, is a comprehensive examination of the president's role as defined by the U.S. Constitution and judicial and historical precedents.
In addition, Krent has served as a consultant to the Administrative Conference of the United States, the World Bank, and the U.S. Department of Justice.  Most recently, he served the Biden Administration during the first half of 2022 in the Office of Management and Budget in the General Counsel's Office.  He has also litigated numerous cases with students on behalf of indigent prisoners.
Krent joined the IIT Chicago-Kent faculty in 1994. He was appointed associate dean in 1997 and interim dean in 2002 before assuming the deanship on January 1, 2003. He continued is his role as dean until July 31, 2019.
Education
J.D., New York University School of Law
A.B., Princeton University
Publications
Articles
Limits on the Unitary Executive:  The Special Case of the Adjudicative Function, 46 Vt. L. Rev. 86 (2021) (symposium).
AI Goes to School:  Implications for School District Liability, 67 Buff. L. Rev. 1329 (2019) (with John Etchingham, Alan Chen and Katharine Pancewicz).
Inconsistency and Angst in District Court Resolution of Social Security Disability Appeals, 67 Hastings Law Journal 367 (2016) (with S. Morris).
Federal Power, Non-Federal Actors: The Ramifications of Free Enterprise Fund, 79 Fordham Law Review 2425 (2011).
The Continuity Principle, Administrative Constraint, and the Fourth Amendment, 81 Notre Dame Law Review53 (2005).
Conditioning the President's Conditional Pardon Power, 89 California Law Review 1665 (2001).
The Puzzling Boundary Between Criminal and Civil Retroactive Lawmaking, 84 Georgetown Law Journal 2143 (1996).
Of Diaries and Data Banks: Use Restrictions Under the Fourth Amendment, 74 Texas Law Review 49 (1995).
Reconceptualizing Sovereign Immunity, 45 Vanderbilt Law Review 1529 (1992).
Fragmenting the Unitary Executive: Congressional Delegations of Administrative Authority Outside the Federal Government, 85 Northwestern University Law Review 62 (1990).
Separating the Strands in Separation of Powers Controversies, 74 Virginia Law Review 1253 (1988).
Search Dean Krent's publications on works.bepress.com.
Expertise
Administrative Law; Appellate Courts; Constitutional Law; Courts and Judges; Criminal Law and Procedure; Legal Education; Legislation; Privacy; US Supreme Court