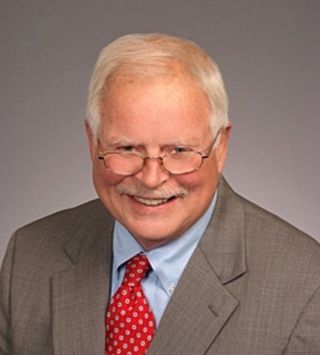 Henry H. Perritt, Jr., is a professor of law at IIT Chicago-Kent College of Law. He served as Chicago-Kent's dean from 1997 to 2002 and was the Democratic candidate for the U.S. House of Representatives in the Tenth District of Illinois in 2002. Throughout his academic career, Professor Perritt has made it possible for groups of law and engineering students to work together to build a rule of law, promote the free press, assist in economic development, and provide refugee aid through "Project Bosnia," "Operation Kosovo" and "Destination Democracy."
Professor Perritt is the author of more than 75 law review articles and 17 books on international relations and law, technology and law, employment law, and entertainment law, including Digital Communications Law, one of the leading treatises on Internet law; Employee Dismissal Law and Practice, one of the leading treatises on employment-at-will; and two books on Kosovo: Kosovo Liberation Army: The Inside Story of an Insurgency, published by the University of Illinois Press, and The Road to Independence for Kosovo: A Chronicle of the Ahtisaari Plan, published by Cambridge University Press.
He is active in the entertainment field, as well, writing several law review articles on the future of the popular music industry and of video entertainment. He also wrote a 50-song musical about Kosovo, You Took Away My Flag, which was performed in Chicago in 2009 and 2010. A screenplay for a movie about the same story and characters has a trailer online and is being shopped to filmmakers. His two new plays, Airline Miles and Giving Ground, are scheduled for performances in Chicago in 2012. His novel, Arian, was published by Amazon.com in 2012. He has two other novels in the works.
He served on President Clinton's Transition Team, working on telecommunications issues, and drafted principles for electronic dissemination of public information, which formed the core of the Electronic Freedom of Information Act Amendments adopted by Congress in 1996. During the Ford administration, he served on the White House staff and as deputy under secretary of labor.
Professor Perritt served on the Computer Science and Telecommunications Policy Board of the National Research Council, and on a National Research Council committee on "Global Networks and Local Values." He was a member of the interprofessional team that evaluated the FBI's Carnivore system. He is a member of the bars of Virginia (inactive), Pennsylvania (inactive), the District of Columbia, Maryland, Illinois and the United States Supreme Court.
He is a member of the Council on Foreign Relations and served on the board of directors of the Chicago Council on Foreign Relations, on the Lifetime Membership Committee of the Council on Foreign Relations, and as secretary of the Section on Labor and Employment Law of the American Bar Association. He is vice-president and a member of the board of directors of The Artistic Home theatre company, and is president of Mass. Iota-Tau Association, the alumni corporation for the SAE fraternity chapter at MIT.
Professor Perritt earned his B.S. in engineering from MIT in 1966, a master's degree in management from MIT's Sloan School in 1970, and a J.D. from Georgetown University Law Center in 1975.
Education
J.D., Georgetown University Law Center
S.M., Massachusetts Institute of Technology Sloan School of Management
S.B., Massachusetts Institute of Technology
Publications
Books
Domesticating Drones: The Technology, Law, and Economics of Unmanned Aircraft (2017) (with E. Sprague).
---
Articles
Law Abiding Drones, 16 Columbia Science & Technology Review 385 (2015).
The Internet at 20: Evolution of a Constitution for Cyberspace, 20 William & Mary Bill of Rights Journal 1115 (2012).
New Architectures for Music: Law Should Get Out of the Way, 29 Hastings Communications and Entertainment Law Journal 259 (2007).
Lessons from the Balkans for American Foreign Policy: Building Civil Society Within a Multilateral Framework, 3 Chicago Journal of International Law 229 (2002).
Electronic Freedom of Information, 50 Administrative Law Review 391 (1998).
Video Depositions, Transcripts and Trials, 43 Emory Law Journal 1071 (1994).
Tort Liability, the First Amendment, and Equal Access to Electronic Networks, 5 Harvard Journal of Law & Technology 65 (1992).
Wrongful Dismissal Legislation, 35 UCLA Law Review 65 (1987).
Am I My Brother's Keeper? Secondary Picketing Under the Norris-LaGuardia Act, 68 Georgetown Law Journal 1191 (1980).