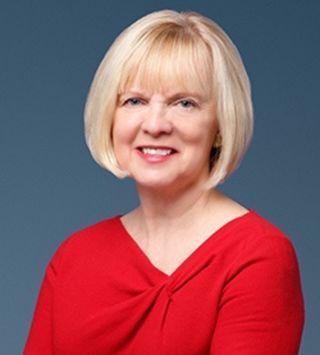 The ABA Journal describes Professor Lori Andrews as "a lawyer with a literary bent who has the scientific chops to rival any CSI investigator." She is an internationally recognized expert on emerging technologies. Her most recent book is I Know Who You Are and I Saw What You Did: Social Networks and the Death of Privacy (2012). She has created a Social Network Constitution. 
Her pathbreaking litigation about technologies caused the National Law Journal to list her as one of the "100 Most Influential Lawyers in America." In 2002, she won the National Health Law Teachers Award. In 2005, she was made an Honorary Fellow of the American College of Legal Medicine for her "distinguished achievement in the field of legal medicine."
Professor Andrews is a distinguished professor of law at Chicago-Kent and director of Illinois Tech's Institute for Science, Law and Technology. She has been a visiting professor at Case Western Reserve University School of Law and at the Woodrow Wilson School of Public and International Affairs at Princeton University. She received her B.A. summa cum laude from Yale College and her J.D. from Yale Law School.
Professor Andrews has been involved in setting policies for genetic technologies. She has been an adviser on genetic and reproductive technology to Congress, the World Health Organization, the National Institutes of Health, the Centers for Disease Control and Prevention, the federal Department of Health and Human Services, the Institute of Medicine of the National Academy of Sciences, and several foreign nations, including the United Arab Emirates and France. She served as chair of the federal Working Group on the Ethical, Legal, and Social Implications of the Human Genome Project. She served as a consultant to the science ministers of 12 countries on the issues of embryo stem cells, gene patents and DNA banking. She has also advised artists who want to use genetic engineering to become creators with a capital "C" and invent new living species. Her media appearances include "Nightline" and "The Oprah Winfrey Show" and virtually every major program in between.
Professor Andrews is the author of 11 nonfiction books, including Genetics: Ethics, Law and Policy (West Publishing 3rd edition) (co-authored with Maxwell Mehlman and Mark Rothstein).  She is the author of more than 150 articles on biotechnology, genetics and social networks. Professor Andrews is also the author of three mysteries involving a fictional geneticist: Sequence (2006), The Silent Assassin (2007) and Immunity (2008). The Chicago Tribune said, "Blending elements of forensic-powered mystery, psychological suspense and a Ludlumesque espionage thriller, Andrews' newest is a page-turner with enough jaw-dropping plot twists to satisfy the most demanding mystery reader." Research on her latest novel took her from the White House to an institute for tropical biology in the jungles of Vietnam. She uses her fiction to address the social issues she covers in her legal work and teaching.
Education
J.D., Yale Law School
B.A., Yale University
Publications
Articles
The Technology Enterprise, 9 UC Irvine Law Review (forthcoming 2019). 
Derechos Fundamentales, Privacidad y Aplicaciones Móviles Médicas, 6 En Letra Civil y Comercial 2 (2019).
A New Privacy Paradigm in the Age of Apps, 53 Wake Forest Law Review 421 (2018).
Virtual Clinical Trials: One Step Forward, Two Steps Back, 19 Journal of Health Care Law and Policy 189 (2017) (with K. Kostelecky et al.).
Privacy Policies of Android Diabetes Apps and Sharing of Health Information, 315 JAMA: The Journal of the American Medical Association 1051 (2016) (with Sarah R. Blenner et al.).  
The "Progress Clause": An Empirical Analysis Based on the Constitutional Foundation of Patent Law, 15 North Carolina Journal of Law and Technology 537 (2014) (symposium).
Who Owns Your Body: A Study in Literature and Law, 84 Chicago-Kent Law Review 3 (2009).
Patents on Human Genes: An Analysis of Scope and Claims, 307 Science 1566 (2005) (with Jordan Paradise & Timothy Holbrook).
Gene Patents: The Need for Bioethics Scrutiny and Legal Change, 5 Yale Journal of Health Policy, Law, and Ethics 403 (2005) (with Jordan Paradise).
---
Books
Genetics: Ethics, Law and Policy (2015) (with M. Mehlman & M. Rothstein).    
I Know Who You Are and I Saw What You Did: Social Networks and the Death of Privacy (2012).
---
Book Chapters
Social Networks: Impact on Biotechnology Research, Health Care, and Human Rights, in Biennial Review of Law, Science and Technology: Biotechnology, Health Inequality, and Distributive Justice (Institutum Jurisprudentiae, Academia Sinica, forthcoming).
Privacy and Data Collection in the Gameful World, in The Gameful World (S. Walz & S. Deterding eds., MIT Press 2014).
Privacy and Technology: A 125-Year Review, in Then & Now: Stories of Law and Progress (Lori Andrews & Sarah Harding eds., IIT Chicago-Kent College of Law 2013).
Sculpter la politique publique par le bioart [Sculpting Public Policy Through Bioart], in Bioart, Transformation du Vivant (E. Daubner & L. Poissant eds., Presses de l'Université du Québec 2012) (with J. Bauman Horne).
A Pound of Flesh: Patient Legal Action for Human Research Protections in the Biotech Age, in Patients as Policy Actors (B. Hoffman et al. eds., Rutgers University Press 2011) (with J. Burger Chronis).
---
Book Reviews
Coitus Defunctus, 532 Nature 35 (2016) (reviewing  Henry Greely, The End of Sex and the Future of Human Reproduction (2016)).
Press
Use a Health or Medical App? Your Data is Rarely Private, Chicago Tribune, August 3, 2016.
Gov. Rauner, Protect Our Digital Privacy, Chicago Tribune, August 3, 2015, at 13.  
The Right to a Fair Trial in the Age of Facebook, Insights on Law & Society, Fall 2015, at 14.
Protecting Your Privacy from Windows 10, Chicago Tribune, Dec. 25, 2015, § 1, at 27 (with Adam Rouse).
Hello Barbie, Goodbye Privacy, Chicago Tribune, Nov. 27, 2015.
This Christmas or Hanukkah, Ask Congress for Internet Privacy Laws, Chicago Tribune, Dec. 16, 2014.
My Body, My Property, Chicago Tribune, June 16, 2013, at 19.
Where's Waldo?: Geolocation, Mobile Apps, and Privacy, SciTech Lawyer, Summer 2013, at 6.
War Crimes: An Allied Tribunal Brings Nazi Leaders to Account, ABA Journal, Nov. 2013, at 39.
His Profit, Your Problem, New York Daily News, May 20, 2012.
Privacy, Please: How Facebook Jeopardizes Your Private Life, Playboy, Jan. 2011, at 167.
Proceed with Caution, New York Times, Sept. 13, 2011.
---
Other
Digital Peepholes – Remote Activation of Webcams: Technology, Law and Policy (Institute for Science, Law and Technology 2015) (with Michael Holloway & Dan Massoglia).  
American Medical Association, American Society of Human Genetics, American College of Obstetricians and Gynecologists, Amicus Curiae American Osteopathic Association, American College of Legal Medicine, and the Medical Society of the State of New York in Support of Petitioners as Amici Curiae in Support of Petitioners, Association for Molecular Pathology v. Myriad Genetics Inc., No. 12-398 (S. Ct. Jan. 29, 2013).