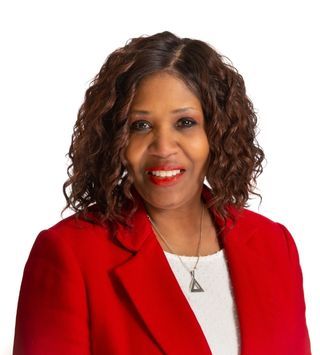 Marsha Ross-Jackson, Associate Dean of the Office of Diversity Equity and Inclusion, is an experienced leader, attorney, educator and consultant.  With over 25 years of professional experience in a variety of roles, industries and sectors, Marsha's breadth of knowledge and experience enable her to add value to any organization.  Marsha's expertise in managing operations, finance, communications, employee and labor relations, investigations, compliance, human resources, and law in diverse, large multi-state offices, has helped her to become well-versed in cross-cultural communication and leadership, as well as extremely effective in directing across interdisciplinary settings.  Marsha has served as an HR/legal business partner and advisor to senior leaders, boards of directors and operational leaders.  She has also represented multi-billion dollar clients in insurance, employment and commercial litigation matters. Marsha is an Arbitrator; a former member of the American Arbitration Association's Roster of Neutrals - Employment Law Panel and the Joint Arbitration-Mediation Panel for the Chicago-Public Schools and The Chicago Teachers Union.
    
Marsha has a BA in Biology, a Masters in Public Administration, and a Juris Doctor from DePaul University College of Law, where she was a member of the Law Review and inducted in the Order of the Coif.  She is currently a Senior Lecturer and the Executive Director of the IIT Chicago-Kent College of Law Institute for Law and the Workplace, as well as Associate Dean of the Office of Diversity, Equity & Inclusion, Multicultural Affairs and Professional Development. She designed and teaches a law school skills course entitled "Labor and Employment Law Considerations for Business."  She also leads the Chicago-Kent Labor and Employment Law Externship Program, including teaching the classroom component.  In 2015, Marsha received the Student Bar Association's Adjunct Professor of the Year Award.  In 2019, Marsha was awarded a Legal Education Access and Diversity Champion Award from the National Black Prelaw Conference, and she is a contributing author to the July 2020 publication of "Lessons from Successful African American Lawyers."
Prior to joining Chicago-Kent, Marsha led labor and employee relations for the Cook County Health and Hospitals System, which included facilitating labor-management relations with 16 different labor unions.  She was also responsible for workplace investigations, conflict resolution and HR compliance.  Marsha spent several years as the Director of Workforce Engagement for Health Care Service Corporation, directing labor and employee relations and employee engagement activities for 17,000 employees across 4 states. As the Deputy Director of Field Operations for the Illinois Department of Employment Security, Marsha was responsible for operations of over 60 employment offices throughout the state, as well as the agency's labor and employee relations.  Additionally, Marsha served as the Interim Executive Director of the Asian Health Coalition of Illinois, managing all aspects of operations.  For 11 years, Marsha taught as an Adjunct Professor at the University of Phoenix and The Morris Graduate School of Business, teaching courses in employment law, business law, ethics, communications, HR management, and managing diverse organizations.
Marsha has designed and facilitated workshops on anti-discrimination/harassment, FMLA/ADA/ADAAA, discipline and documentation, performance management, unconscious bias, disarming microaggressions, leading change, decision-making, creating equity, navigating diverse organizations, inclusion in action, employee engagement, and more. Marsha has moderated and served on panels discussing a variety of topics relating to diversity, equity and inclusion in law schools and the legal profession.  She has been a member of the Liberty Mutual Leading at Liberty faculty since the beginning of 2019, and a facilitator with Sunshower Learning since 2020.  
Education
J.D., DePaul University College of Law
M.P.A., Roosevelt University
B.A., Hampton University
Affiliations
J.D. Certificate Program in Labor and Employment Law