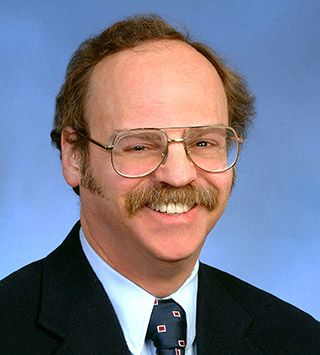 Martin H. Malin jointed the Chicago-Kent faculty in 1980 and taught  Labor Law, Employment Discrimination, Public Sector Employees, ADR in the Workplace, and Contracts. He assumed emeritus status on June 1, 2021. He received his B.A. from Michigan State University's James Madison College and his J.D. from George Washington University, where he was an editor of the law review and elected to the Order of the Coif. Prior to Chicago-Kent, he served as law clerk to United States District Judge Robert E. DeMascio in Detroit and on the faculty of Ohio State University.
In 1996, Malin founded Chicago-Kent's Institute for Law and the Workplace.  He served as director until his retirement in 2021.  He built the Institute into an intellectual home for the labor and employment law community in Chicago and nationally.  On March 10, 2022, the University renamed the Institute in his honor.  It is now known as the Martin H. Malin Institute for Law and the Workplace.
Malin is a former national chair of the Labor Relations and Employment Law Section of the Association of American Law Schools, a former Secretary of the ABA Section on Labor and Employment Law, a former member of the Executive Committee of The Labor Law Group, and a former member of the Board of Governors and vice president of the National Academy of Arbitrators and a former member of the Board of Governors of the College of Labor and Employment Lawyers. During 1984 and 1985, Malin served as consultant to the Illinois State, Local and Educational Labor Relations Boards and drafted the boards' regulations implementing the Illinois Public Labor Relations Act and the Illinois Educational Labor Relations Act. From 2004 to 2008, he served as reporter to the Neutrality Project of the Association of Labor Relations Agencies, which produced a mini-treatise on labor board and mediation agency impartiality. In October 2009, President Barack Obama appointed Malin as a member of the Federal Service Impasses Panel (FSIP), which resolves impasses in collective bargaining between federal agencies and unions that represent their employees. Obama reappointed Malin in 2014. He served until May 2017 when he and the other Obama appointees were removed by President Trump. In 2021, President Joseph Biden appointed Malin as Chairman of FSIP. In 2016, the ABA presented Malin with the Arvid Anderson Award for lifetime contributions to public sector labor law.
Malin has written extensively on all aspects of labor and employment law. He has published more than 80 articles and seven books, including Public Sector Employment (West 2004, 4th ed. 2022), the leading casebook on the law governing public employees, and Labor Law in the Contemporary Workplace (West 2009, 3rd ed. 2019), a leading casebook on labor law. He has ranked in the top 10 percent of authors in the Social Science Research Network database in terms of downloads of his work
Education
J.D., George Washington University Law School
B.A., Michigan State University
Publications
Articles
Extending Mike Zimmer's Cross-border Comparative Work: The Role Of Property Rights In U.S. And Canadian Labo(u)r Law, 20 Employee Rights And Employment Policy Journal 417 (2017).
Three Phases of the Supreme Court's Arbitration Jurisprudence: Empowering the Already Empowered, 17 Nevada Law Journal 23 (2016).
The Arbitration Fairness Act: It Need Not and Should Not Be an All or Nothing Proposition, 87 Indiana Law Journal 289 (2012).
The Paradox of Public Sector Labor Law, 84 Indiana Law Journal 1369 (2009).
Charter Schools and Collective Bargaining: Compatible Marriage or Illegitimate Relationship?, 30 Harvard Journal of Law & Public Policy 885 (2007) (with C. Kerchner).
Privatizing Justice But By How Much? Questions Gilmer Did Not Answer, 16 Ohio State Journal on Dispute Resolution 589 (2001).
Fathers and Parental Leave, 72 Texas Law Review1047 (1994).
The Supreme Court and the Duty of Fair Representation, 27 Harvard Civil Rights-Civil Liberties Law Review 127 (1992).
The Legal Status of Union Security Fee Arbitration After Chicago Teachers Union v. Hudson, 29Boston College Law Review 857 (1988).
University Faculty Members' Right to Dissent: Toward a Unified Theory of Contractual and Constitutional Protection, 16 U.C. Davis Law Review 933 (1983) (with R. Ladenson).
Search Professor Malin's publications on works.bepress.com.
Books
Public Sector Employment: Cases and Materials (3d ed. 2016) (with A. Hodges et al.).
Labor Law in the Contemporary Workplace (2d ed. 2014) (with K. Dau-Schmidt et al.).
Employment Discrimination Law: Cases and Notes (2012) (with M. Player).
Affiliations
J.D. Certificate Program in Labor and Employment Law
Expertise
Civil Rights and Discrimination; Dispute Resolution; Labor and Employment Law