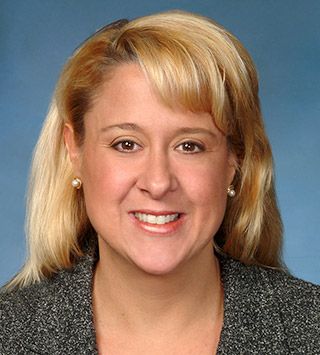 Professor Kentra received a B.A. from the University of Illinois and a J.D. (with honors) from IIT Chicago-Kent College of Law. She supervises the Mediation/Alternative Dispute Resolution Clinic, is co-supervisor of the Advice Desk Interviewing and Counseling Practice program, and teaches classes in the Litigation and Alternative Dispute Resolution (LADR) Program. She received the 1997 Arbitrator of the Year Award from the Better Business Bureau.
Professor Kentra is certified as a mediator by the Center for Conflict Resolution, and as an arbitrator by the Circuit Court of Cook County Mandatory Arbitration Program, the National Association of Securities Dealers, the Better Business Bureau, and the U.S. Steel Labor Arbitration Program. She has trained attorneys, judges and other professionals as mediators for Lawyers for Creative Arts and for the Center for Conflict Resolution. She is the author of several articles on the topic of mediation and alternative dispute resolution.
After law school, Professor Kentra worked as in-house counsel for a computer corporation, representing the corporation in commercial and real estate transactions. She has also made several speeches to industrial and consumer groups regarding the use of document imaging technology in legal practice. Prior to joining the Law Offices of Chicago-Kent, Professor Kentra completed a clerkship for the Supreme Court of Illinois.
Education
J.D., Chicago-Kent College of Law
B.A.,University of Illinois at Urbana-Champaign
Publications
Search Professor Kentra's publications on works.bepress.com.
Affiliations
J.D. Certificate Program in Litigation & Alternative Dispute Resolution;Law Offices of Chicago-Kent