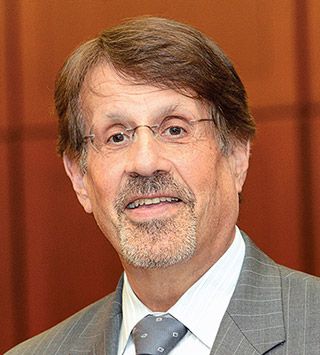 Professor Kling received his bachelor's degree from the University of Illinois and his law degree in 1971 from Northwestern University. After graduating, he joined the Cook County Public Defender's Office, where from 1976 to 1981 he was a member of the Special Homicide Task Force. Professor Kling has tried hundreds of murder cases, including 18 capital cases, and continues to have an active criminal practice in state and federal courts around the country.
Professor Kling joined the faculty of the law school in 1981, having previously taught trial advocacy at Northwestern University School of Law. He also taught for the Illinois Defender Project's intensive training programs for lawyers, lectured at Northwestern's Short Course for Defense Lawyers, and has been a faculty member of the National Institute for Trial Advocacy.
Professor Kling has regularly appeared as a professor-reporter for the Administrative Office of the Illinois Courts and was recently appointed professor-reporter by the Illinois Supreme Court for the Capital Case Committee. He teaches classes in Evidence, Forensic Sciences and Professional Responsibility at the law school, regularly lectures to lawyers and judges on the Illinois Rules of Evidence, and participates in CLE programs for bar associations and public defender's offices in Chicago and surrounding counties.
Professor Kling is co-editor of a three-volume training manual for the Cook County Public Defender and is the author of Illinois Criminal Defense Motions, a manual of motions for Illinois criminal defense practitioners. He is regularly quoted and interviewed by local and national electronic and print media regarding cases in which he is involved and other cases of note, as well as general criminal justice issues.
Education
J.D., Northwestern University School of Law
B.A., University of Illinois at Chicago
Publications
Search Professor Kling's publications on works.bepress.com.
Affiliations
Law Offices of Chicago-Kent
Expertise
Access to Justice;Appellate Courts;Appellate Procedure;Clinical Education;Complex Litigation;Courts and Judges;Criminal Law and Procedure;Evidence;Juries;Legal Profession and Professional Ethics;Trial Practice;US Supreme Court;White Collar Crime