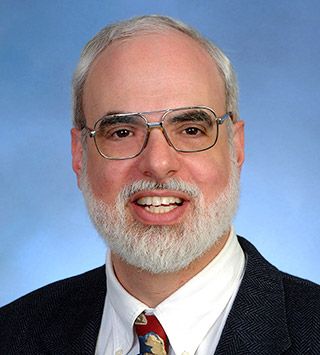 Steven J. Heyman attended Harvard College and Harvard Law School, where he served as a Supreme Court editor of the Harvard Law Review.  After graduating in 1984, he worked as a law clerk to Judge Harry T. Edwards of the United States Court of Appeals for the District of Columbia Circuit and then as an associate at the Washington, D.C., law firm of Shea & Gardner.  In 1989, he joined the faculty of Chicago-Kent, where he teaches criminal law, torts, legislation, constitutional law, and the First Amendment.  In 2016, he received the law school's Award for Excellence in Teaching.  He has also been a visiting law professor at the University of Colorado, Vanderbilt, and Indiana University–Bloomington. 
Professor Heyman is a leading First Amendment scholar who has written extensively on the foundations and limits of freedom of expression.  His books include Free Speech and Human Dignity (Yale University Press 2008) and a two-volume anthology entitled Hate Speech and the Constitution (Garland/Rutledge 1996).  He has written many law review articles on topics ranging from hate speech and pornography to funeral picketing to the First Amendment jurisprudence of Justice Oliver Wendell Holmes.  In recent years, he has published a series of articles on religious freedom and the Constitution.  In addition to the First Amendment, Professor Heyman's work explores many other aspects of constitutional law and legal philosophy, including affirmative rights, the meaning of the Second Amendment, whether there should be a legal duty to rescue, and the legal and political thought of Aristotle, Locke, and Hegel. 
Professor Heyman was elected to the American Law Institute in 1998, and serves on the Board of Advisors of the Chicago Lawyers Chapter of the American Constitution Society. 
Education
J.D., Harvard Law School
A.B., Harvard University
Publications
Articles
Reason and Conviction: Natural Rights, Natural Religion, and the Origins of the Free Exercise Clause, 23 University of Pennsylvania Journal of Constitutional Law 1 (2021).
The Light of Nature:  John Locke, Natural Rights, and the Origins of American Religious Liberty, 101 Marquette Law Review 705 (2018)
A Struggle for Recognition:  The Controversy over Religious Liberty, Civil Rights, and Same-Sex Marriage, 14 First Amendment Law Review 1 (2015).
The Third Annual C. Edwin Baker Lecture for Liberty, Equality, and Democracy:  The Conservative-Libertarian Turn in First Amendment Jurisprudence, 117 West Virginia Law Review 231 (2014).
To Drink the Cup of Fury: Funeral Picketing, Public Discourse, and the First Amendment, 45 Connecticut Law Review 101 (2012).
Spheres of Autonomy: Reforming the Content Neutrality Doctrine in First Amendment Jurisprudence, 10 William and Mary Bill of Rights Journal 647 (2002).
State Supported Speech, 1999 Wisconsin Law Review 1119 (1999).
Foundations of the Duty to Rescue, 47 Vanderbilt Law Review 673 (1994).
The First Duty of Government: Protection, Liberty and the Fourteenth Amendment, 41Duke Law Journal 507 (1991).
Search Professor Heyman's publications on works.bepress.com.
Books
Free Speech and Human Dignity (2008).
Hate Speech and the Constitution (S. Heyman ed., 1996).
Expertise
Constitutional Law; First Amendment; Jurisprudence and Philosophy; Legislation; Religion; US Supreme Court