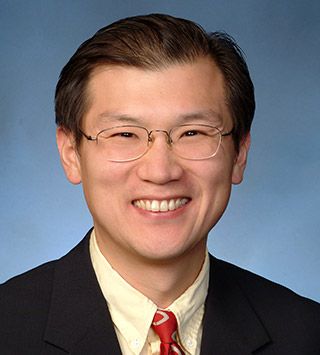 Sungjoon Cho joined the Chicago-Kent faculty in 2003. His scholarly research and teaching interests include international law, international economic law, international relations, and comparative law. In his pre-academic career, Professor Cho represented the government of the Republic of Korea in negotiations under the World Trade Organization (WTO) and the Organization for Economic Cooperation and Development (OECD).
He is a member of arbitration panel roster under Chapter 14 (Dispute Settlement) of the Korea–European Union Free Trade Agreement. Professor Cho has advised the Korean government under various capacities. He has taught at Northwestern Law School, Fordham Law School, Seoul National University School of Law (Korea), Korean National Diplomatic Academy and Catholic University of Lublin (Poland). Professor Cho served as a co-chair of the International Economic Law Interest Group of the American Society of International Law from 2011 to 2013.
He has published numerous books, articles and op-ed pieces related to international economic law. His writings also appear frequently in the international news media, including the Wall Street Journal and the Financial Times. Professor Cho's works have been selected for the Stanford/Yale Junior Faculty Forum twice (2007 and 2008). He received his LL.B. and M.P.A. from Seoul National University. He holds an S.J.D. (Doctor of Juridical Science) from Harvard Law School, where he was a Clark Byse Fellow. He is a member of the bar of the state of New York. He also holds a license to practice law in Korea.
Education
S.J.D., Harvard Law School
LL.M., University of Michigan Law School
M.P.A., Seoul National University
LL.B., Seoul National University
Publications
Books
"The Social Foundations of World Trade: Norms, Community, and Constitution" (Cambridge University Press, 2014; Paperback 2017). 
"Investing the ASEAN Way: Theories and Practices of Economic Integration in South East Asia" (with Jürgen Kurtz) (forthcoming, Cambridge University Press 2022). 
Articles
A Global Constitutional Crisis, 50 Fla. St. L. Rev. __ (2022). 
A Social Critique of Behavioral Approaches to International Law, 115 ASIL Unbound 248 (2021). 
The Undead Past: How Collective Memory Configures Trade Wars, 95 Tul. L. Rev. 487 (2021). 
Labor, Trade, and Populism: How ILO-WTO Collaboration Can Save the Economic Order, 69 Am. U. L. Rev. 1771 (2020) (with César F. Rosado Marzán).
Legalizing the ASEAN Way: Adapting and Reimagining the ASEAN Investment Regime, 66 Am. J. Comp. L. 233 (2018) (with Jürgen Kurtz).
Convergence and Divergence in International Economic Law and Politics, 29 Eur. J. INT'L. L. 169 (2018) (with Jürgen Kurtz).
Search Professor Cho's publications on works.bepress.com.
Expertise
Comparative and Foreign Law; International Business; International Law; International Trade