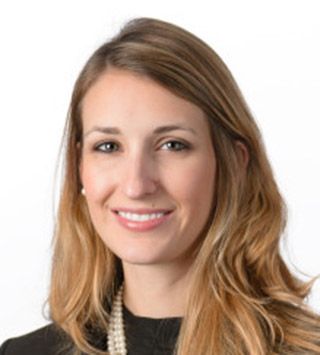 Victoria Carmona joined the Chicago-Kent College of Law faculty in August 2019 as director of the C-K Law Group's Immigration Law Clinic. The clinic's practice focuses on United States immigration law and practice, including family-based immigration before the U.S. Citizenship and Immigration Services asylum offices and removal defense before the Executive Office for Immigration Review (immigration court).
From 2014 to 2019, Carmona practiced immigration law at the Law Office of Robert D. Ahlgren and Associates PC, representing clients in applications for family-based and victim-based immigration benefits and in removal proceedings. Additionally, Carmona provided pro bono representation for immigrant woman and children detained in the South Texas Family Residential Detention Center in Dilley, Texas. She is an active member of the American Immigration Lawyers Association Chicago Chapter, and serves on several liaison committees.
Carmona earned her LL.M. in international human rights from the Northwestern University Pritzker School of Law in 2018, where her thesis focused on human rights violations by the U.S. with concern to the regulation of migration. She earned her J.D. with a certificate in child and family law from Loyola University Chicago School of Law in 2014. While earning her J.D., she was a caseworker in the Bluhm Legal Clinic's Children and Family Justice Law Center. She also received a Public Interest Law Initiative grant to work at the Chicago Legal Clinic's Chancery Advice Desk.
Before law school Carmona completed a bachelor's degree in international and Latin American studies at the University of Chicago and a Master of Social Work at the Loyola University Chicago Graduate School of Social Work.
Carmona speaks Spanish, Portuguese, and German, and has lived in Argentina, Brazil, Germany, and Spain. From 2008 to 2014, Carmona was the assistant director of the Brazil in Chicago Portuguese Language School and Brazilian Cultural Center. She is licensed to practice law in Illinois.
Education
LL.M., Northwestern University Pritzker School of Law
J.D., Loyola University Chicago School of Law
M.S.W., Loyola University Chicago Graduate School of Social Work
B.A., University of Chicago
Publications
International Human Rights Violations of the United States With Concern to the Regulation of Migration (2018) (unpublished LL.M. thesis, Northwestern University Pritzker School of Law).
An Impossible Amount, an Impossible Burden, AILA Leadership Blog (April 1, 2015).
Opposing Viewpoints: Criminal Statutes of Limitations in Childhood Sexual Abuse Cases, 34 Children's Legal Rights Journal 330 (2014).
Wrongful Conviction: Special Challenges for Juvenile Exonerees: A Legal and Social Work Perspective, 13 Praxis Social Work Journal 4 (2014).
Affiliations
Immigration Law Clinic;Law Offices of Chicago-Kent
Expertise
Human Rights Law;Immigration Law