Bringing the Constitution to High School: Chicago-Kent Program Awarded $750,000 Grant
Bringing the Constitution to High School: Chicago-Kent Program Awarded $750,000 Grant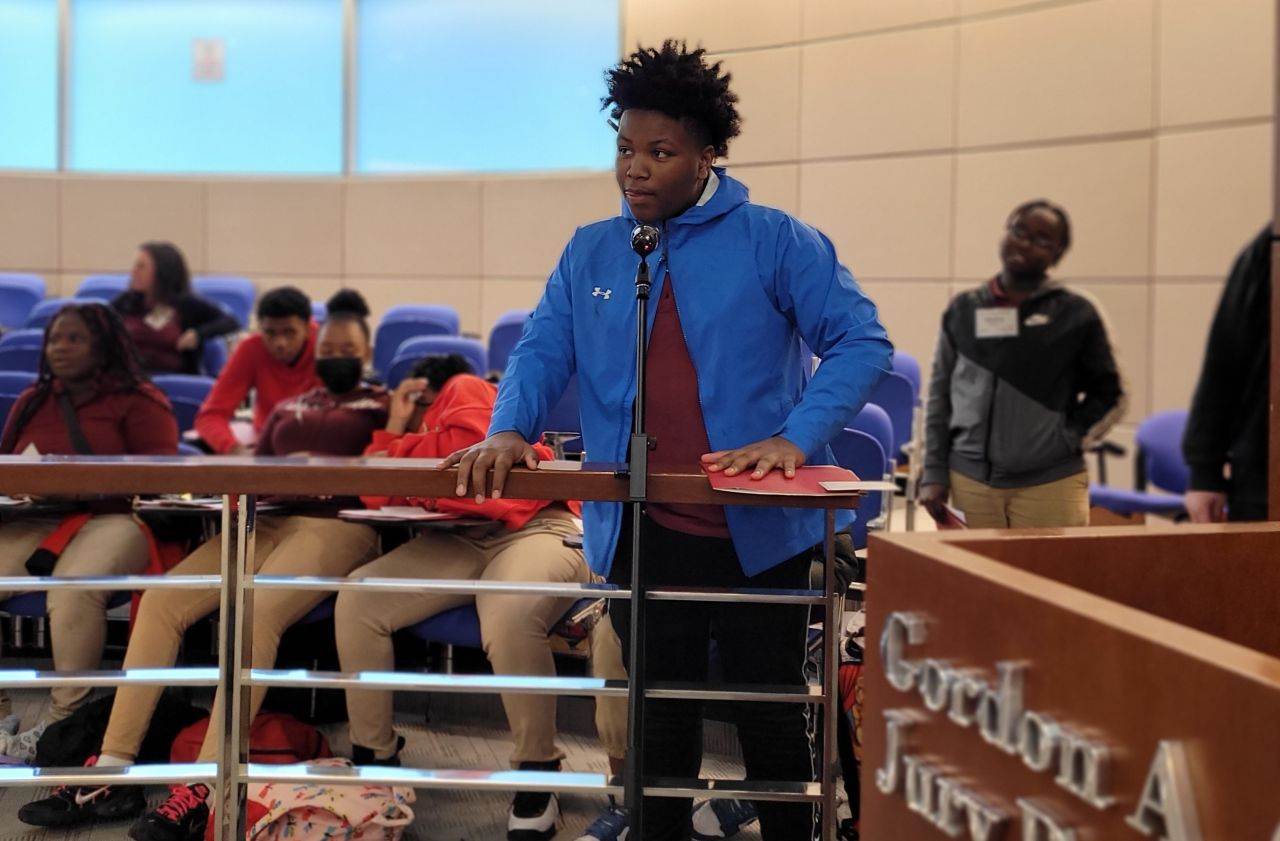 Chicago-Kent College of Law has been awarded a grant to teach civics to students and their teachers as part of an education program created in the wake of the January 6, 2021, attack on the United States Capitol.
The money will fund a new Chicago-Kent-backed program that will teach students across Illinois—and their teachers—lessons about how to engage with their democracy.
"If you look around today, you can see that our democracy is in some trouble," says Carolyn Shapiro, professor of law and co-director of the Institute on the Supreme Court of the United States (ISCOTUS) at Chicago-Kent.
As co-director of ISCOTUS, Shapiro oversees the Constitutional Democracy Project (CDP), which offers high-quality, hands-on civics education programs and teaching materials focused on the Constitution, law, and policy for middle school and high school students and their teachers.
The U.S. Department of Education awarded Illinois Tech more than $750,000 to fund CDP's latest endeavor: "Connecting Past, Present, and Future: Teaching American History and Civics for Empowered Citizenship."
"It's a civics education grant, and one of the priorities was to reach out to underserved areas," says Dee Runaas, CDP project director. "Another priority was to include a unique opportunity for professional development for teachers."
Serving underserved areas and professional development are two of CDP's long-standing goals, but this grant presented an opportunity to bring those two pillars together under one umbrella.
"We plan on doing a series of professional developments with teachers, getting them prepared to eventually bring some of their students to Chicago for a mock student constitutional convention in which students would propose amendments to our constitution, deliberate, discuss, and vote—vote either up or down on the amendments," says Runaas.
Unlike the first constitutional convention, which was made up of some of the richest landowning White males in the country, this group of students will come from many different places and backgrounds.
"We're doing professional development with urban teachers in Chicago. We're also doing a cohort of teachers (in) downstate [Illinois], which will be mainly rural teachers," says Runaas. "We're trying to pull together from different parts of our demographic in our own state."
Shapiro adds, "It's not just a question of underrepresented communities, although that is obviously a top priority, but it's also our hope that we'll bring together students who might not encounter people like each other otherwise."
The American History and Civics National Activities Grants program was created by the Civics Secures Democracy Act, which was passed as a response to the January 6, 2021, attack on the capitol in Washington, D.C. The grants support programs "that promote innovative instruction, learning strategies, and professional development in American history, civics and government, and geography, with an emphasis on activities and programs that benefit low-income students and underserved populations," per the website.
CDP is one of the program's first 25 grantees.
"I hope they take from it the desire and ability to be very engaged, active participants in our democracy by teaching them how different parts of it work and showing them how much it matters, and giving them the tools to move the needle in the direction they'd like to see it go," Shapiro says, adding: "The single most important thing that I hope students get from our programming is the ability to discuss and debate difficult, challenging, controversial issues with people they disagree with. We all live in the same country."
The curriculum will also contain a social-emotional component, which is not normally included in civics education.
"Right now we have a highly polarized country. But if people are unwilling to engage with each other, to find agreement or compromise where we can, and to accept that neither side will win every argument, our democracy cannot function," Shapiro says.
The grant covers three years, including two year-long program cycles, complete with constitutional conventions.
"I think some of the ideas the kids will come up with for amendments are going to be really interesting," says Runaas. "I think we might have to rein them in a little bit. But that's a good thing!"
You can support the CDP's educational programming on its donation page.
Photo: provided by Constitutional Democracy Project