Chicago-Kent's Commitment to National Program Combating Racial Enrollment Gaps Now Longest-Running in Country
Chicago-Kent's Commitment to National Program Combating Racial Enrollment Gaps Now Longest-Running in Country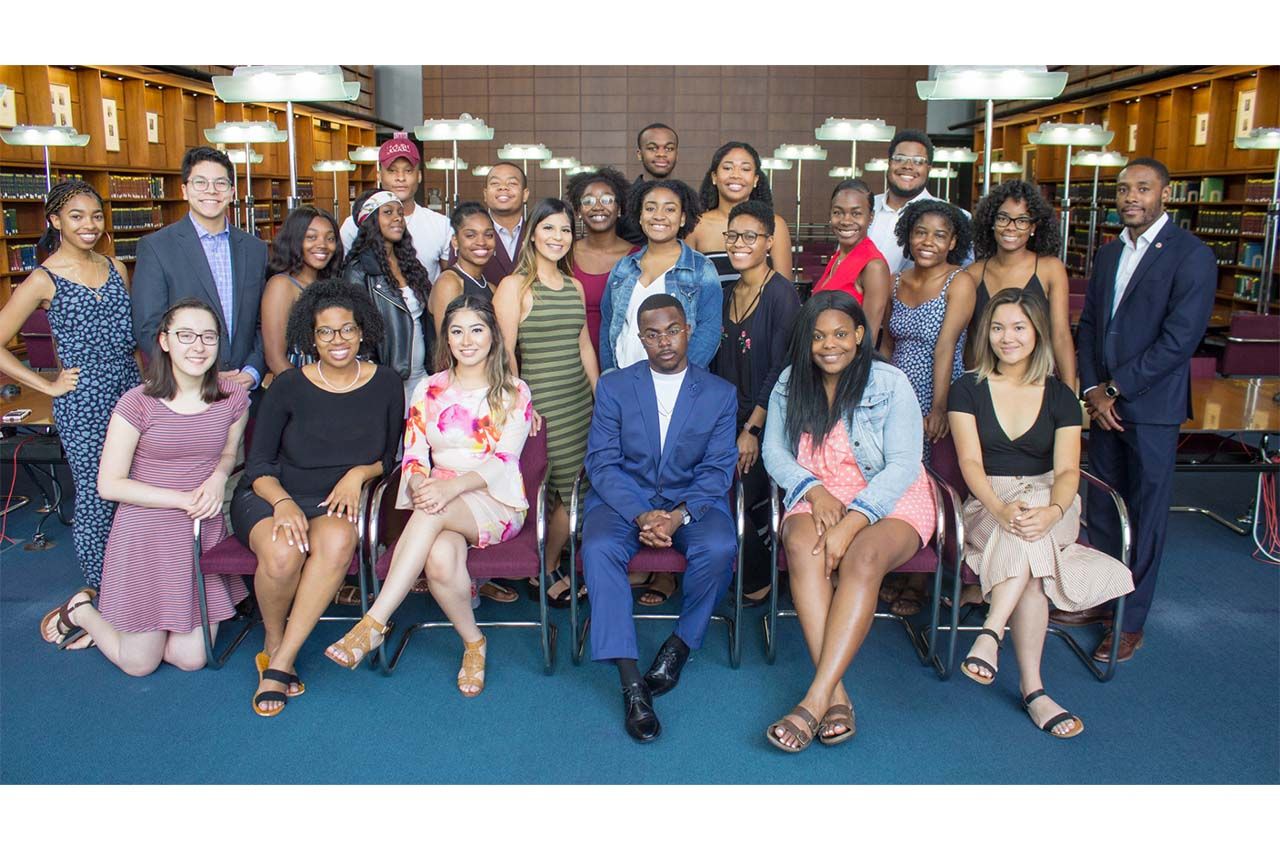 A Legacy of Equity
Some described it as an awakening. A way for aspiring attorneys from poor or underrepresented backgrounds to believe, to envision themselves in the realm of the law.
"Looking back on it now, I probably wouldn't have been in law school without the PLUS program," says Cristina McNeiley, who graduated from Chicago-Kent College of Law in 2020. "That program changed my life. I think a lot of diverse students just really need someone to believe in us and our ability as lawyers. And Chicago-Kent did that."
The national Pre-Law Undergraduate Scholars (PLUS) program was created at a time when questions about race permeated law school admissions offices across the country. Now, decades later—as discussions about race have only grown in importance—the program is getting unprecedented interest.
And of the dozens of PLUS programs across the country, Chicago-Kent's is the oldest.
With 20 years, three directors, and numerous fundraising efforts since it kicked off in 2002, Chicago-Kent's PLUS program still operates as a place where undergraduates can try out the law school experience. Targeting students who are underrepresented in the profession, it consists mostly of minorities who live with each other for days, debating and encouraging the spark of an idea that is law school.
"It's way more intense than what most undergrads are used to. You get down to the nitty gritty of it," says Michael McGee, who attended Chicago-Kent's PLUS program in 2016 and graduated from Chicago-Kent in 2020. He's now an assistant district attorney for Kings County, New York.
"I don't know if I'd be where I am without it."
"If you can't see it, you can't be it," says Chicago-Kent's current PLUS program director Marsha Ross-Jackson. "I just want to make sure we don't lose people who are right at the door."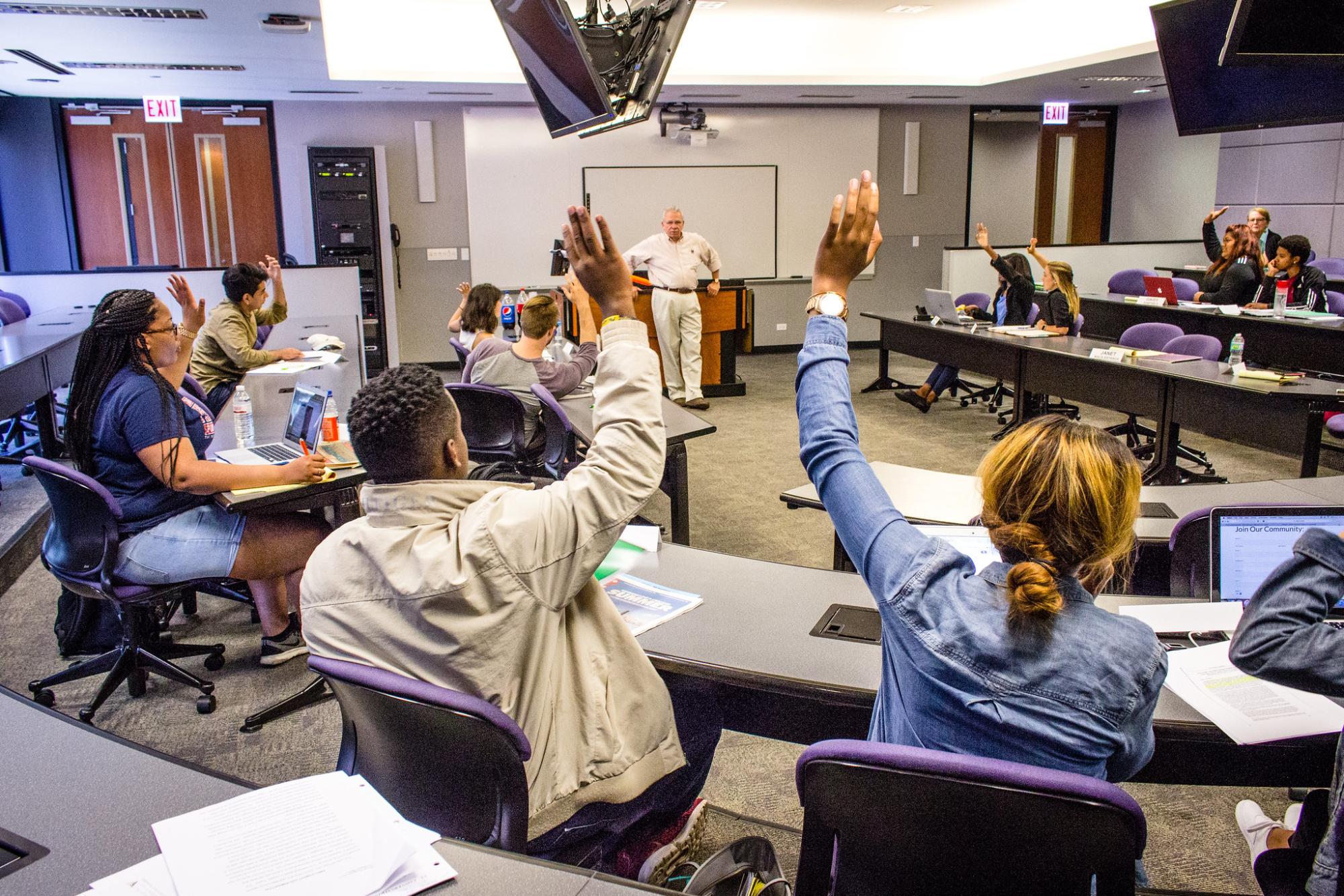 A Program Birthed Out of National Debate
The idea for the PLUS program came to Camille deJorna while she was working in admissions at the University of Iowa College of Law in the late 1990s.
At the time, there was some pushback against affirmative action, particularly following Hopwood v. Texas, a 1996 United States appeals court decision that held that the University of Texas School of Law could not use race as a factor when measuring applicants.
"At the height of affirmative action, law schools were thinking about becoming more diverse. Clearly there was pushback against that, and still is today," says deJorna, who is currently deputy for legal education at the Law School Admission Council.
DeJorna, who, at that time,chaired the LSAC's volunteer minority affairs committee, wanted to come up with a way to boost minority enrollment in law schools—one that avoided students having to "check a box on race," she says. That way, they could avoid the ramifications set by the Hopwood case.
It wasn't difficult to see that there weren't many Black applicants at Iowa, deJorna adds. And so, "We wanted students in the sophomore year (of college) to begin thinking about the [Law School Admission Test], and courses that might enhance their critical thinking skills," deJorna says. To address inequities in their background, "We really wanted to introduce students of color to a graduate and professional-level education."
She brought her idea to the LSAC board, which took interest.
"It was a realization that we needed to go back further in the educational experience, because many of the candidates were disadvantaged from day one," says Kent Lollis, who headed the LSAC's initial effort to institute the program. "The earlier the pipeline started, the better."
Normally pushing such an ambitious program might be difficult, no matter which agency attempted it. But Lollis notes the push for PLUS had a big advantage: The year it was proposed, there had been a big drop in admissions at law schools nationwide.
"Many of the board members were admissions directors, and the bottom fell out of the application process. It was a significant drop," says Lollis, who was an admissions director at the time. "That was when the board unanimously voted in favor of the PLUS program."
They chose two schools to take on the experiment, each getting $100,000 a year for at least three years.
Chicago-Kent was one of them.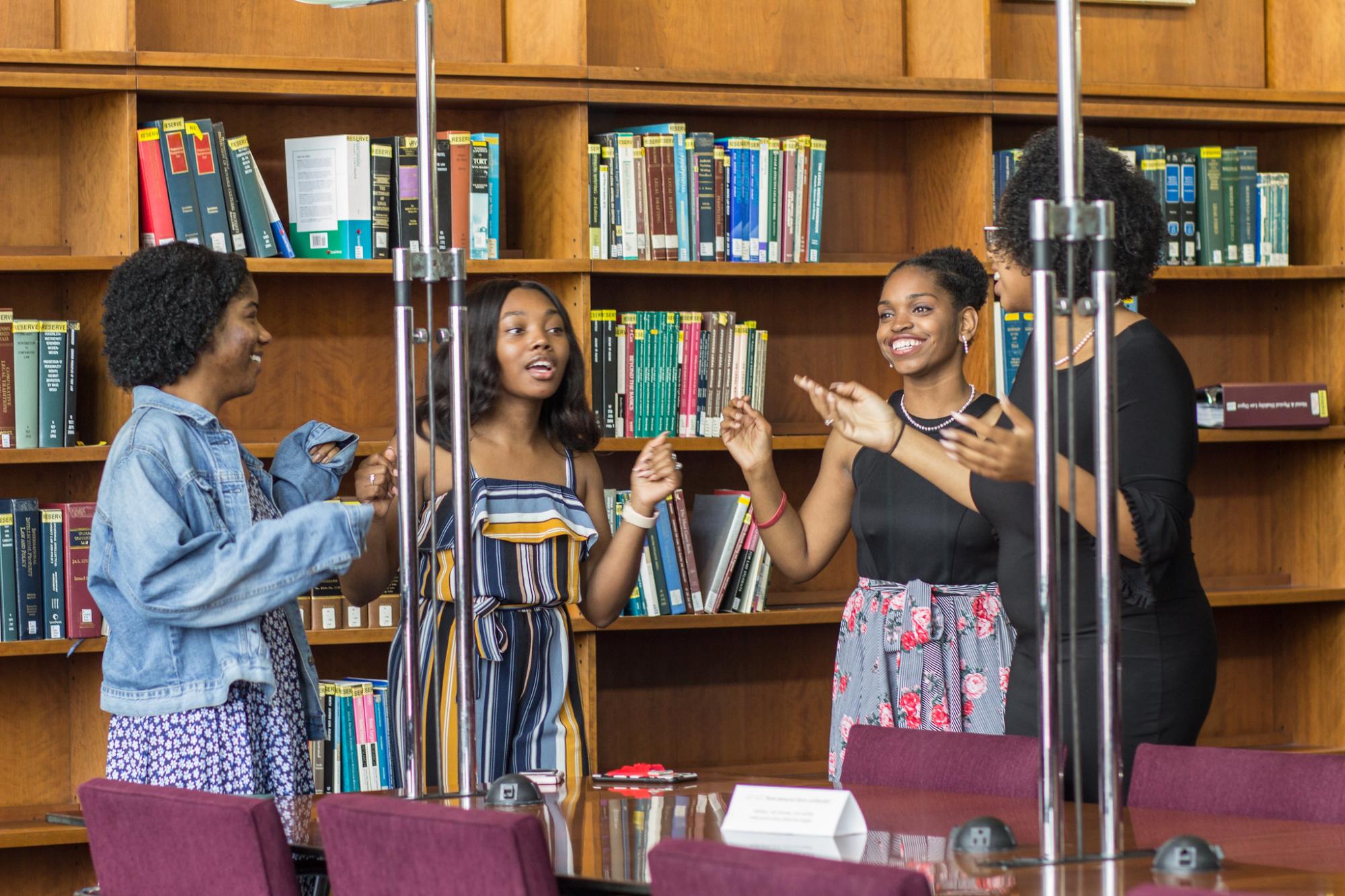 Creating a Space
"We made a space," says Francine Soliunas, who took over the fledgling program in 2003.
For the next decade or so as director, Soliunas worked hard to connect to students.
"These were young people making definitive decisions about their lives. Young and unexposed.  They were literally forced to confront some of their issues (from their backgrounds)," Soliunas says. "I said, 'You are all students of color, you will always be in the minority. And quite frankly, you will be in the minority in your profession. You better start by learning how to, if nothing else, get along with one another.'"
Says PLUS graduate McNeiley, "Just being around other diverse students made me feel really comfortable, and at home."
In a recent LSAC survey of roughly 200 PLUS students, more than 90 percent of the respondents—half of whom were African American and roughly 20 percent of whom were Latinx—said they were "comfortable being myself" in the program and "felt a sense of community" to a great or moderate extent.
The same survey determined that the students reported huge gains in knowledge about the law school environment, admission tests, career options, legal structures, and the legal profession in general.
Directors noticed, and encouraged, big bursts of self-confidence among students. But the other half of developing the program was, well, programming. Who would the students see, hear from, talk to, learn from…besides themselves? Professors, judges, and practitioners, many of them minorities and all of whom would enforce a singular idea: you could do this, if you work at it.
"One of my favorite memories was going to see (U.S. District Court) Judge Ann Claire Williams," says McNeiley, referring to the first judge of color to sit on the U.S. Court of Appeals for the Seventh Circuit. "We were in her chambers and she told us how important it was for diverse law students to keep going. To keep going."
"Professional identity doesn't start in law school, it starts before law school. You have to envision yourself in the profession," says Liz Bodamer, LSAC's DEI policy and research analyst
and senior program manager. She is also a 2008 Chicago-Kent PLUS program graduate, and also remembers visiting Judge Williams. "I had her sign my certificate," she laughs.
"You cannot overestimate the power of planting the idea in people's minds that this might be a career for you," says Kari Johnson, a Chicago-Kent professor who has been teaching a research and writing course within the PLUS program since 2002. "You build their confidence, and it comes to encompass their career in the law."
The LSAC deemed Chicago-Kent's program so successful that it offered a rare extension of its initial $100,000-a-year grant. Instead of three years, Chicago-Kent got enough money for six.
But the biggest challenge, Bodamer notes, is sustainability: what happens after those grants run out.
When Chicago-Kent's money ran out, then-Chicago-Kent Dean Hal Krent offered $5,000 in seed money, and Soliunas canvassed Chicago law firms to try to match it.
"I talked about the poor showing in terms of numbers of students of color in law schools, period. I talked about the discipline in the program, the leadership skills. All of these things were attractive to the firms," Soliunas says.
A couple of large firms put in a few thousand dollars, and others followed, enough to keep the program running.
Of the 35 or so schools that received PLUS grants from the LSAC, only five continued their programs once the grant funding ran out. Chicago-Kent is the oldest of them.
"It did accomplish what we wanted to accomplish: Minority enrollment went up when law school enrollment went down," Lollis says.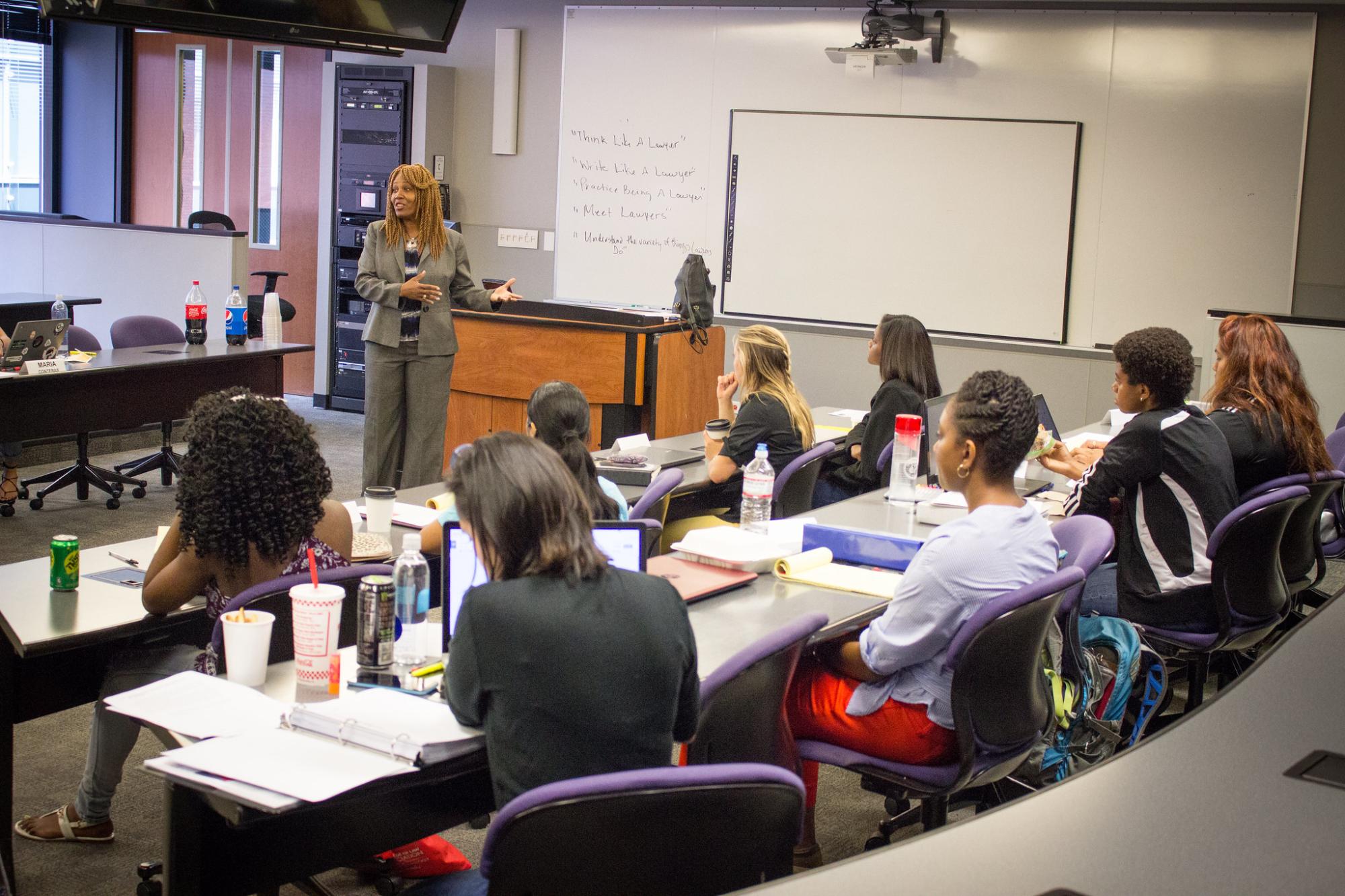 An Unfaltering Look Forward
Ross-Jackson, who took over the program from Soliunas in 2012, wishes she'd had something like the PLUS program when she was thinking about law school. It would have saved her years of self-doubt.
After growing up on Chicago's South Side, attending Chicago Public Schools, and attaining her undergraduate degree in biology from Hampton University, she worked in the Chicago Police Department's crime lab. There, during the times she was called to testify in court, she met plenty of attorneys—and she realized many of them weren't any smarter than she was.
"But I just didn't feel like I was ready yet," Ross-Jackson says. Rather than take the leap to law school, she got a master's degree first. She looks back on that decision now and shakes her head.
"I was intimidated about applying; I continued to stumble into different things," Ross-Jackson says. "When you don't have people in your family and in your community in these roles, even if you see somebody else in that role, they didn't come from your space. I didn't view myself as being a lawyer, didn't think I was prepared, but I was.
"And I don't want to see other people do that."
It turned out she was more than prepared: she graded onto the law review, graduated in the top 10 percent of her class, and landed a job at a large Chicago law firm.
Students repeatedly credit Ross-Jackson as a mentor: someone who tells them yes, they can. She sees herself as a coach, "a driver," as much as a nurturer.
Johnson, the PLUS instructor, credits Ross-Jackson and Soliunas for keeping the program running so long. "It's an administrative feat to pull off," she says.
Over time, Ross-Jackson has added more overview courses to the PLUS curriculum. The courses are about the entire law school experience, giving students a better taste of what they'll be in for. She asks for weekly reflections. And she follows up.
"It's not just a 'one and done.' These students stay connected with their cohort, and hopefully with me," she says.
Ross-Jackson laments that enrollment numbers still haven't moved enough for her liking; in the end, the legal profession is still 86 percent non-Hispanic white, according to the American Bar Association's 2020 demographic report.
"The last year and a half, if it's taught us nothing else, it has shown us that there are still so many inequities impacting communities of color that result from system barriers that were created by the law. Who better to understand the impact and advocate for change than people from these communities, who are still missing?" she asks.
For those who wish to help Chicago-Kent's PLUS program continue, follow this link, and specify "PLUS program" as the designated recipient.