Everyone Deserves Employment: Employment Law Student Earns 2023 Sandra P. Zemm Prize
Everyone Deserves Employment: Employment Law Student Earns 2023 Sandra P. Zemm Prize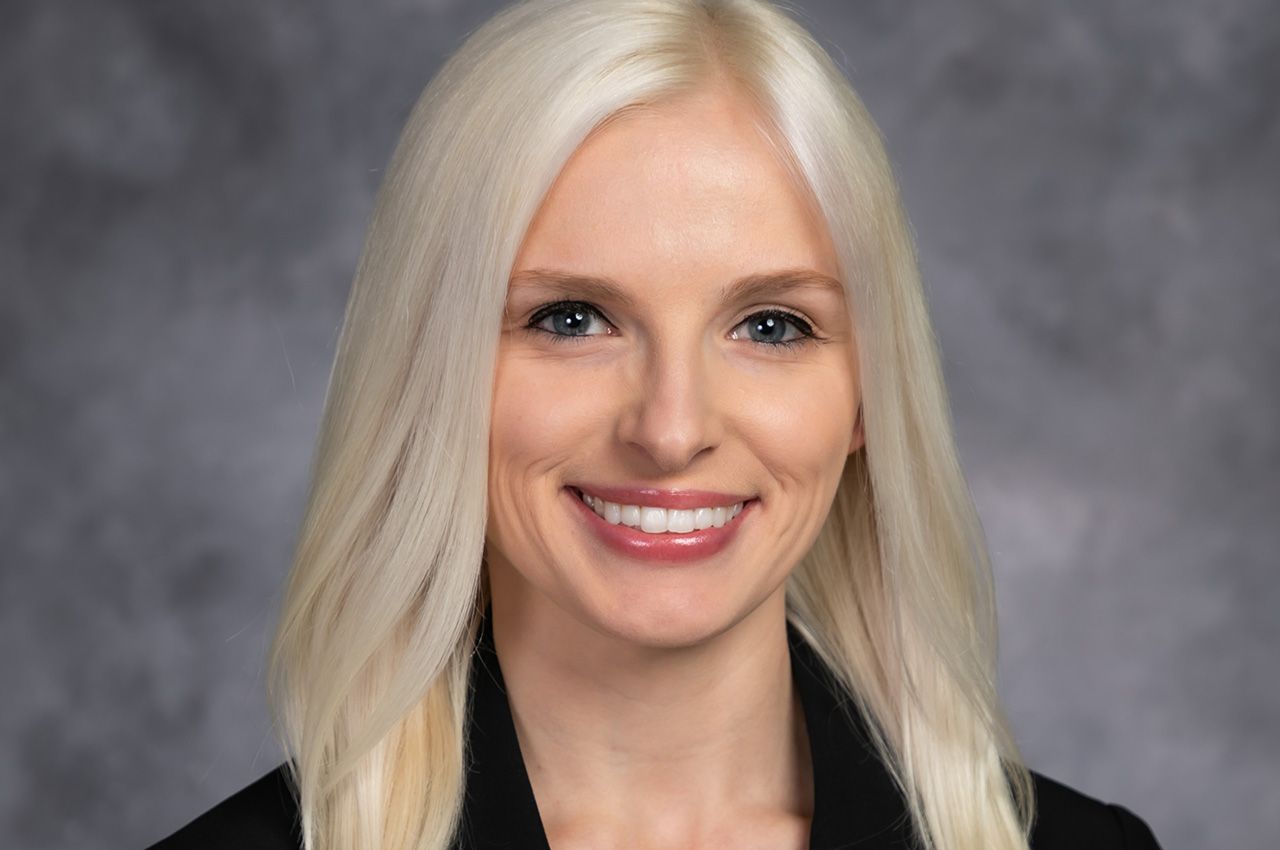 After spending her first year of law school at Chicago-Kent College of Law in the throes of the pandemic, Rebecca Chmielewski '23 couldn't wait to get back to in-person events.
"I'm a very extroverted person. I'll go up and talk to anyone," she says.
But she noticed that after a year of being shut in and attending all events virtually, some of her peers were struggling.
"I noticed that not everyone seemed as comfortable as I did," she says.
This was during her 2L year, when Chmielewski was secretary of Chicago-Kent's Labor and Employment Law Society (LELS). She used her position to launch a weekly newsletter inviting members to networking opportunities, community events, and also included job postings.
"Instead of joining a club and going to one meeting and maybe one networking event over the course of the semester, this newsletter was a way that people felt they were being kept aware of what was going on," she says.
This is just one example of the leadership that Chmielewski has shown during her time at Chicago-Kent, and is one of the reasons that she was chosen as the recipient of the 2023 Sandra P. Zemm Prize in Labor and Employment Law.
"I think employment law is so important because it affects every person who's employed," says Chmielewski. "Hopefully, people won't need an employment attorney, but most people end up at least needing a little bit of advice.
Chmielewski grew up in Troy, Michigan, where she still returns to give talks at her old high school.
"When you're in high school, you don't really know what grad school is about, so I answer their questions and share my journey," she says. "I always tell them that it's OK if they don't know what they want to do, or if they don't want to go to college."
While in high school, Chmielewski started her first job the moment she was allowed to under Michigan law, and she's been working ever since.
"I loved the feeling of independence," she says.
She was interested in the issues that employees face and decided to study human relations at Michigan State University. While there, she acted as a mentor in the Spartan Project Search program, which helps adults with intellectual and developmental disabilities gain job skills and transition to independent living.
"I really feel that everyone deserves to have employment, no matter what your intellectual disability, everyone should be able to have accommodations," she says. "People can probably do something, if you help them figure out a way."
While pursuing a labor and employment certificate at Chicago-Kent, Chmielewski completed two stints in the C-K Law Group's Plaintiff's Employment Law Clinic. Her 1L year was all virtual. When she returned to the clinic during her 3L year, she acted as supervisor.
In the 2022–23 academic year, she was also president of LELS, a position she used to further expand the club's offerings. She began a weekly coffee networking meetup and launched even more career building events.
Chmielewski is set to join The Prinz Law Firm, an employment firm based in Chicago, where she's been clerking since January 2022.
The Sandra P. Zemm Prize, which includes a $2,000 award, is given annually to a third- or fourth-year student in Chicago-Kent's J.D. Certificate in Labor and Employment Law program. It was established in 2009 at Chicago-Kent by the law firm of Seyfarth Shaw LLP to honor the memory of Zemm, who died in September 2008. The award is given to individuals who exemplify the qualities that Zemm possessed: "a commitment to pursue a career in labor and employment law, a pioneer spirit and willingness to take the initiative whenever possible, and a gracious and generous attitude toward helping those in need," according to Seyfarth Shaw.
Zemm joined Seyfarth Shaw in 1975 as the first female associate in the Labor and Employment practice, and in 1982 became the firm's first female equity partner in labor and employment. Her practice concentrated on traditional labor matters, and on matters involving employment discrimination, wage-hour, and employment litigation. She negotiated collective bargaining and/or shutdown agreements with major labor unions and represented management in more than 200 hearings before arbitrators, the National Labor Relations Board, and various state labor agencies. In 2002 Zemm was elected to the American College of Labor and Employment Lawyers.
Photo: provided