Fighting for Hope: Nicole Jansma Named National Jurist's Law Student of the Year
Fighting for Hope: Nicole Jansma Named National Jurist's Law Student of the Year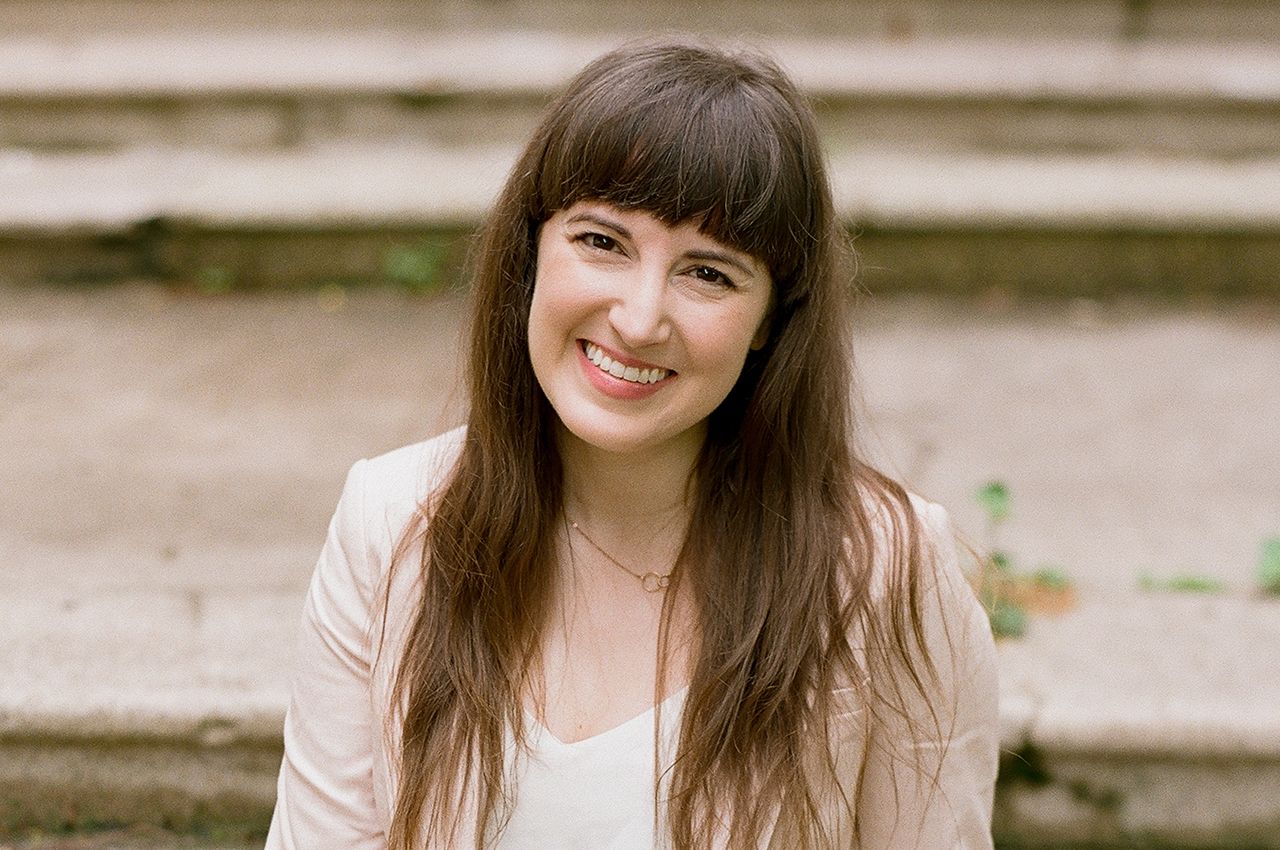 Nicole Jansma '23 came to Chicago-Kent College of Law with a goal.
"My goal is to work toward actual equality in the criminal justice system," she says. "On paper, we say that we value equal justice in this country, but it's far from that. You experience the criminal justice system very differently if you have money than if you don't."
Since enrolling at Chicago-Kent in 2020, Jansma has been laser-focused on becoming a public defender. At the time, she had already spent a decade working as a behavior analyst with students with developmental disabilities in Chicago.
"One of the unfortunate realities in a school system, especially ones where the bulk of our students come from communities of color, is there is an intersection between the families we serve and the criminal justice system," Jansma says.
She believes that as a public defender, she'll be able to intervene earlier in the timeline.
"Their freedom depends, literally, on the work that we do. That's always my motivation," she says.
For those reasons and many others, National Jurist Magazine named Jansma as a 2023 Law Student of the Year. Every year, the magazine selects law students from around the country who have made outstanding contributions to their schools and communities in the past year.
While pursuing her concentration in public interest law, Jansma secured competitive internships in public defenders offices across the country—first with the Federal Defender Services of Wisconsin in Milwaukee and then with the Illinois Office of the State Appellate Defender, the Federal Defender for the Northern District of Illinois in Chicago, and the Public Defender Service for the District of Columbia. Her work was funded by the John Paul Stevens Public Interest Fellowship.
Jansma was the 2022 president of the Kent Justice Foundation, a Chicago-Kent student organization dedicated to increasing student awareness of public interest law issues and opportunities. She was also honored during the college's 2021 Public Interest Awards for completing at least 50 hours of service, primarily with the John Howard Association, an Illinois-based nonprofit prison watchdog group. Additionally, she serves as vice president of the Moot Court Honors Society and as a notes and comments editor for the Chicago-Kent Law Review. She also serves on the National Advisory Committee for Equal Justice Works, a highly regarded Washington, D.C.-based nonprofit that coordinates funding for public interest fellowships and is the country's largest facilitator of opportunities in public interest law.
In her work, Jansma spends a lot of time interacting with people who need a lawyer but can't afford one.
"They realize that the system is stacked against them. They know that the odds really are not in their favor. There is this sense of hopelessness," she says. "In a system that devalues and dehumanizes them every step of the way, it's important to offer a little bit of hope and encouragement and, most of all, to treat them with dignity and respect."
She says it's an uphill battle and arguments are often a longshot, but she does it anyway.
"You have to have a stubborn belief that your argument is the right one," she says. "You're fighting for the individual, but you're also playing the long-game trying to push those larger systemic changes."
After graduation, Jansma will complete a two-year stint as a staff law clerk with the United States Seventh Circuit Court of Appeals.
Photo: Nicole Jansma [Provided]