Formal Dedication Ceremony Announced for Conviser Law Center
Professor Richard J. Conviser recognized for lifelong service to school and legal community
Formal Dedication Ceremony Announced for Conviser Law Center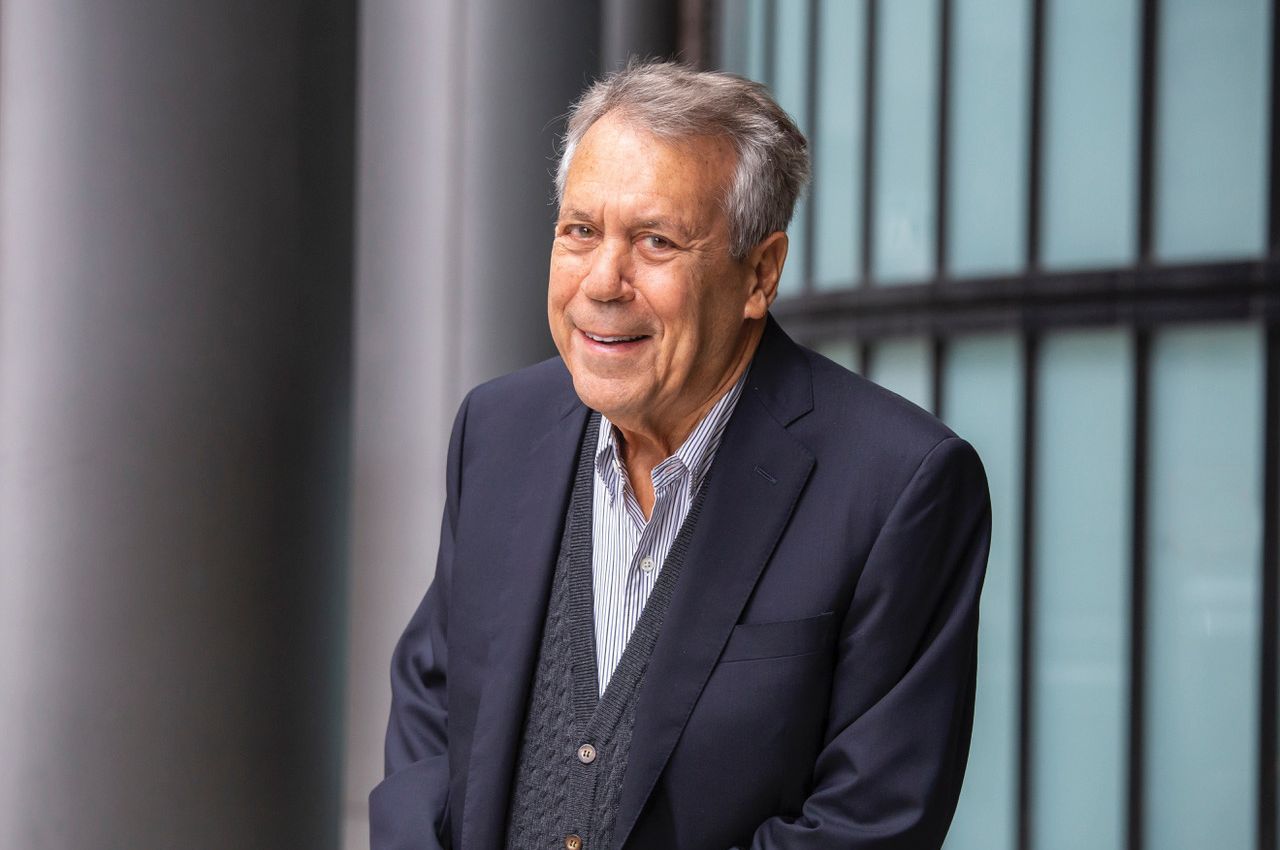 Chicago-Kent College of Law will hold an official dedication ceremony in late September for the renaming of its downtown Chicago campus building to the Conviser Law Center.
The official dedication ceremony, which takes place from 4–5 p.m. on Thursday, September 29, in the lobby of the center, located at 565 West Adams Street, recognizes Professor Richard J. Conviser's lifelong service to the school and its legal community. Those wishing to attend the event can now make a reservation.
Conviser, whose lifetime donations have surpassed $12 million, is a co-founder of BARBRI, the world's largest bar exam preparation course, and is also a longtime professor of law at Chicago-Kent. He is the largest donor to the law school.
"Chicago-Kent is a leader in innovation," Conviser said when the building's renaming was originally announced in February 2020; the dedication ceremony was later delayed by the COVID-19 pandemic. "The school's forward-thinking approach to providing a quality legal education that prepares students to practice law in this rapidly changing legal industry is truly outstanding among its peers."
"We are grateful to our friend and dear colleague, Richard Conviser, for his generous gift to the law school," Chicago-Kent Dean Anita K. Krug said when the renaming was announced. "Over the course of his career, Richard has contributed to the legal industry as a scholar, businessman, and educator who has impacted thousands of students at Chicago-Kent and more than a million through BARBRI. We are honored to publicly acknowledge his long friendship with us by adding his name to our building."
Since its founding, BARBRI has helped nearly 1.5 million lawyers around the world pass a United States bar exam. Conviser was in his mid-20s when he started the small bar exam review as an associate at Baker McKenzie. 
After law school, Conviser was awarded a Ford Foundation grant that took him to Germany where he was associated with the Institute for Private International and Comparative Law, one of Europe's top international law institutions. While he was at Baker McKenzie, the governor of Illinois appointed him to establish the state's first foreign operation. He served as deputy European director of this office in Brussels.
Conviser received his bachelor's and law degrees from the University of California, Berkeley, where he served on the Law Review. He also holds a doctor of law from the University of Cologne in Germany.
Conviser teaches courses in antitrust, corporations, business associations, and conflicts of laws at Chicago-Kent; his classes are regularly filled with more than 90 students. Each semester Conviser and the Student Bar Association host the Conviser Bash, a party that draws more than 500 attendees.
Conviser's gift will be used to further develop the reputation of the law school, which is the second-oldest law school in Chicago and is recognized nationally for its highly ranked programs and experiential learning opportunities.
 "Richard Conviser has been a mentor and friend for more than 40 years," Michael P. Galvin '78, chairman of Illinois Tech's Board of Trustees, said when the renaming was announced. "His commitment to building Chicago-Kent into a top-tier law school is tremendous, and the impact of his gift will be felt by students for generations to come."