Humans Doing Human Things: Grace Quigley '24 Wins Mary Rose Strubbe Writing Prize
Humans Doing Human Things: Grace Quigley '24 Wins Mary Rose Strubbe Writing Prize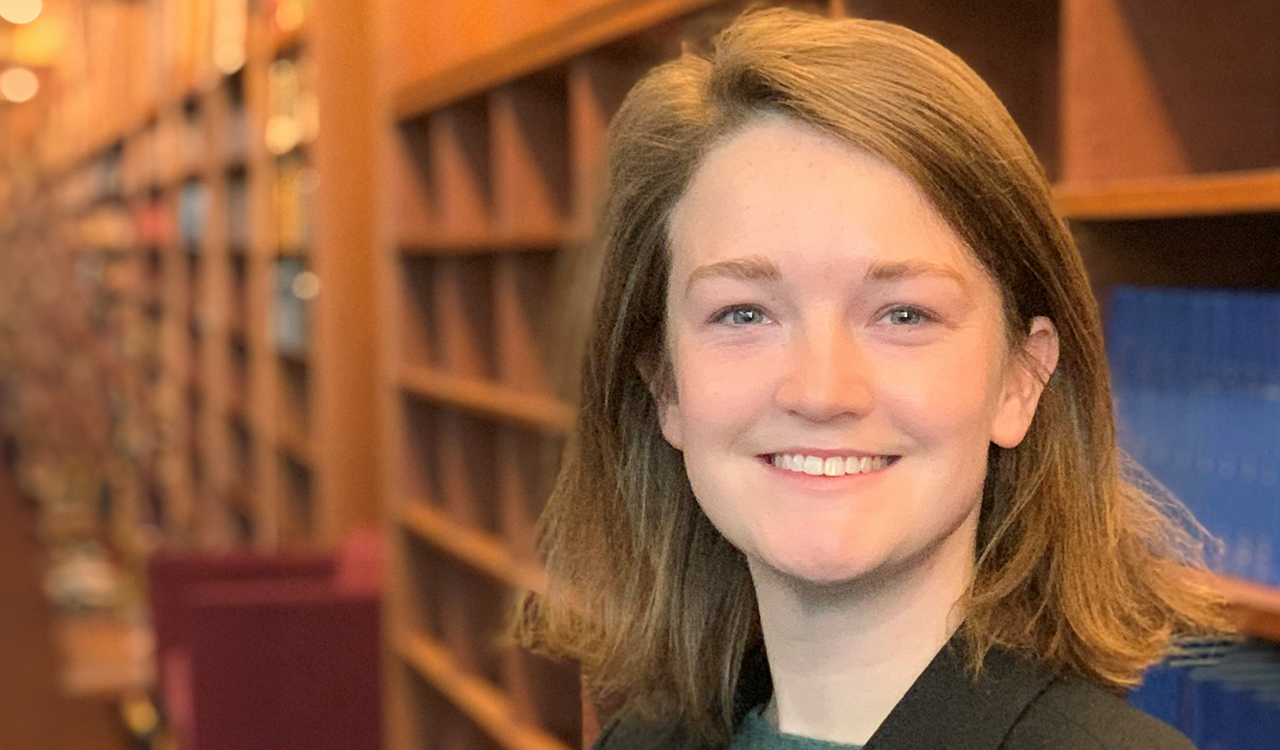 "Ideally, we want humans to be able to do the human things and machines to do the machine things," says Grace Quigley '24. "But automating management can accelerate the process of treating people like cogs."
Quigley is the winner of the 2023 Mary Rose Strubbe Writing Prize for her paper titled "'I Want to Talk to the Manager': Labor Law in the Automated Workplace." The paper examines how to regulate the usage of computer-driven decision making in the workplace, particularly when computers are used to managed people.
"Having a computerized or automated workplace has the chance to be really good," says Quigley. "It's a great opportunity for someone who wants predictability, or someone who wants to enjoy the creative and invigorating aspects of their work, but then they don't want to deal with the drudgery."
However, this is not always the way that the tools are used.
During the course of her research, Quigley found that automated management of workers can be a slippery slope without proper safeguards.
"What we're seeing with automated management is a sort of squeezing of workers, where workers are given just one tiny little task to complete for a few cents," she says. "And it's mostly training a machine. But you start to treat humans themselves like machines in that regard."
While completing her research, Quigley found that the topic is of interest to many scholars, but that the law is not changing at a pace to keep up with the introduction of new technologies in the workplace.
"It was very refreshing to see a lot of different areas of scholarship thinking, 'How do we deal with this? This changes things. This affects the way that we look at each other,'" she says, "But the legislation protecting workers' rights and around unions and collective bargaining, those laws haven't changed for a while."  
Her paper proposes a schema to capture automated management into existing legal structures.
Even if the law hasn't kept up, Quigley says that the issue of automated workplaces is too important to ignore. It's a matter of social justice.
"It's mostly human dignity at stake. People's jobs are the way that they interact with society, so if you're treated badly at work, it will affect the way that you see yourself in society, communities, and civic spaces," she says, "so when I talk about work as a matter of social justice, I just think that it's a huge piece of people's lives."
The Mary Rose Strubbe Prize is awarded annually for the best piece of legal writing in labor and employment law by a Chicago-Kent College of Law student. Strubbe graduated with honors from Chicago-Kent in 1981 and worked in private practice before returning to the college in 1994 to teach and direct the Legal Research and Writing Program. Following Strubbe's retirement in 2017, the Chicago Federation of Labor, faculty, and alumni joined together to establish the $5,000 prize.