A Message from Dean Anita K. Krug on Chicago-Kent's Commitment Against Racism and Hatred
A Message from Dean Anita K. Krug on Chicago-Kent's Commitment Against Racism and Hatred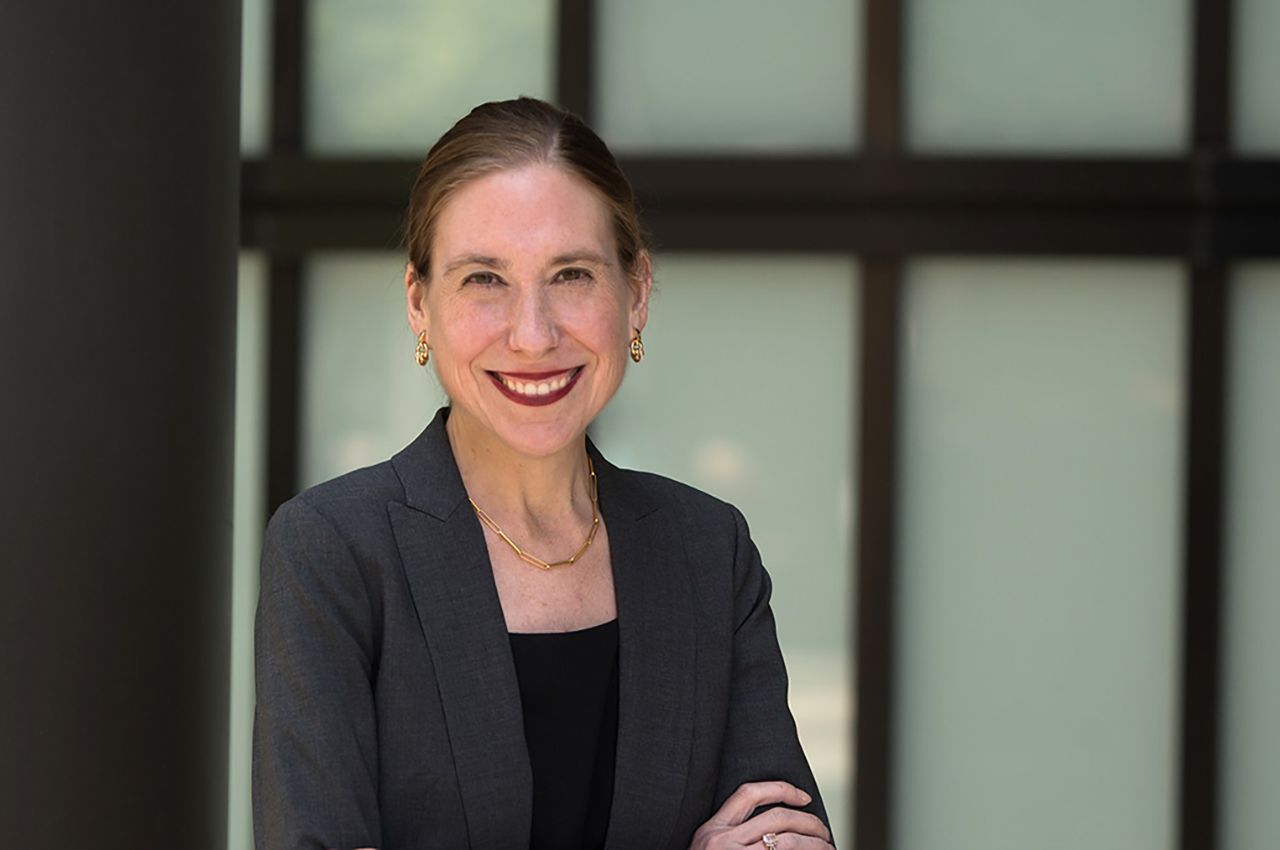 Dear Chicago-Kent Community,
The protests and rioting in Chicago and elsewhere over the past few days have forced everyone to confront the tragic death of George Floyd at the hands of police.  However, I am all too aware that so many within and outside our community - including many of you - must confront the anguish of this event and the fear it evokes every day.  For as tragic and as disturbing as Mr. Floyd's murder is, it is just the latest episode of brutality, whether at the hands of law enforcement or others, against people of color - black and African-American communities, in particular - in this country.  Mr. Floyd's name has the most recent date next to it, but at least three other names were added to the list in the past 10 weeks alone.  And they are just the tip of an ever-growing iceberg that includes such now-familiar names as Antwon Rose Jr., Freddie Gray, Philando Castile, Walter Scott, Laquan McDonald, Tamir Rice, Michael Brown, Trayvon Martin, and on and on.  
I hope that there is never any doubt that Chicago-Kent stands united with all members of our black and African-American community:  United in disgust about the horrific treatment of black and African-American communities at the hands of racist officials and other individuals; in outrage that, after years and years, so little has been done to change the pattern of racism and violence against these communities; in grief for the loved ones of those who have died from it and for others who have endured it and the lingering pain it causes; and in regret and frustration that the anger that recurrent episodes of racism and hatred trigger is sometimes expressed in destructive ways when more peaceful means are perceived not to be effective.
At this challenging and heartbreaking time, I reaffirm this school's ongoing and strong commitment against racism and hatred and our ongoing and strong commitment to building a more inclusive, equitable, and diverse world.  There is clearly much work to be done.  As members of the Chicago-Kent community, we all have a part in - and responsibility for - this work, and I hope we will join together (to borrow an oft-used phrase of a mentor) in putting our shoulders to that boulder.
Finally, please know that Assistant Deans Steve Sowle and Marsha Ross-Jackson, Jenna Abhijeet, and I are available to help you in any way we can.  Please do not hesitate to reach out to any of us.  In addition, please feel free to reach out to Skylight Counseling Center, which offers free services for IIT students.  Appointments may be made by emailing IIT@Skylightcounselingcenter.com or by calling 847-529-8300 x0.  For faculty and staff who might need counseling services, IIT's Employee Assistance Program is available to help.
Take good care.
Dean Krug