Palmer Prize Winner's Book Explores Debate Between Liberty and "Necessity" Amid National Emergencies
Palmer Prize Winner's Book Explores Debate Between Liberty and "Necessity" Amid National Emergencies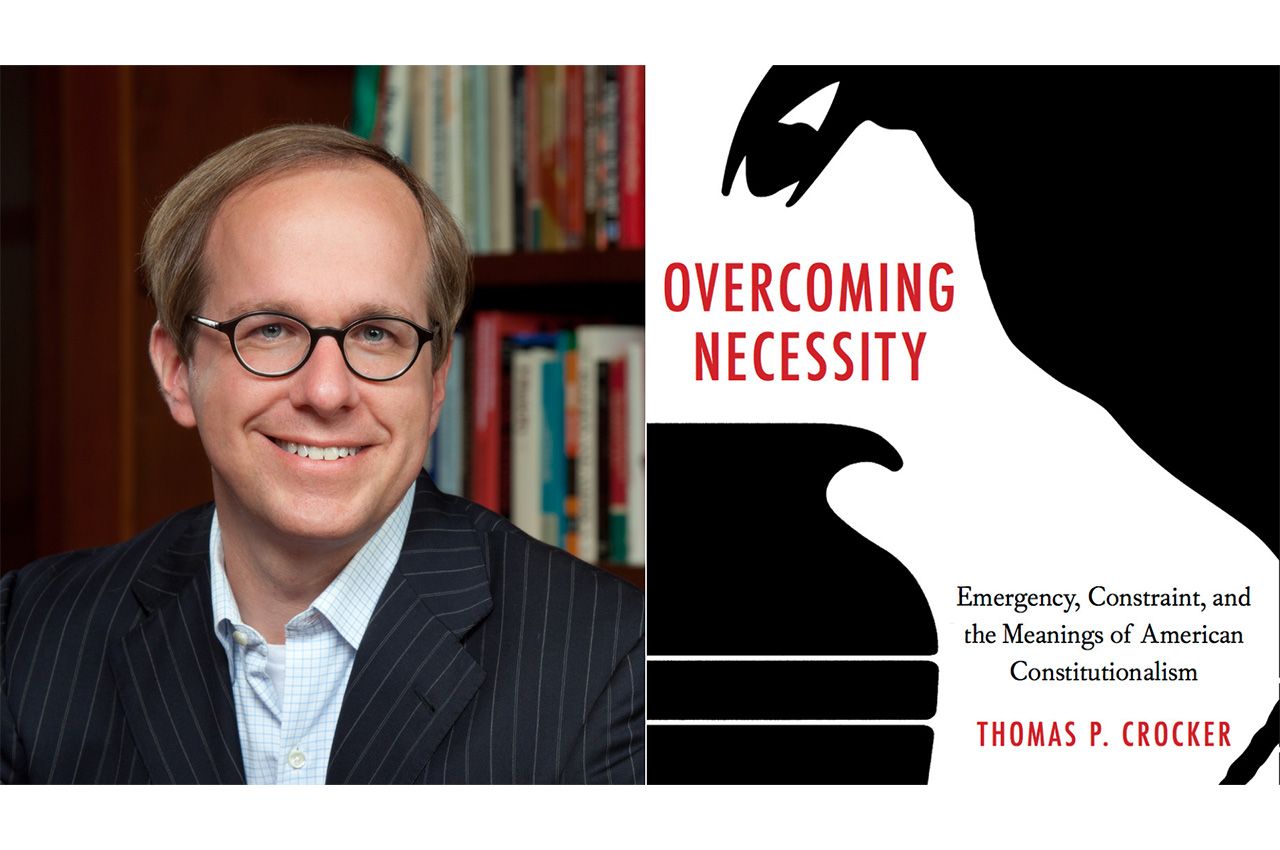 Following a national emergency, there is frequently a test of the United States Constitution. And when that test comes from the country's president, either through executive orders or raw rhetoric, the conflict and consequence is often greater.
Thomas Crocker, whose book, Overcoming Necessity: Emergency, Constraint, and the Meanings of American Constitutionalism, won the 2020 Chicago-Kent College of Law Roy C. Palmer Civil Liberties Prize, seeks to not only explore that conflict, but to prepare citizens who might participate in it—particularly when discussions are weighted with presidential talk of "necessity."
"This book's central claim is that the meanings of American constitutionalism depend on a continuing process of overcoming necessity. But far from seeking to overcome necessity, in both historical precedent and current practice, executive officials often seek to harness its power," Crocker writes.
The college's 2020 prize committee notes that Crocker's book "grapples with one of the most important and difficult issues in American constitutional law and theory," and not only gives a thorough account of the U.S. Supreme Court's jurisprudence in the area, but "forcefully argues that such measures must be constrained by values and principles that reflect our national identity, character, and commitment to a liberal democratic constitutional order based on reflection and choice."
Crocker, the N. Heyward Clarkson Jr. Professor at the University of South Carolina School of Law, says that he wanted to write the book after seeing reactions across the country to the September 11, 2001, terrorist attacks.
"The impetus was to reflect on the post-9/11 resurgence of a desire to 'get the bad guys,' so to speak—which is entirely within the purview of government—and the conflict generated between that goal and the desire to preserve civil liberties," Crocker says.
Crocker says by exploring those tensions, and grounding them with a look at similar tensions birthed by national emergencies throughout history, he hopes to prepare readers for even more dramatic conflicts in the future.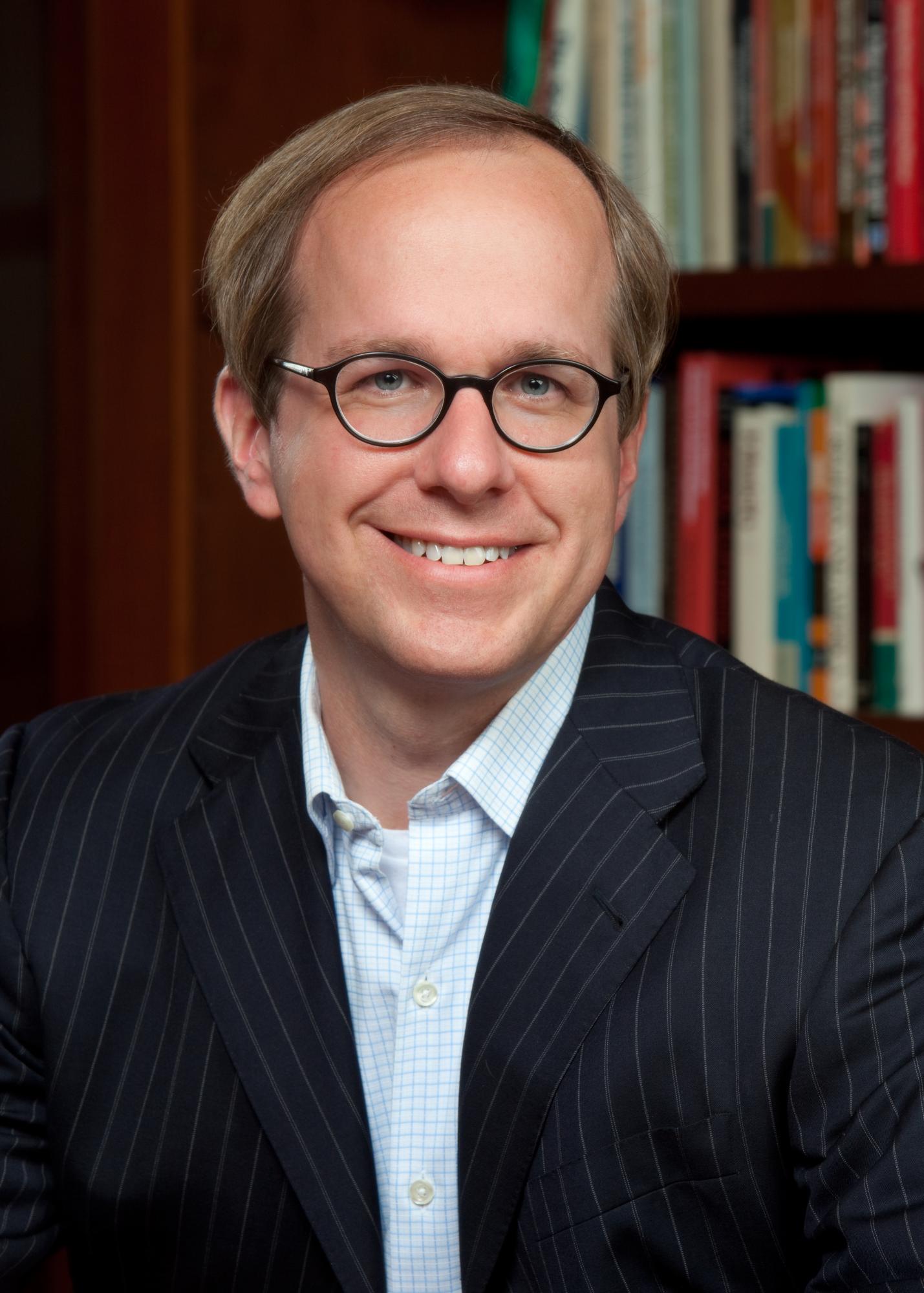 Crocker's book, which was published by Yale University Press in July 2020, starts out with a nightmare scenario in which a dirty bomb goes off outside Willis Tower in Chicago. The president empowers the U.S. attorney general with emergency powers, including examining all associations of those sharing national ties to terrorists, commandeering public lands and buildings, instating indefinite detention, and stripping those deemed to be "involved in a foreign terrorist organization" of their citizenship.
"This fiction might seem far-fetched, even outrageous, but we already have elements of this scenario in play today," Crocker says, noting President Donald Trump's executive order banning entry to the U.S. by individuals from seven majority-Muslim countries, and his rhetorical attack on the federal judiciary when its members first nullified the order.
"In light of this background, what can the American people expect from a President—the current or a subsequent one—if a future emergency of the scale imagined in these pages were to occur during his term? How can American constitutionalism's commitment to protecting fundamental rights and principles withstand a president who claims exclusive and unreviewable authority to do whatever he deems necessary to protect the nation?" Crocker asks in the book.
Trump was not alone, Crocker notes. President Barack Obama claimed "an unreviewable authority" to target U.S. persons abroad for lethal aerial attacks, and President Abraham Lincoln suspended habeas corpus to preserve the Union.
"Americans take pride in their constitutional form, except when it interferes with function.…What role are we willing to allow necessity to play in justifying national policy?" Crocker writes, noting the consent of the people is always a factor in legitimizing such executive orders: "A community is accountable for the character of its choices. Thus, constitutional equilibrium is always fragile."
And simply pointing out that something is unconstitutional is rarely enough during the heightened tensions of a national emergency, Crocker notes.
"Justifications that a counterterrorism policy is not legally proscribed on some possible reading of a legal constraint are insufficient," he writes. "Rather, such justifications [should] involve core questions about identity, character, and the meanings of American constitutionalism that make self-government possible."
While writing the book, Crocker drew upon both his law degree and his doctorate in philosophy to focus on the concepts of debate and discourse in addition to any constitutional ramifications.
"Philosophically, I think about the nature of identity, in which the actions we take, and the ideas we have, tell us a lot about who we are as an American people," Crocker says.
When asked about the current political climate and how he believes such debates might play out, Crocker replies, "I'm very worried, both about the ability of a president that has the instincts to not follow the rule of law, and also about polarization."
"We all love liberty, we all think the Constitution is a wonderful document we should abide by," he adds. "It's my hope that the common commitment we have to live under constitutional governance is much stronger and deeper than any policy disagreements we have."
The Palmer Prize was established in spring 2007 by Roy C. Palmer '62 and his wife, Susan M. Palmer, to honor a work of scholarship exploring the tension between civil liberties and national security in contemporary American society.
The $10,000 prize is designed to encourage and reward public debate among scholars on current issues affecting the rights of individuals and the responsibilities of governments throughout the world.