Paper on Redlining of Chicago Neighborhoods Wins Chicago-Kent's Inaugural Racial Justice Writing Competition
Paper on Redlining of Chicago Neighborhoods Wins Chicago-Kent's Inaugural Racial Justice Writing Competition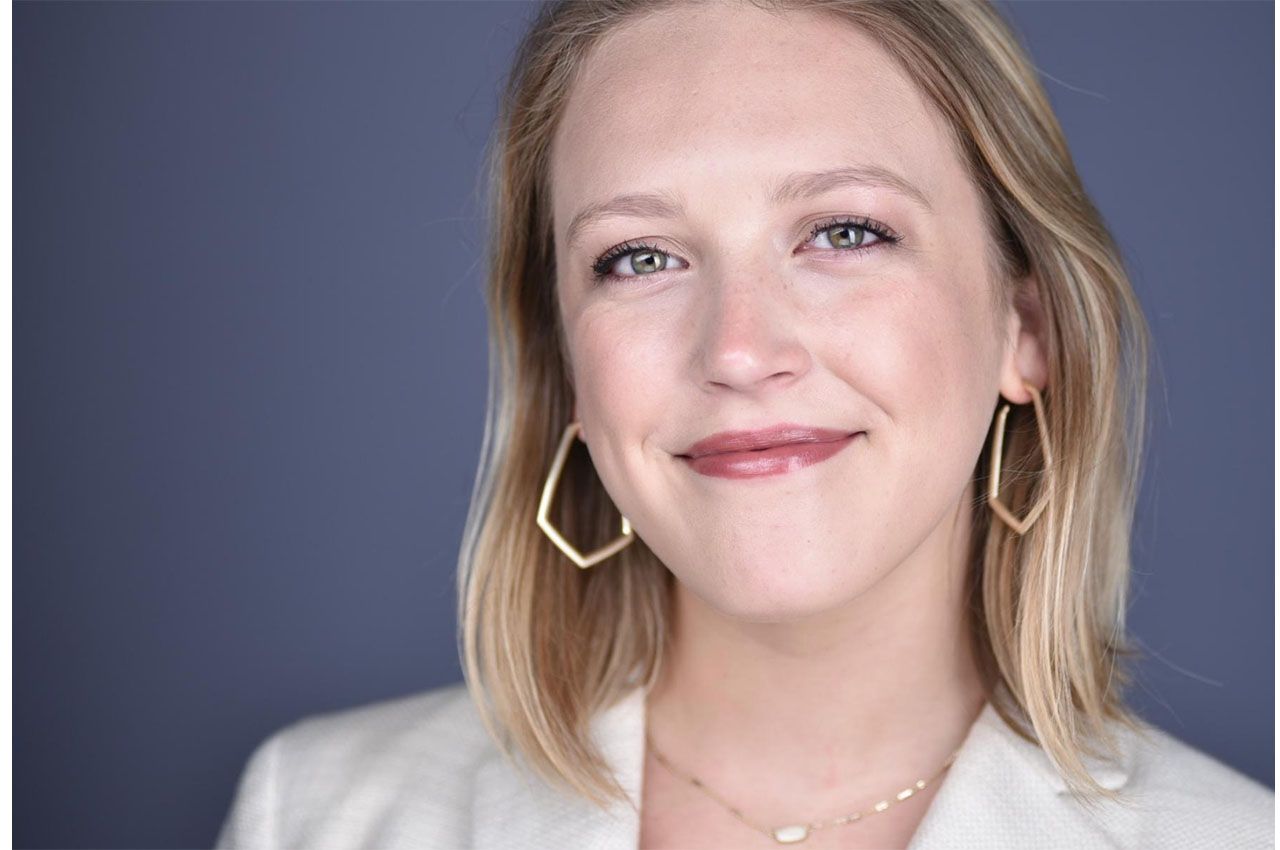 A paper exploring the lasting impact of federal redlining in Chicago neighborhoods, from before the Great Depression to today, has won Chicago-Kent College of Law's first-ever racial justice writing competition.
Chloe Bell '22 won the inaugural honor of the A More Perfect Union: A Racial Justice Writing Competition for her paper entitled "The Lasting Impact of Housing Discrimination on Industrial Development, Environmental Justice, and Land Use."
The paper concerns the lasting impact of redlining—discrimination, typically against specific racial or ethnic groups over a geographic area, that has been built into governmental policy and often has resulted in the systemic denial of services or detrimental development—dating back to the 1920s.
"Communities of color, specifically Black Americans, face environmental harms at a far greater rate than white communities," Bell writes. "To effect lasting change in environmental justice communities, legal advocates must recognize the intertwined nature of housing discrimination and environmental justice and address the issues accordingly."
The competition's judging panel told Bell that they were impressed with the breadth of her research, the quality of her writing, the connections she drew to the Chicago community, and the importance of the issue. The contest's submissions were anonymous to judges during the grading process.
Bell says her paper has been "years in the making;" she began her research during her undergraduate years while majoring in environmental studies at Illinois Wesleyan University.
There, she researched old federal Home Owners' Loan Corporation (HOLC) maps dating to the 1930s, showing Chicago neighborhoods that had been redlined after the Great Depression. The maps, which ostensibly signaled to mortgage lenders the areas of "risk," specifically mentioned race and ethnic identity, shading areas in red (the most "risky") where a population was minority-majority.
"They are difficult to read through. It was very jarring to read this government directive explicitly stating to not give these people homes, essentially because of their race," says Bell, who adds that it was particularly impactful for her given the fact that she'd worked for multiple federal agencies over the past several years. The HOLC was a government-sponsored entity created during the New Deal.
Bell took the specific areas that had been redlined by the HOLC and explored how such areas were targeted for land use that residents would see as detrimental, such as heavy industry and hazardous waste dumps.
She also explored how public housing developments, such as Chicago's Cabrini-Green Homes in the 1940s, were typically placed in the redlined areas. The impact of such housing location, she states, was to reinforce racial and economic boundaries by isolating residents from central business districts and wealthier public schools.
As for the impact of focusing industrial development in such areas, Bell explored the associated health impacts. She noted toxicology studies done on residents of Chicago's Altgeld Gardens Homes, a South Side residential public housing complex that was nicknamed the "toxic doughnut" because it was surrounded by the largest concentration of hazardous waste sites in the country.
Bell also explored a second "toxic doughnut" centering on Chicago's Little Village neighborhood, which was at one time predominantly white and wealthy, before a 1923 City of Chicago zoning ordinance designated its minority-dominated boundaries for manufacturing and industry. The minority neighborhoods thus were targeted with increased industrial development, pollution worsened, and as a result, the wealthy population of Little Village fled while the minority populations had little mobility. Little Village is now Chicago's third-largest industrial corridor, Bell notes; its asthma rates are among the highest in the city as well.
"The impacts of federal housing discrimination, redlining, and consistent disinvestment are still felt all throughout the minority communities of Chicago," Bell concludes. "Despite the city's vibrant grassroots environmental justice movement, the affected communities are still prevented from escaping this cycle."
In terms of solutions, Bell suggests that the City of Chicago update antiquated zoning laws "to include requirements for environmental justice screenings and policies [that] must consider the industrial pollution concentration near these communities." At the federal level, Bell says, the United States Environmental Protection Agency should "consult the community regarding greater environmental and social ills that may be addressed through ecosystem service-focused cleanups."
Born and raised in Channahon, Illinois, Bell received a bachelor's degree from Illinois Wesleyan in 2019 and enrolled at Chicago-Kent the following year. She received federal work-study grants to work at the Chicago mayor's office, the Illinois Pollution Control Board, and the U.S. EPA, both in its Chicago office as well as in Washington, D.C.
Originally intending to go to school for dance, Bell says she "fell in love" with environmental policy work while attending Illinois Wesleyan.
When writing her personal statement in her Chicago-Kent application, Bell talked about growing up next to the Dresden Generating Station and ExxonMobil Oil Refinery. She notes that her native zip code is home to a state park and numerous ecological habitats, but also to some of the largest air and water polluting facilities in the midwest.
"There's a lot of wildlife and a lot of industry. One summer our outdoor toys got covered in coal ash, and we had to throw them away," Bell says.
Bell notes that she didn't do much with the old HOLC maps during her undergraduate years, but the memory stuck with her. It was when she took a Chicago-Kent seminar on land use, equity, and sustainability, taught by Professor Stephanie Stern, that she incorporated the maps and what they meant into her existing paper.
"It came back to me and all kind of clicked," Bell says.
In addition to Bell's paper, Chicago-Kent student Anthony Hao '21 received an honorable mention in the competition for his submission, "Litigating Bivens Actions On Behalf of Asylum Seekers In Family Separation Context."
The A More Perfect Union competition, which began this year, comes with a $1,000 prize, which was supported by Chicago-Kent Board of Advisors member Kathleen McDonough Mundo '94. The award, open to any Chicago-Kent student, is meant to encourage and honor excellent student scholarship on racial justice. Jaylin D. McClinton '22 won a contest to name the prize.