Patent Scholar, Expert on Equity Issues, Hired to Join Chicago-Kent Faculty
Patent Scholar, Expert on Equity Issues, Hired to Join Chicago-Kent Faculty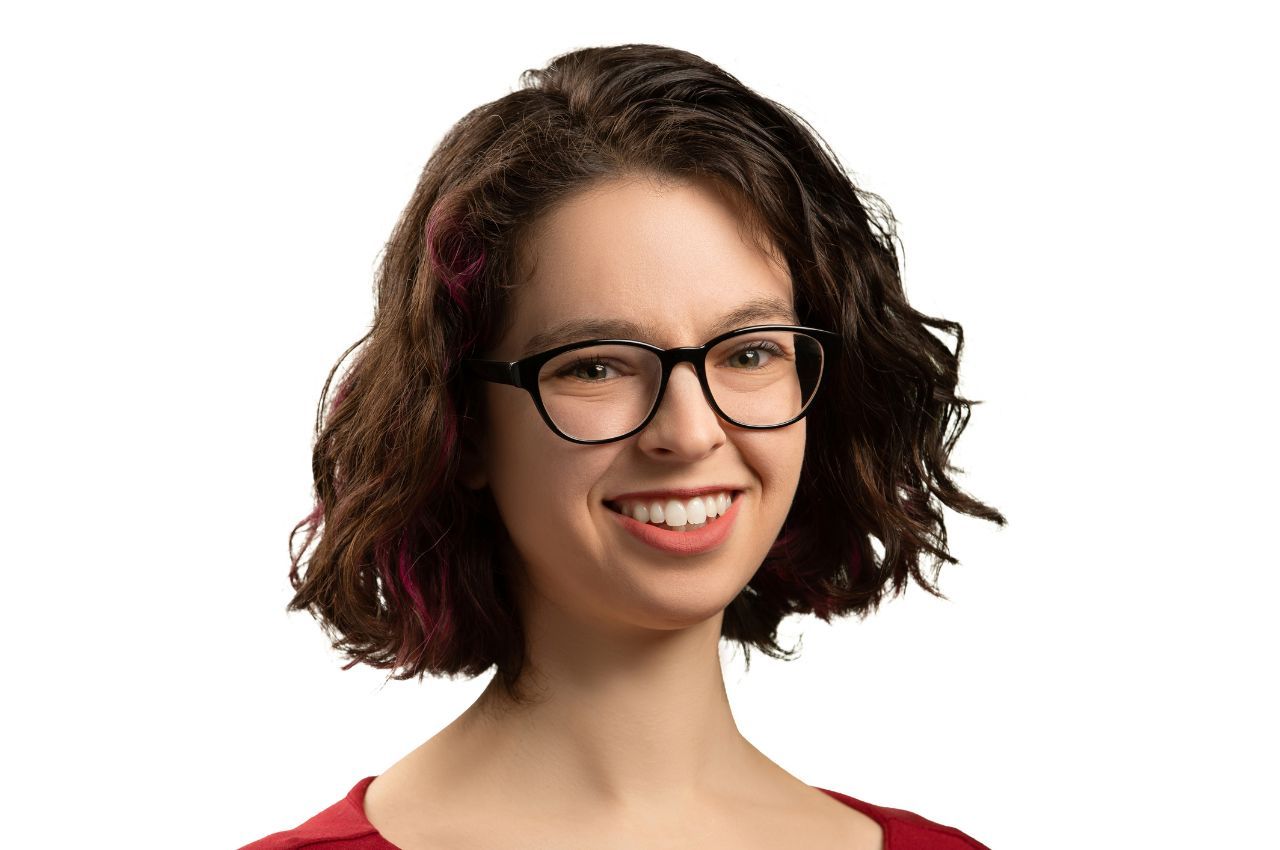 As a practicing patent attorney, Jordana Goodman began noticing a problem.
"I really liked practicing, because I went to law school so I could help people," she says. "But there are a lot of problems…. A lack of diverse client acquisition, high prices, lack of diversity of attorneys.
"I could either try to fix it in industry, or go to academia and at least teach my students how to be more equitable attorneys."
Goodman, an expert on gender and race equity issues in STEM fields whose research explores intellectual property ownership and diversity in terms of how attorneys are recognized for their work, will begin doing just that when she joins Chicago-Kent College of Law as an assistant professor in August 2023.
Goodman is more than an expert on equity: After passing the United States Patent and Trademark Office's patent bar, she worked as a patent prosecutor for six years, writing patent applications to develop portfolios for a variety of clients.
"There are very few people like that who teach in academia, and even fewer women," she says.
Goodman's recent research became focused on recognition in patent authorship while she was pursuing her chemical engineering master's degree at Worcester Polytechnic Institute and working in private practice.
"I was looking around me, at my clients, and I noticed the diversity among my clients was a lot worse than the diversity of my classmates," Goodman says.
So she decided to study the diversity, by gender and race, of those listed on university patents compared to the diversity of their overall faculty and graduate student body.
The result was her paper, "Sy-STEM-ic Bias: An Exploration of Race and Gender Representation on University Patents," published in 2022 in the Brooklyn Law Review.
"There was a large gap between the diversity in representation of the student body and the STEM professor's body, as well as inventors and those bodies," Goodman notes. "The gender gap (on patents) was striking because I'd go through 40 or 50 patents and not find a female inventor. The percent representation for Black and Hispanic inventors was in the single digits."
Her interest in the subject matter led to a second, more extensive review of diversity among patent attorneys that is slated to be published in the Yale Journal of Law & Technology.
For her paper titled "Ms. Attribution: How Authorship Credit Contributes to the Gender Gap,"  Goodman reviewed more than 200,000 patent applications nationwide.
She found that on those applications, "even if you took just the people who were actually working and their years of experience, and their subject matter that they were working on, women still signed far fewer applications than their counterparts."
She also found that, when patent forms allowed for more lines of attribution - like issue fee sheets - more women received recognition for their work.
As a result of the study, Goodman has met with representatives of the U.S. Patent and Trademark Office to discuss the possibility of increasing the number of signature lines on patent application forms submitted in conjunction with patent applications.
Why does this matter?
"I think everybody in some capacity really wants credit for the work they do. Kids really want their artwork on the refrigerator, you go to a play and you expect to have a playbill, or credits at the end of the movie. That's very common and it makes people feel valued," Goodman says.
And when it comes to legal fields, "sometimes you get credit and sometimes you don't. And it's really out of your hands if you're a junior [lawyer], especially an associate," she adds. "The problem is our biases will impact who gets credit earlier and more often."
That credit can have a cumulative and lasting impact on an attorney's career, Goodman notes.
"If you're transferring firms, and asked for a writing sample, if your name is on (a patent), you'll be seen as more senior," she says. "If you're getting a new client, they might ask why your name isn't on a previous work product, and they'll want to work with the person who is named.
"I think it's important to keep our biases in mind when giving credit," Goodman adds. "Diversity is so important for retaining people, for the credit gap, the pay gap, and it's really important to be able to pay people and treat them equitably."
Goodman's interest in patent law was sparked by her high school chemistry teacher, Michael Amendola, who told her that she should explore the field when she told him she wasn't sure how to combine her passions of science and law.. Later, while pursuing a chemistry degree from Brandeis University in Waltham, Massachusetts, that decision to pursue the law was affirmed.
"I worked in a lab, but I liked the writing side a lot more than the experiment side," Goodman says.
She received a J.D. from Boston University School of Law, and later returned to get a master's degree in chemical engineering from Worcester Polytechnic Institute.
During law school and in the years immediately after, Goodman worked for several intellectual property firms in the Boston area. She currently works as a lecturer at Boston University School of Law and an innovator in residence at the Massachusetts Institute of Technology.
Goodman discovered the joy of teaching in the years before law school, when she went to Ukraine to teach English to kindergarteners.
At Chicago-Kent, in addition to property and patent law, Goodman will teach a new course on diversity, equity, and inclusion in intellectual property.
In that course, she hopes to explore property and contracts through an anti-racist and anti-sexist lens by looking at who has access to the courts, as well as implicit biases that exist because of historical and systemic barriers.
Facial recognition, for instance, is not applied neutrally to people of all races and genders, Goodman says, adding that the underlying algorithms—and technologies using facial recognition can be developed with intrinsic biases.
"The problem is after (such algorithms) are programmed it's almost impossible to correct the bias and fix the code.…Students will identify an area of bias in technology and intellectual property that they want to fix. Hopefully they'll use the language of the course to learn how to advocate for that change."
In the end, Goodman again notes, she wants to make her students not just good attorneys, but equitable ones.
"How today's technology works, and technology of the past, is not neutral," Goodman says.