Rovner Appellate Advocacy Competition Winner Masters Both Sides of Gun Control Debate
Rovner Appellate Advocacy Competition Winner Masters Both Sides of Gun Control Debate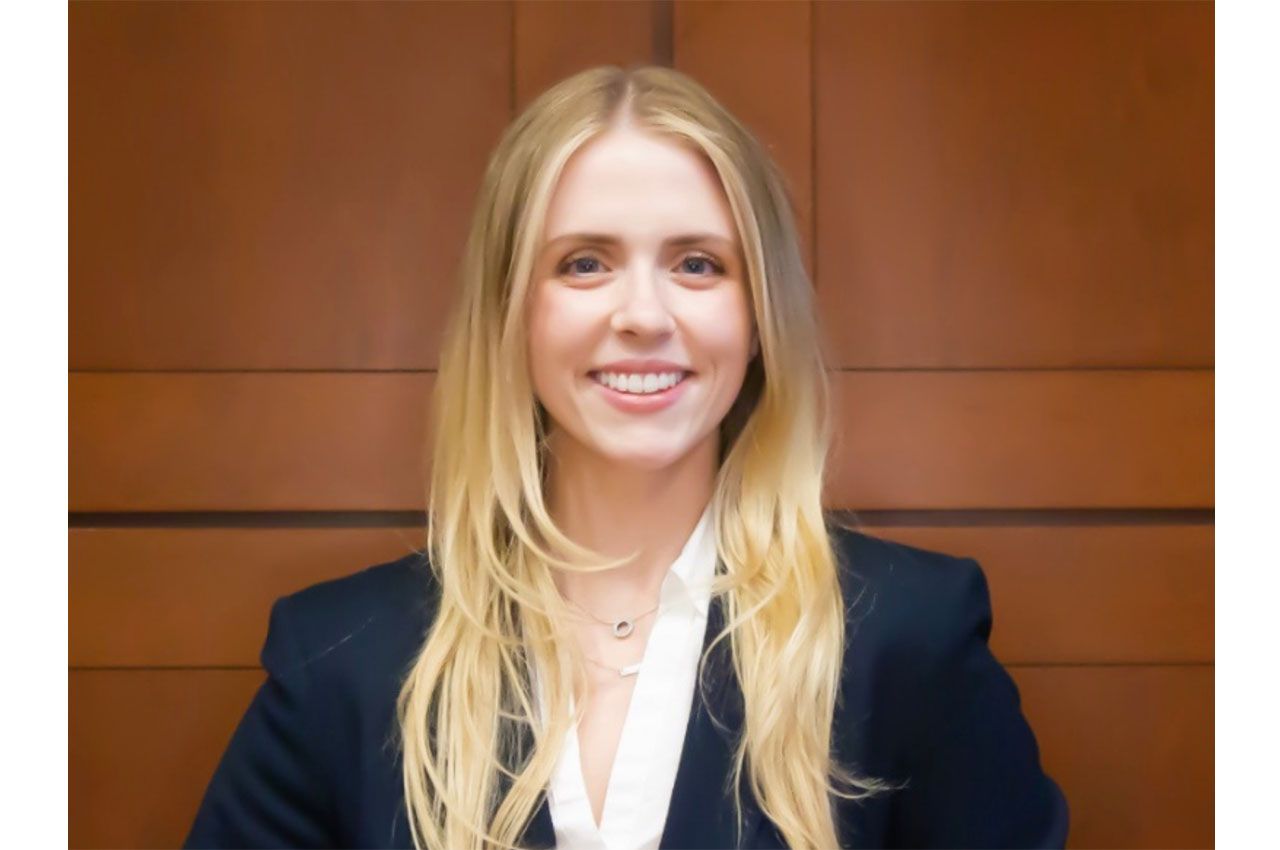 In her first law school competition, Kaitlyn Kloss '23 successfully argued her way past five opponents to win Chicago-Kent College of Law's 30th annual Ilana Diamond Rovner Appellate Advocacy Competition. 
"It's a huge honor to argue with such great advocates," says Kloss of the competition, which is sponsored by the law school's Moot Court Honor Society. "Everyone I argued with was absolutely amazing, and our coaches and teaching assistants prepared us very well. I'm honored to have made it this far."
"Our thirtieth Rovner Competition ended in a fantastic round between Kaitlyn Kloss and Elizabeth Horwitz, two extremely talented advocates," says Chicago-Kent Professor Cherish Keller, director of the Ilana Diamond Rovner Program in Appellate Advocacy. "All the hard work they—and their junior MCHS colleagues—put into preparing truly paid off. Hearty congratulations to Kaitlyn, and we're all looking forward to competing in teams in the spring."
The competition covered a current United States Supreme Court case, New York State Rifle & Pistol Association vs. Bruen, in which a pair of New York state residents, represented by the rifle association, sued the state to contest the state's denial of their applications for unrestricted "concealed carry" permits.
To apply for an unrestricted concealed carry permit in the state of New York, applicants must demonstrate "proper cause," which is not clearly defined in statute. Some precedents included ongoing exposure to danger or documented proof of threats to safety. 
Both the district and circuit courts had dismissed the complaint by citing a precedential New York case, Kachalsky v. County of Westchester, in which the court said New York had an interest in regulating handgun possession for public safety and crime prevention, and that the "proper cause" requirement was substantially related to achieving that interest. Thus, the requirement passed constitutional muster.
The competition's competitors had to argue both sides of the case during the preliminary round, and a single side during the following four rounds. Their brief was also measured during each round.
In Kloss's brief, which was crafted as part of her appellate advocacy course, she sided with the state, arguing that under the Kachalsky precedent, "proper cause" is a constitutional use of legislative power.
"History shows us that the legislature has always had the power to regulate gun use outside the home," Kloss argued.
But when arguing for the plaintiff, Kloss said the Second Amendment protects the right to bear arms in self-defense; the "proper cause" clause was thus unconstitutional because it required a need that distinguished applicants from the public at large. 
"You can't be a member of the general public and also be distinguishable from the general public," Kloss argued. "The 'proper cause' requirement acted as a ban on individual self-defense."
Kloss graduated from the University of Alabama with a bachelor's degree in political science. She's interned with the Rutherford County District Attorney's office in Tennessee, and was a law clerk at Deratany & Kosner in Chicago. She will soon be a summer associate with Swanson, Martin & Bell LLP in Chicago.
The competition's other awardees include Nicole Jansma '23, who received the Ralph L. Brill Award for Best Brief. The award is named after the late professor Ralph Brill, who founded the law school's legal research and writing program and its award-winning moot court program. Brill taught at Chicago-Kent from 1961 through late 2016.
Ryan Martin '23 won the Fay Clayton Award for Outstanding Oral Advocate. Clayton, who graduated with honors from Chicago-Kent in 1978, won a major case in the U.S. Supreme Court, National Organization for Women v. Scheidler, and was a founding shareholder of the Chicago law firm of Robinson Curley until she retired in 2016.
Lizzie Horwitz '23 received the Edmund G. Burke Award for Outstanding Oratory. Horwitz faced Kloss in the competition's final round.
The Rovner competition is named for Chicago-Kent graduate Ilana Diamond Rovner '66, the first woman to serve on the U.S. Court of Appeals for the Seventh Circuit. Rovner also sat as a panelist during the competition's final round, alongside Illinois Appellate Court Judge Mary L. Mikva and Judge Franklin U. Valderrama, of the U. S. District Court for the Northern District of Illinois.
Established in 1992, the Ilana Diamond Rovner Program in Appellate Advocacy provides training for students in Chicago-Kent's Moot Court Honor Society. Students in the program complete intensive coursework in appellate litigation, compete in the Ilana Diamond Rovner Competition, and then go on represent the law school in appellate advocacy tournaments throughout the U. S.