Student Who Turned Labor and Immigration Hardships into Strengths Receives National Fellowship
Student Who Turned Labor and Immigration Hardships into Strengths Receives National Fellowship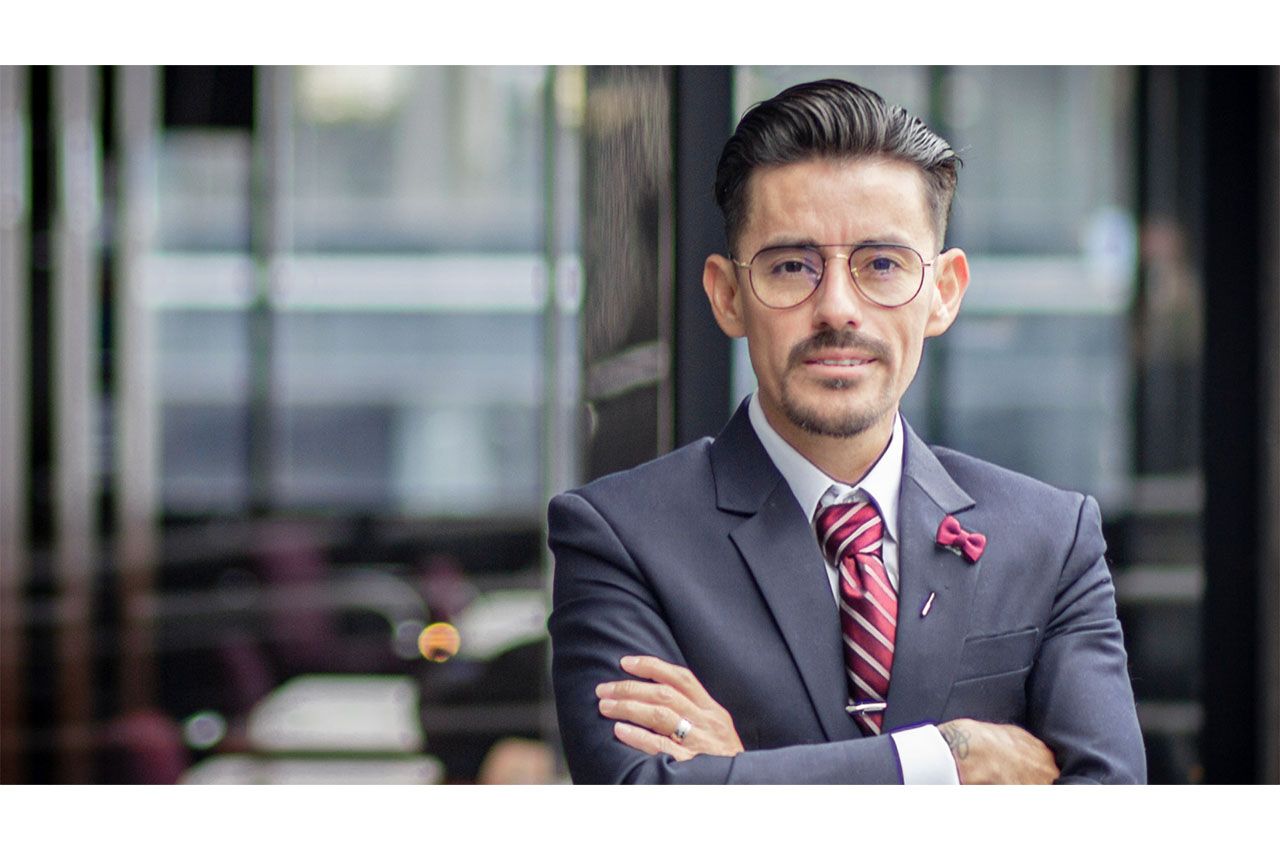 Enrique Espinoza was making a decent living but yearned for a purpose. He'd been working in the hospitality industry since he arrived in the United States in 2007 and made enough to support his family.
But what Espinoza experienced over those years—labor abuses, he says, where employees were often too afraid to speak out—made him want to explore the law.
"As a hospitality industry worker, I witnessed things that happened in the field that I felt needed to be addressed. I thought, 'Should I let this [job] go, put this at risk to pursue a career in law?'" Espinoza says. "We decided, my wife and I, that I should do it. Because it's something I'm passionate about."
Espinoza, who is slated to graduate from Chicago-Kent College of Law in December 2021, recently received a fellowship to explore both of his legal interests: labor and immigration law.
As a Peggy Browning Fund fellow, he's worked since June at the Chicago offices of the National Legal Advocacy Network (NLAN), a nonprofit advocate for low-wage workers' rights, helping clients who say they've been targeted by such things as age or sex discrimination or unfair overtime or wage practices.
Chris Williams, the NLAN's director of litigation, says Espinoza's work has been impressive since day one.
"We immediately gave Enrique a challenging research assignment on some obscure point involving expert discovery in class-action litigation, and he amazed us with his thorough and comprehensive results," says Williams. 
"More importantly, though, Enrique has shown a warmth and concern for the workers and his co-workers as well as an enthusiasm for the work," Williams adds. "His own experience in and knowledge of the restaurant industry has been a vital asset in our work."
And Espinoza sympathizes with his clients in another crucial area: Many, if not most of them, are immigrants.
"I am one of them. My language has improved little by little since I arrived here 14 years ago," Espinoza says. "There's one thing I can tell you: the [clients'] stories mirror my stories, and that makes the conversation easy to deal with."
Says Williams, "He has clearly worked hard to become a leader who fights for and with the community from which he and his family come."
While attending Chicago-Kent part-time since 2018, Espinoza has continued working as a banquet server at a hotel in downtown Chicago, a job he's held for the past decade.
And though he started studying labor law before the COVID-19 pandemic struck, working through the pandemic has solidified his passion for workers' rights. He watched other hotels, whose workers weren't unionized, fire their employees at COVID's peak, then rehire them with lower wages and lost seniority. A strike at his hotel had protected employees' rights to return to work, and strengthened their health insurance policies.
Now, with a labor shortage affecting the hotel, retail, and restaurant industries, Espinoza reflects on offered wage increases.
"Employees, through the pandemic, they've been able to recognize their value," Espinoza says.
Born and raised in Xalapa, Mexico, Espinoza was the first in his family to go to college, receiving a bachelor's degree in business administration from the Universidad Veracruzana.
He moved to Cancún, Mexico, and began working in the hotel industry, before moving to Chicago in 2007 to work at another hotel. He applied to Chicago-Kent because he'd heard good things about its immigration law clinic.
"It has not disappointed. It lived up to everything I heard about it," Espinoza says.
In addition to working and going to school, Espinoza has volunteered with several immigrant rights organizations, including the Instituto del Progreso Latino, the Illinois Coalition for Immigrant and Refugee Rights, and the National Immigrant Justice Center.
In 2019 Espinoza was one of 24 law students nationwide awarded fellowships by the American Arbitration Association to attend the association's diversity law student summit in New York. 
The Peggy Browning Fund is a Philadelphia-based nonprofit that awards fellowships to law students for work with labor unions, worker centers, and public interest groups focused on workers' rights and their well-being. The fund was established in memory of Margaret A. Browning, a prominent labor attorney and former member of the National Labor Relations Board.