Paper on Difficulties Suing Paramedics During COVID-19 Wins IICLE Writing Award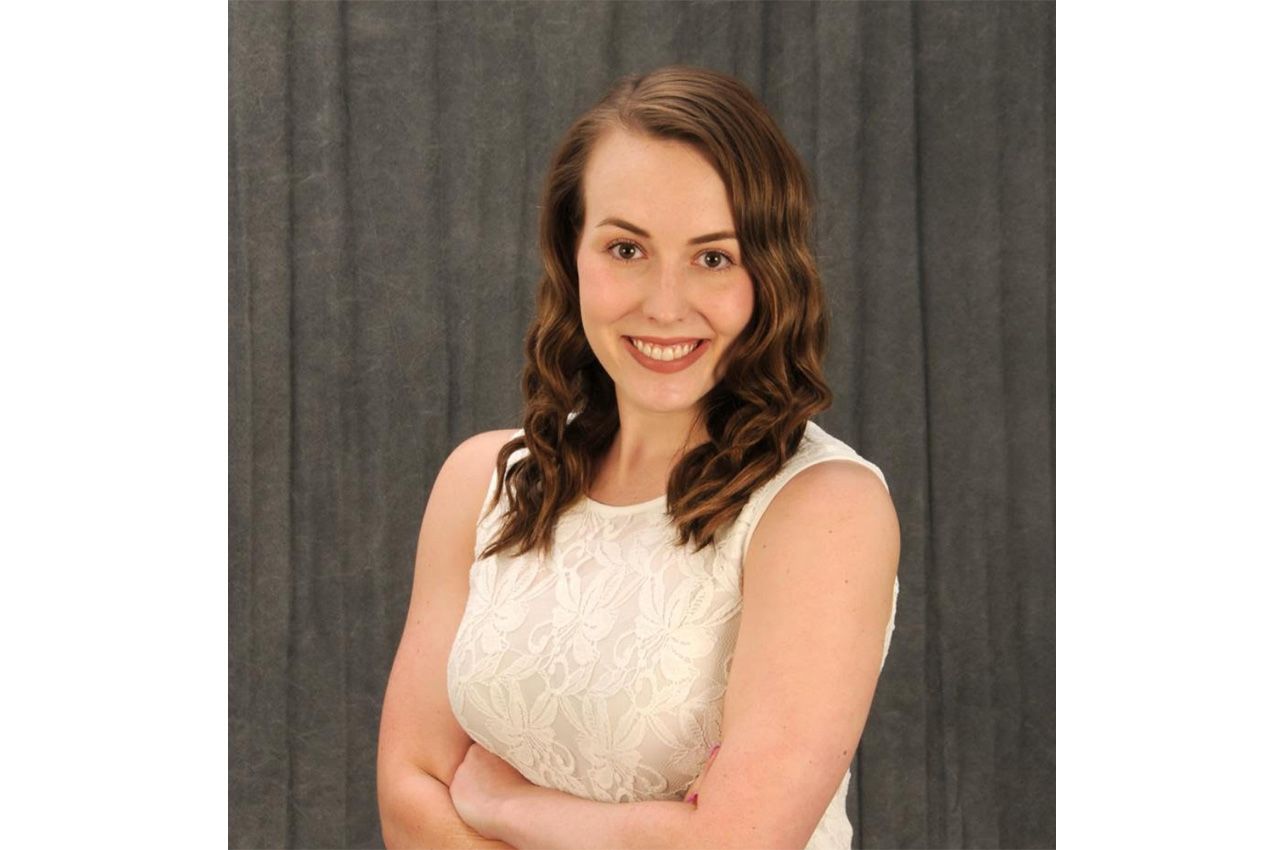 A timely paper about how a potential increase in COVID-19-related civil actions against emergency medical personnel will face a high bar due to state regulation has won a prestigious writing award in continuing legal education.
"It's great to receive the recognition during such a difficult year—it really motivates me to pursue more topics," second-year Chicago-Kent College of Law student Kelby Roth says of winning the 2021 Illinois Institute for Continuing Legal Education Willis R. Tribler Law Student Writing Competition. "This is my first writing competition, and I definitely want to try my hand at more."
Roth's paper, titled "Tort Immunity for Emergency Medical Service Personnel in the Age of COVID-19," reiterates how difficult it is to take civil action against medical service personnel for their conduct on a service call.
Still, during these times, Roth suspects there may be an increase in filings due to the sheer number of service calls. In her paper she notes that the COVID-19 virus has put great strain on the Illinois health care system, with more than a million cases and 21,500 confirmed deaths recorded in the state as of April 2021, according to the Illinois Department of Public Health.
"I feel like we're going to see increased lawsuits related to emergency medical care rendered to COVID patients," Roth says. She urges attorneys to temper their clients' expectations with a healthy dose of realism.
"More broadly, I argue that attorneys should take a resourceful and fact-intensive approach to these suits," she says. "They have a duty to inform their clients of this extremely high bar to recovery—especially because these cases are costly and time consuming, without much success."
Roth repeatedly references the Illinois Emergency Medical Services Systems Act, which provides immunity from civil liability to emergency medical personnel "for certain acts and omissions made while rendering medical aid," her paper notes.
Specifically, the 1993 act provides immunity for acts and omissions of "any person, agency, or governmental body certified, licensed, or authorized…who in good faith provides emergency or non-emergency medical services…in the normal course of conducting their duties, or in an emergency."
The bar to get over that immunity is particularly high: medical personnel must be guilty of "willful and wanton misconduct," defined in the act as "an utter indifference to or conscious disregard for a person's own safety or the safety or property of others."
"You have to consider legislative intent, especially considering the extraordinary circumstances we're going through," Roth says. "The legislature believed front-line workers have to make life-altering decisions in high-stress situations, and have to perform their jobs without worrying about liability."
As part of her paper, Roth reviews a late 2020 Illinois appellate court case, Gary v. Calumet City. Gary, a 31-year-old woman who suffered a severe asthma attack and received emergency treatment from the Calumet City, Illinois, fire department, died in a hospital 10 days later. Her family brought a wrongful death suit against the city, alleging that the Calumet paramedics' treatment proximately caused the death.
The family noted that although Gary's oxygen level was low and she'd lost consciousness, paramedics didn't intubate her for 12 minutes. A hospital doctor later noted that the breathing tube was in her esophagus, not in her trachea.
Still, the family lost the suit, unable to prove "willful and wanton misconduct." Roth notes that the appellate court reiterated that the purpose behind the EMS Act's immunity was "to encourage emergency response by trained medical personnel without risk of malpractice liability for every bad outcome or unfortunate occurrence," even in situations "often fraught with tension and confusion."
Roth includes a couple of cases in which the "willful and wanton misconduct" standard was met, including Abruzzo v. City of Park Ridge, in which paramedics responded to a 911 call from a woman stating she believed she was going to die from an asthma attack. The paramedics knocked on the woman's unlocked door, then left after getting no answer.
But Roth concludes in her paper that, "As seen in the case of Gary v. Calumet City, a series of negligent actions and omissions do not necessarily constitute willful and wanton conduct such that exposes emergency services personnel to liability under the EMS Act.
"Practitioners should be aware that courts interpret the Act on a fact-specific basis—as such, both plaintiffs' and defense attorneys should take a resourceful and creative approach in the cases to come."
Raised in Birmingham, Alabama, Roth received a bachelor's degree in music and vocal performance from Chicago's DePaul University in 2019.
But while realizing the lifestyle of a musician wasn't for her, Roth says that "I found myself really liking my academic classes more than my music classes. Thankfully, a lot of the skills transferred. The discipline, that's for sure."
Her training as an opera singer did wonders for battling butterflies in her stomach while presenting, she adds. Roth wants to pursue bankruptcy and restructuring law, and will be a summer associate at Kirkland and Ellis beginning in May.
Roth credits Chicago-Kent Distinguished Professor Emerita Lori Andrews for teaching her the legal research process. Roth serves as a research assistant under Andrews.
The IICLE writing competition, which includes a $200 prize, is named after the late Willis R. Tribler, a former chairman and member of the IICLE Board of Directors. The institute is the premier provider of continuing legal education in Illinois.

Roth's article will be published in the May edition of the IICLE's e-newsletter Flashpoints.