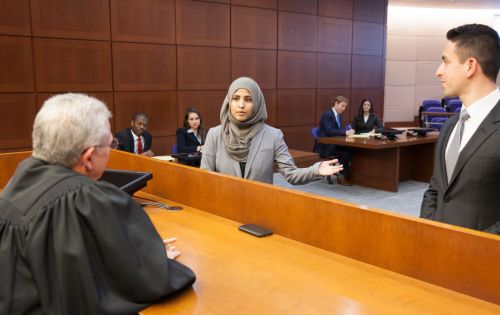 J.D. Certificate in Criminal Litigation
J.D. Certificate in Criminal Litigation
Overview
Chicago-Kent's Certificate Program in Criminal Litigation is designed to give students a comprehensive and balanced professional education to prepare them adequately for the practice of criminal law. The program will help students who earn the certificate to compete successfully for one of the limited number of defender or prosecutor jobs that are available in the Chicago area. In addition the certificate program represents an opportunity to synthesize the goals of Chicago-Kent's academic program in criminal law with those of Trial Advocacy and the Law Offices.
The broad-ranging interests of the Criminal Litigation program's faculty include experts in evidence and forensic sciences, white-collar crime, professional responsibility, criminal procedure, expert witness testimony, and representation of indigent defendants.
Alumni of the Program in Criminal Litigation currently work in a variety of litigation positions ranging from the states' attorneys' and public defenders' offices of Cook, DuPage, Lake, and Will counties to the Federal Defender to the U.S. Department of Homeland Security.
Whether you're an aspiring prosecutor or criminal defense attorney, Chicago-Kent can help you gain the knowledge and skills you need for success. Learn more about the many career options for attorneys in criminal law.
How to Apply
Below you will find a link to submit your application for this program as well as a memo outlining the program curriculum. To apply for the program, you will need to prepare a personal statement. You will be asked to upload this document in the application form link below. 
Please prepare and submit a personal statement limited to two typewritten, double-spaced, 8-by-11-inch pages. Your personal statement may include information regarding the following questions:
1.) Why do you want to be admitted to the program?
2.) What are your career goals?
3.) How will the program help you achieve those goals?
 
Questions?
For additional information, please email Tracy Kish at tkish@kentlaw.iit.edu.