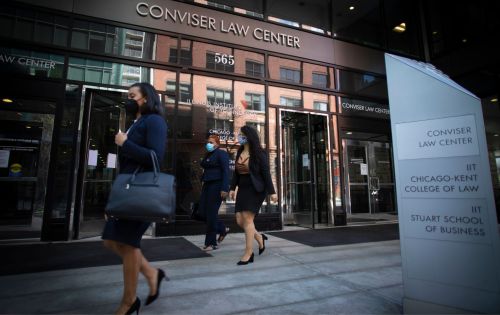 J.D. Certificate in Workplace Litigation and Alternative Dispute Resolution
J.D. Certificate in Workplace Litigation and Alternative Dispute Resolution
Overview
For years Chicago-Kent students who were interested in both the Litigation and Alternative Dispute Resolution Certificate Program (LADR) and the Labor and Employment Law Certificate Program had to choose between the two. Now, students can elect a joint program that will yield a joint certificate, allowing students to market themselves to potential employers as well-versed in the highly complementary areas of litigation, ADR, and labor and employment law. Students who wish to attain a joint certificate must follow the curriculum in the link below.
Interested in Applying?
To apply for the program in the link to the right, you will need to prepare a personal statement limited to two double-spaced pages, and upload it in the form link. Your personal statement may include information regarding the following questions:

♦ Why do you want to be admitted to the program?
♦ What are your career goals?
♦ How will the program help you achieve those goals?