Building Bridges Between Workers and Management
Institute for Law and the Workplace turns 25 this academic year
Building Bridges Between Workers and Management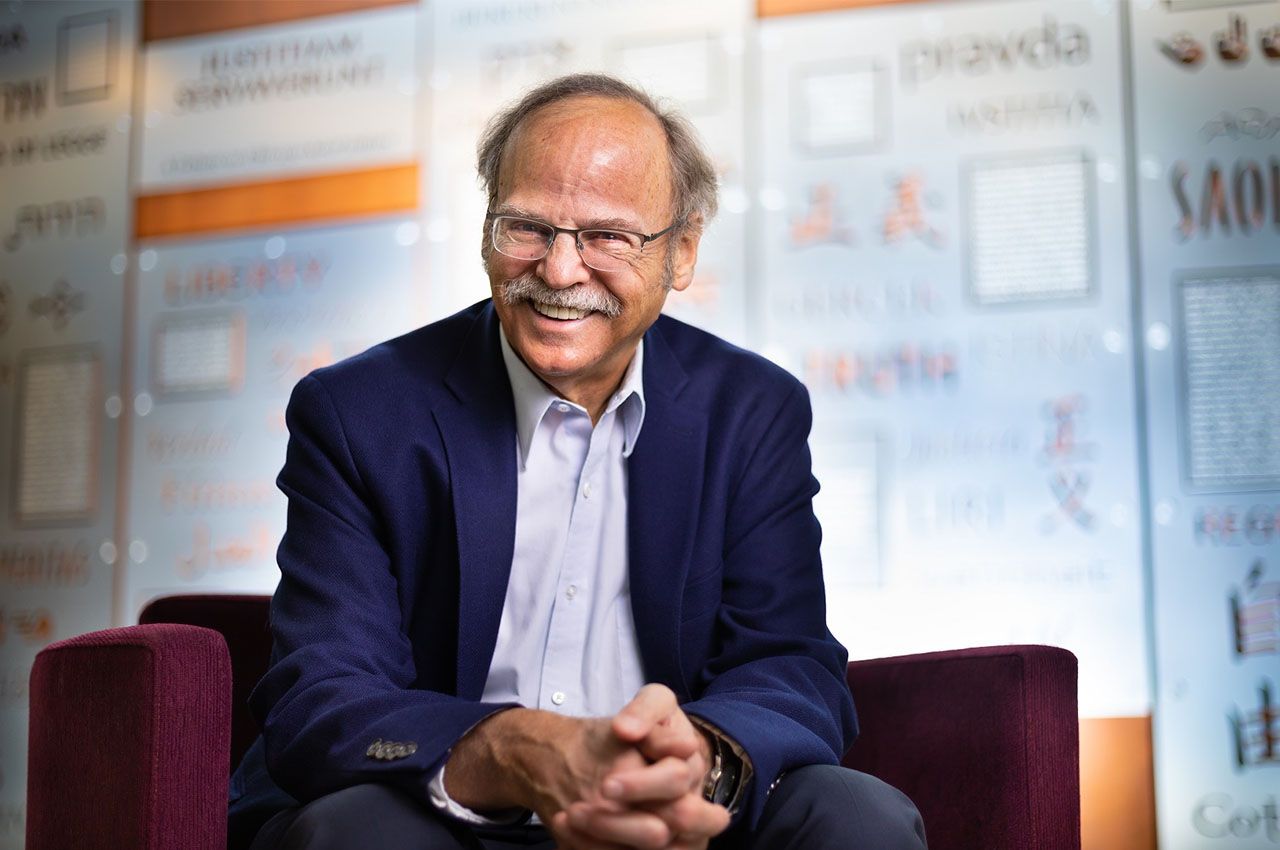 Beyond the headlines and union picket lines, and company spokespersons and union leaders in Chicago, an unsung group of people help hammer out contracts behind the scenes.
Martin H. Malin, director of the Institute for Law and the Workplace (ILW) at Chicago-Kent College of Law, is often one of them. Malin has been called upon to arbitrate or mediate some of the largest labor and employment negotiations in the city for the past 40 years, including the 2015 and 2016 Chicago Board of Education and Chicago Teachers Union contract negotiations, for which one of Malin's former students was the fact-finder. He was asked to be a fact-finder for the 2019 negotiations, which included contracts for Chicago Public Schools employees.
"It was really cool because the mediator for both sets of negotiations for the CTU and with SEIU [Service Employees International Union] was another one of my former students, Emil Totonchi, who is a mediator with the Federal Mediation and Conciliation Service," he says. "During the mediation stage of the fact-finding, Emil was actually co-mediating with me. That was so much fun to be tag-teaming with my former student in this mediation."
Malin is always delighted to come across former students in his practice. It happens frequently in Chicago, where for the past 24 years the labor and employment law program he built has graduated hundreds of lawyers. ILW has also brought thousands of public- and private-sector labor and employment lawyers and professionals through the doors for conferences at Chicago-Kent. 
"We bring the practicing professional and academic communities together; we bring the student community together with the practicing professional community; and of course, we bring the labor, the management, and the employee advocate communities together," Malin says. "I like to think of our program as a bridge across different worlds that brings everyone together for everyone's benefit."
An Intellectual Home for Labor and Employment Law
In the 1970s the late Lawrence F. Doppelt founded and directed Chicago-Kent's labor and employment law LL.M. program. His death in 1979 left the program without a leader. Malin, a junior faculty member at the Ohio State University business school, came to Chicago-Kent as a visiting professor for a one-year appointment in fall 1980. Afterward, Chicago-Kent offered him a full-time position to teach labor and employment law.
Malin's original mission was to slowly wind down the LL.M. program, but the law school continued to receive inquiries. Chicago-Kent kept the labor and employment law courses and expanded them for juris doctor students. A new labor lecture, the Kenneth M. Piper Memorial Lecture in Labor Law, became an endowed lecture series with its own advisory board. 
Around this time, one of Malin's students, Frank Fucile '83, who was an inspector for the Food and Drug Administration and president of the local American Federation of Government Employees, approached him with an idea. Fucile said that although Chicago is a federal government hub, there were no regional professional-development opportunities for federal-sector labor law professionals. Malin and Fucile worked together to launch the first Federal Sector Labor Relations and Labor Law Conference in 1982. 
"It was a rousing success. With Frank's contacts we put together a program advisory board with basically every major constituent of that conference having a representative on it and with the regional directors of the relevant federal agencies on it," he says. "It just exceeded our wildest expectations."
Today, the conference remains the largest annual conference on federal sector and postal labor relations and labor law held outside of Washington, D.C.  A virtual edition of the conference in 2020 attracted more than 450 attendees from 38 different states.
In 1984 the Illinois Public Labor Relations Act and Illinois Educational Labor Relations Act went into effect, establishing a statewide framework for collective bargaining. It led to the creation of the Illinois Public Sector Labor Law Conference, which has become the state's largest conference on public sector labor law, drawing upwards of 600 lawyers and labor relations professionals to the law school each year.
The conferences brought members of the labor and management community together in a neutral, academic space to learn and discuss workplace issues. Malin says ILW started hearing stories about grievances and unfair labor practice charges being settled at the conferences. 
By the early 1990s Chicago-Kent had developed a strong reputation for labor and employment law, and former law school dean Richard A. Matasar suggested the creation of a certificate program. Malin says the law school needed another labor and employment professor to help with this, so Rafael Gely, a lawyer and labor economist, was hired. Malin, Gely, and Matasar consulted with leaders in law firms, companies, and unions to find out what skills they were looking for in new labor and employment lawyers. Along with the certificate program, the law school also wanted to see if there was support for creating a larger institute. Every dollar from members of the institute, Malin says, would go to scholarships for the next generation of labor and employment lawyers.
In 1996 ILW was officially established. The Piper and Distinguished Labor Leader lectures and ILW conferences have brought national leaders in labor and employment to Chicago-Kent. These include AFL-CIO President Richard Trumka, American Federation of Teachers President Randi Weingarten, Sara E. Rix of the AARP Public Policy Institute, and Equal Employment Opportunity Commission Commissioner Victoria Lipnic, to name a few. 
ILW publishes the Employee Rights and Employment Policy Journal, the only faculty-edited, peer-reviewed employment law journal in the country focused on legal issues related to the workplace. It also publishes the Illinois Public Employee Relations Report. Under Malin's leadership, ILW has established four endowments and several student scholarships. In 2019 preLaw Magazine ranked ILW the #1 employment law program in the country.
"The Institute for Law and the Workplace's programs provide an invaluable forum to discuss today's most important labor and employment issues through an academic and pragmatic lens," says Jorge Ramirez '97, managing director of labor and government strategies for GCM Grosvenor and former president of the Chicago Federation of Labor. "The opportunity to connect with others outside of an adversarial setting has had a positive impact on building collegiality among our regional workplace law community. We are fortunate to have a place like ILW here in Chicago."
The Bridge Builder
Collective bargaining is in Malin's roots. Born and raised in the New York City borough of the Bronx, he still remembers "the euphoria in our household when my father landed a job with the New York City Sanitation Department as a mechanic's helper." As a member of Local 32BJ SEIU, Malin's father had access to good wages, health insurance, and a pension plan. It enabled the family to have a good life, and for Malin and his sister to be the first generation in their family to graduate from college.
As a student at Michigan State University, Malin worked a minimum wage job in the kitchen at the university's conference center, the Kellogg Center. During his sophomore year, Malin discovered that management wasn't honoring raises set by the student employment office. He and a fellow student worker filed a complaint and won. Afterward, they proposed establishing a grievance committee for student workers, which management declined.
"We said, 'The regular employees have their grievance committee,'" Malin says. "And local management said, 'Yeah, because they have a union.' And so the light bulb went off for both of us. We need a union!"
Malin says they had no idea what they were doing. Over the course of the next year, he and his co-workers, a rag tag group of undergraduate dishwashers from the Kellogg Center and a non-lawyer Michigan State labor relations professor, fought for a union all the way up to the Michigan Employment Relations Commission. In 1973 MERC ruled in their favor. It was an amazing victory, Malin says, because up until that point "the National Labor Relations Board, with respect to private universities, had held that students employed by the universities were not employees under the National Labor Relations Act." Although the efforts at unionization at Michigan State later failed, the experience was the spark that led Malin to specialize in labor and employment law. 
Malin has been active with several state and national organizations throughout his career, including serving as the chair of the Section on Labor Relations and Employment Law of the Association of American Law Schools, secretary of the American Bar Association's Labor and Employment Law Section, and member of the board of governors and vice president of the National Academy of Arbitrators. He has published more than 80 articles and seven books, including Public Sector Employment: Cases and Materials and Labor Law in the Contemporary Workplace. In 2016 the ABA honored Malin with the Arvid Anderson Public Sector Labor and Employment Attorney of the Year Award for lifetime contributions to public sector labor law.
One his career highlights was his appointment by former President Barack Obama to the Federal Service Impasses Panel in 2009. Malin was re-appointed in 2014 and served until 2017. The panel's seven members resolve impasses in collective bargaining between federal agencies and unions that represent the agencies' employees. Malin handled a wide range of cases, including a worldwide U.S. Customs and Borders Protection agents' contract and a work shift dispute between the U.S. Army and civilian security guards tasked with watching over a former chemical weapons stockpile in Utah.
Malin says his proudest achievement from ILW is the "small army of graduates who have gone out and done amazing things in the field." ILW alumni include equity partners at big law firms, union lawyers, management firm lawyers, and top labor counsel for corporations across various industries. They can also be found in government positions, including state labor relations boards and the EEOC. 
Although he is retiring from ILW in 2021, Malin plans to stay active in the workplace law community and to continue to mediate and arbitrate. He will undoubtedly run into more of his former students. Chicago-Kent Assistant Professor Emily Aleisa, who is an ILW alum and who will become assistant director in fall 2021, says Malin cares deeply about his students. He has always modeled a sense of community and inclusion, she says, facilitating thoughtful discussion and meaningful connection on potentially divisive topics. 
"As a result of Malin's influence in the classroom and beyond, the Chicago workplace law community definitely is more collegial than competitive," she says. "He not only inspired generations of practitioners to continue shaping this crucial legal landscape, he also made them feel up to the task."