Chicago-Kent College of Law Launches the Constitutional Democracy Project to Support Civics Education
Chicago-Kent College of Law Launches the Constitutional Democracy Project to Support Civics Education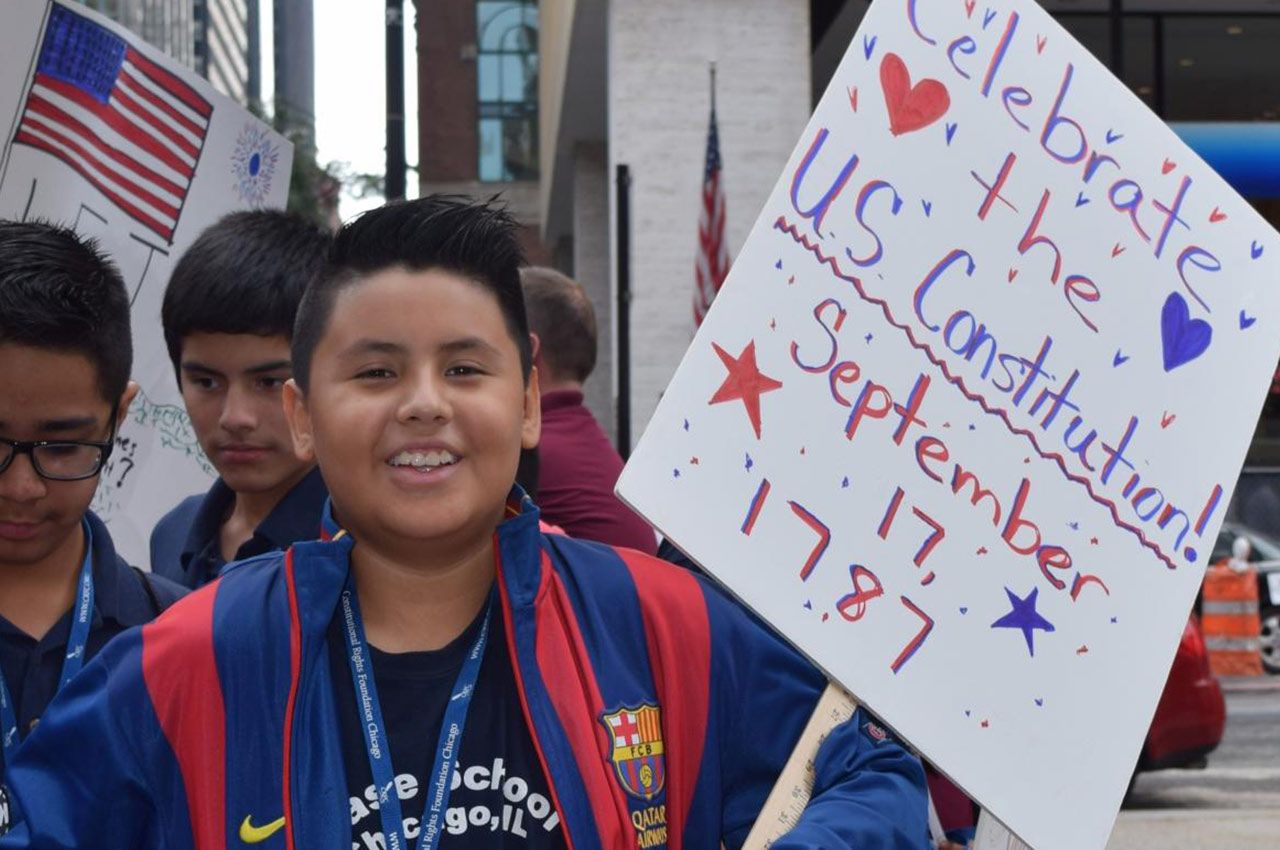 Programs will be geared toward middle school and high school students, and their teachers
CHICAGO, May 5, 2020— Chicago-Kent College of Law is launching the Constitutional Democracy Project (CDP), which will prepare middle school and high school students for active civic participation by providing civics education programs and curriculum to them and to their teachers.
"We're at a critical time in our democracy where misinformation and polarization are making it harder for Americans to resolve disagreements about public policy and law," says Carolyn Shapiro, associate professor of law, and the founder and co-director of Chicago-Kent's Institute on the Supreme Court of the United States (ISCOTUS). "The Constitutional Democracy Project will provide students with a solid understanding of the Constitution and the courts, and  equip them to engage in civil policy discussions with others with varying viewpoints."
Only 24 percent of U.S. eighth graders tested proficiently in civics in 2018, the same percentage as in 2014, according to the National Assessment of Educational Progress. Last August, Illinois enacted a new civics education requirement for sixth- to eighth-grade students. The state has required civics education for high school graduation since 2016.
The CDP  fills the need for high-quality, hands-on civics education programs and teaching materials focused on the Constitution, law, and policy for students and their teachers using a range of opportunities and materials. Among other things, the CDP will convene students from different schools for forums throughout the year to discuss U.S. Supreme Court cases, constitutional issues, and policymaking. Additionally, legal experts, policymakers, and civic leaders are invited to share their real-life insights on issues such as public protest and the First Amendment, school-funding equality, and gun rights.
The CDP also provides teachers with downloadable lesson plans and professional development workshops to help them facilitate civil dialogue in their classrooms. One of the CDP's featured annual events is a conference that brings together teachers, professors, lawyers, judges, civic leaders, cultural institution scholars, leading civic-education specialists, and others to share best practices and strategies for teaching civics to young people. In light of COVID-19, contingency plans have been made for virtual professional development events as needed.
"Civics education is about engaging students with current constitutional issues and nurturing civil discussions, which involves a unique set of skills and teaching methods," says Dee Runaas, project director for the CDP. "We want to support teachers' confidence by providing the best resources for their classrooms so that they can be effective facilitators of these important discussions. Their classrooms are incubators that will inspire our future voters, lawmakers, and community leaders."
The CDP programs were formerly housed at the Constitutional Rights Foundation Chicago (CRFC), which served Illinois schools for 45 years, and at the Illinois Center for Civic Education. Chicago-Kent's ISCOTUS and law school faculty members often volunteered as presenters at their student and teacher development events. Shapiro says that she envisions law school students also volunteering to pitch in with CDP programming and resources.
"Cultivating an early interest in rule of law and the Constitution is vital to building young people's awareness of their role as citizens in a healthy democracy," says Anita K. Krug, Chicago-Kent dean. "I'm so happy Chicago-Kent College of Law can support and continue building on the long legacy of these high-impact civics programs in Illinois."
To learn more about the Constitutional Democracy Project and its programs, go to www.constitutionaldemocracyproject.org.