Chicago-Kent Pride: Resources for LGBTQ+ Students
Chicago-Kent Pride: Resources for LGBTQ+ Students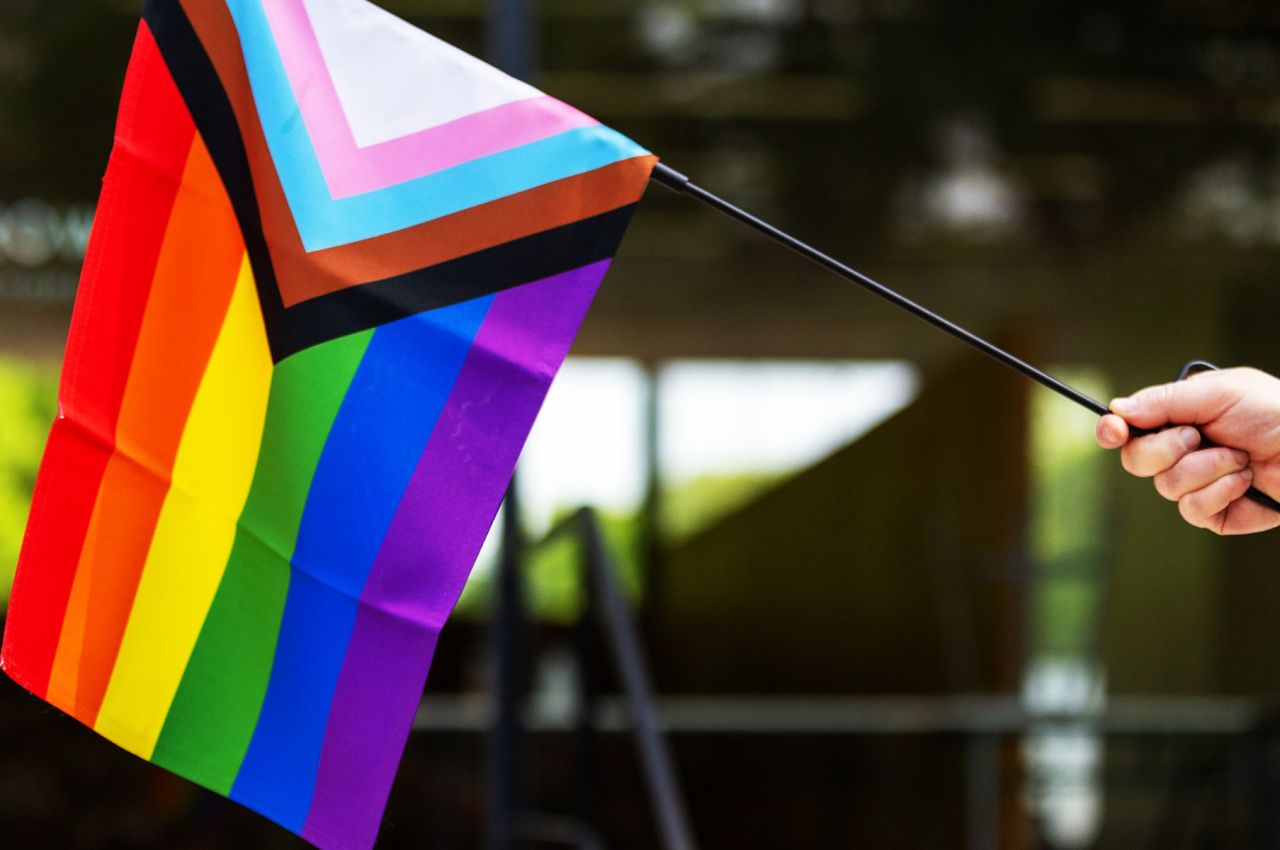 Chicago-Kent College of Law is a welcoming environment for members of the LGBTQ+ community and offers them a number of resources.
The LGBTQ+ student group on campus is the Lambdas. The Greek letter, λ, or lambda, has long stood as a symbol for LGBTQ+ liberation.
"As an organization, Lambdas's goal is not only to create a safe space for LGBTQ+ students, but also to advocate on their behalf," Blythe Pabon '24, the Lambdas 2023-24 president, says in an email.
The group is active on campus, holding events throughout the year. It also has a strong dedication to intersectionality and is committed to supporting transgender students, especially in a time when anti-trans legislation is becoming common in other states.
"LGBTQ+ students face challenges on all sides, from families, schools, and governmental organizations. Trans students, in particular, face unprecedented discrimination," Pabon says. "Lambdas has always had a commitment to supporting trans students, but we want to reiterate that we support all trans students, and we will constantly advocate on their behalf."
The Lambdas have helped lead several successful advocacy projects in recent years. In 2018 the organization worked with the Chicago-Kent administration and the student body to put gender neutral bathrooms in the Conviser Law Center. In March 2023 the Lambdas held their first drag show with administration support. The group also advocates on behalf of individual students in the LGBTQ+ community who have concerns, and its members regularly volunteer at the Transformative Law Project's Name Change Clinic.
In addition, Chicago-Kent offers resources for students in need. Among other things, the Brave on Campus program is a Safe Space program where people who have questions about gender and sexuality can go to discuss those issues. Faculty and staff who choose to participate in the Brave on Campus program take part in a two-hour workshop where they are given resources to assist those who approach them with LGBTQ+-related concerns. Those who attend the workshop are identified by a Brave on Campus sticker that is hung on the door to their office or inside their office. Participants in the program are considered "allies" and do not necessarily self-identify as lesbian, gay, bisexual, or transgender, but they are prepared to listen and respond to those with questions about related issues.
Chicago-Kent has a long history of standing against discrimination. More than 20 years ago, Chicago-Kent joined 30 other law schools in supporting FAIR v. Rumsfeld, a suit challenging the Solomon Amendment, which forced law schools to welcome military recruiters, regardless of whether they discriminated against LGBTQ+ individuals. At the time, the military was upholding its "don't ask, don't tell" policy, which required members of the LGBTQ+ community to keep their sexuality secret. Chicago-Kent furthers its commitment to non-discrimination through a course on sexual orientation and the law, same-sex partnership benefits for faculty and staff, and most recently, the Brave on Campus program. Beyond these activities, a number of Chicago-Kent faculty and staff members are trained to listen to and support members of the LGBTQ+ community.
Today Chicago-Kent celebrates its LGBTQ+ students, faculty, and staff members. The LGBTQ+ community is always welcome at Chicago-Kent. Happy Pride Month.
Visit the Illinois Tech Pride Month page for more information about community events and resources.