Memorial Service Scheduled for Longtime Chicago-Kent Faculty Member Steve Harris
Memorial Service Scheduled for Longtime Chicago-Kent Faculty Member Steve Harris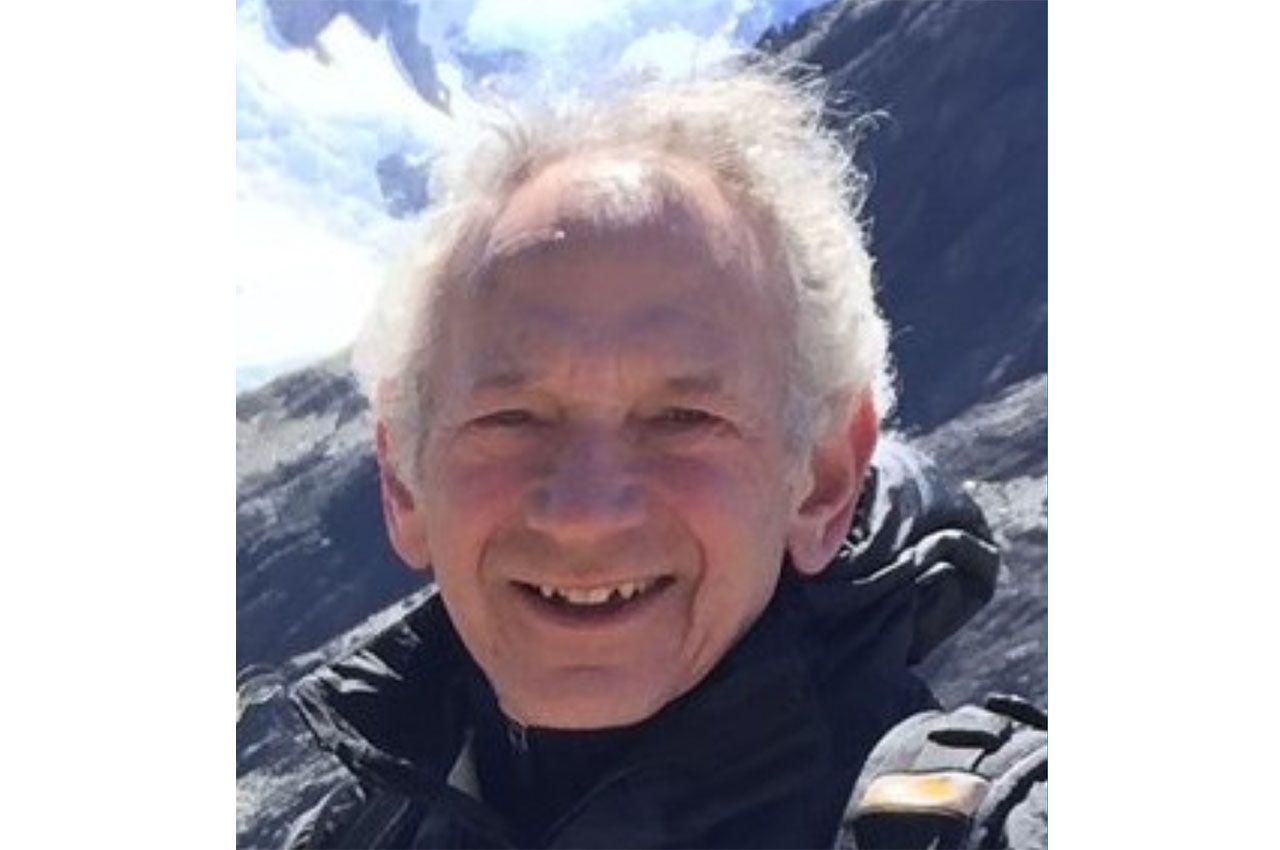 Update: A memorial service at Chicago-Kent College of Law for Professor Steven L. Harris has been scheduled at 4 p.m. Thursday, May 5, 2022, at the Conviser Law Center, Morris Hall (10th Floor), 565 W. Adams Street, Chicago, Illinois.
A renowned commercial and bankruptcy professor who contributed to national law reform while teaching for a quarter-century at Chicago-Kent College of Law, Steven L. Harris was known to employ earnestness, efficiency, and near-boundless curiosity in his numerous endeavors.
Harris, 72, passed away peacefully on Saturday, November 6, 2021 of cancer, according to friends and family.
"Steve was a wonderful member of the Chicago-Kent community, and we will miss him tremendously," says Chicago-Kent Dean Anita K. Krug. "He was a gifted teacher to generations of students, a scholar whose work had national and international impact, and a wise and dedicated colleague."
"Commercial lawyers have to know a little about a lot. Steve was a guy who knew a lot about a lot," adds Professor Adrian Walters, a friend and colleague who also serves as director of Chicago-Kent's business law program. "This is a guy of tremendous breadth as well as depth."
Both in the classroom and on a personal level, "He was tremendously matter-of-fact; not a guy who wasted words. He'd size you up and listen to you and you were always guaranteed a fair hearing, whether he agreed with you or not. … And wherever there was a curricular gap, he was always apt to fill it," Walters adds.
Adds Chicago-Kent Professor Katharine Baker, "He was unafraid of confronting and articulating reality as he understood it. He didn't hold a grudge, and it was always worth trying to find some humor."
While Harris could at times come across as "immensely earnest and serious," the demeanor often masked a "sense of humor that was as dry as the savannah," Walters says.
Harris's signature course on Uniform Commercial Code Article Nine, which deals with the law governing secured transactions, broached material he knew backwards and forwards. Harris published frequently in such scholarly journals as the Cornell Law Review, Minnesota Law Review, Virginia Law Review, UCLA Law Review, and Vanderbilt Law Review.
"His standing in the world of commercial finance law was incredibly high," Walters notes.
Harris was also actively involved in law reform: He served on the United States delegation to the International Institute for the Unification of Private Law (UNIDROIT), and for three decades was a reporter to drafting committees to revise multiple articles of the Uniform Commercial Code (UCC), working latterly to accommodate emerging issues such as distributed ledger technology, virtual currency, electronic notes and drafts, and other digital assets, in addition to refining secured transactions law.
He took the UCC work so seriously, Walters notes, that he didn't inform the committee of his illness "until quite a while after he literally couldn't type an email anymore." Even then, Walters says, "he stopped with great reluctance."
The American College of Commercial Finance Lawyers honored Steve with its Distinguished Service Award in 2002 for his UCC work; and its Homer Kripke Achievement Award in 2021 in recognition of his career of exceptional dedication to the improvement of commercial finance law and practice.
Born in New York, Harris grew up in Los Angeles, the child of professional actors Robert H. and Viola Harris. He earned his law degree from the University of Chicago Law School in 1973, and upon graduation started as a clerk with the Illinois Appellate Court.  He then worked as an associate at Levy and Erens in Chicago for several years before beginning his teaching career at the University of Detroit Mercy School of Law in 1978. He went on to teach at Wayne State University Law School and as a visiting professor at University of Chicago Law School, the University of Michigan Law School and Northwestern University Pritzker School of Law; he also worked a brief stint as a scholar in residence at Sidley Austin.
Harris taught at the University of Illinois College of Law from 1984 to 1996, before coming to Chicago-Kent in 1997, where he specialized in secured transactions, bankruptcy, contracts, and other areas of commercial law. He taught through late 2020, eventually retiring to become professor emeritus in May 2021.
Harris was also an accomplished pianist, able to play music by ear. He was an avid hiker, traveling everywhere from the trails of Wisconsin to the mountains of Africa, and had a passion for teaching American law to lawyers and judges abroad in China, Thailand, Colombia, and many European countries.
Harris was preceded in death by his parents. He is survived by his wife of 36 years, Barbara Bruno; his children, Jacob (Taylor) and Molly; his sister, Sunny (Douglas) Rome; his sisters- and brothers-in-law, Mary and Jeff Ehret and Donna Kase and Curt Paloumpis; and many nieces and nephews.
A funeral service was held Wednesday, November 10, at Weinstein & Piser Funeral Home in Wilmette, Illinois. Harris was interred at Memorial Park Cemetery.
Donations in Harris's honor may be made to Feeding America, the Society for the Protection of Nature in Israel,or the Negaunee Music Institute of the Chicago Symphony Orchestra. Should you choose to make a donation in Steve's memory, kindly notify his family at brunoharrishome@gmail.com so they can acknowledge your thoughtfulness.