Patently Successful: Chicago-Kent IP Moot Court Teams Dominate in the Midwest
Patently Successful: Chicago-Kent IP Moot Court Teams Dominate in the Midwest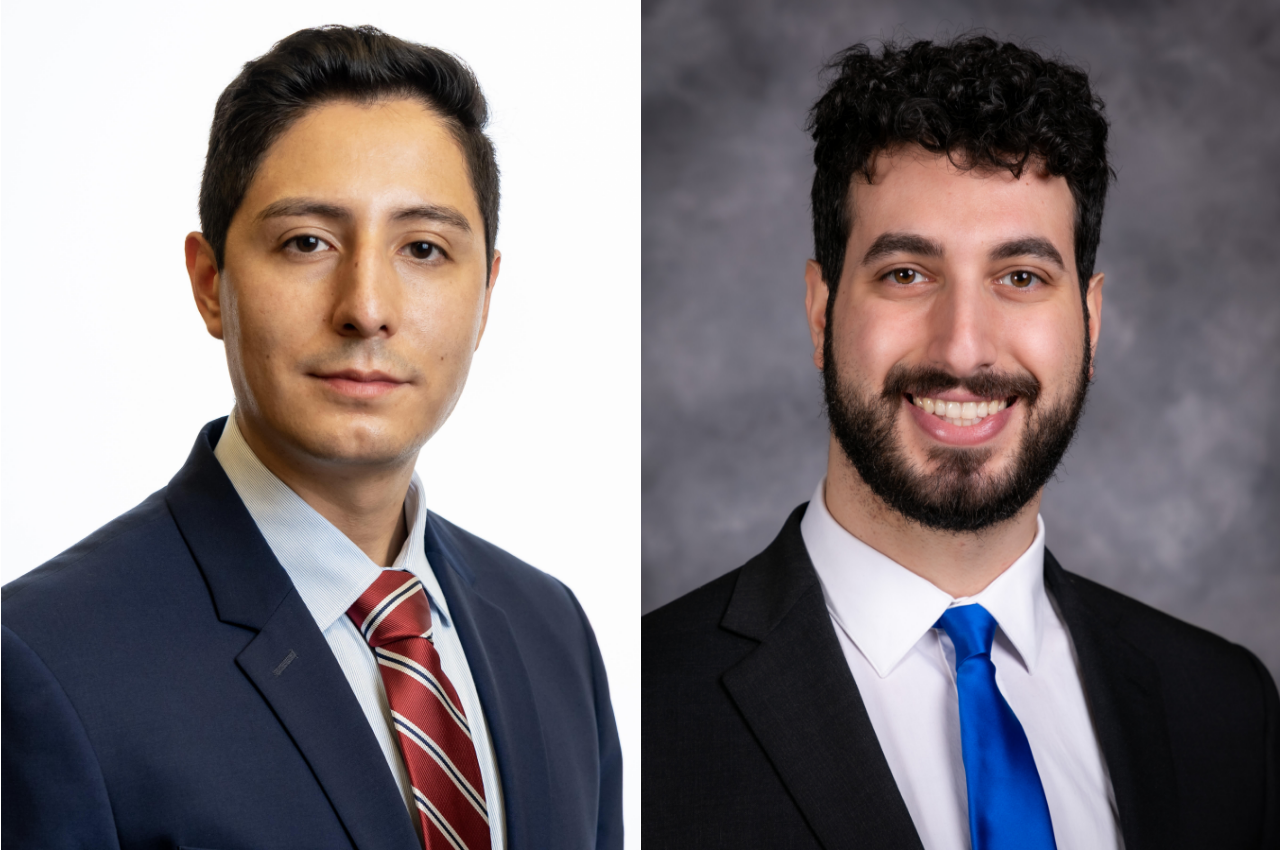 Two Chicago-Kent College of Law students are headed to Washington, D.C. for the Giles Sutherland Rich Memorial Moot Court competition after success in the regional round.
Christopher Romero '23 and Hani Salameh '23 finished as runners-up at the Midwest regional on March 17–19, 2023. The pair will head to Washington, D.C. next month to compete in nationals.
The competition is run by the American Intellectual Property Law Association. The sample case involved the Biologics Price Competition and Innovation Act of 2009. The fictional company Three Fairies, Inc. is accusing rival Maleficent, Inc. of infringing on one of its patents for AWAKE, a drug used to fight chronic fatigue. The lower courts granted a motion from Maleficent for summary judgement, and Three Fairies appealed. For purposes of the competition, Romero and Salameh had to argue both sides.
Chicago-Kent beat out teams from Mitchell Hamline School of Law, University of Michigan Law School, Northwestern University's Pritzker School of Law, Washington University School of Law, University of Illinois Chicago School of Law, and the University of St. Thomas School of Law. They will join Columbia Law School at nationals. That competition will be held at the federal circuit and judged by three federal circuit judges.
Also in Washington, D.C., three Chicago-Kent students won at the Saul Lefkowitz Moot Court Competition. Alyssa Yoshino '23, Connor Larson '23, and Keaton Smith '23 took home the best oral arguments prize from the national competition on March 14. The trio dominated the Midwest regionals, taking home the best brief and first place prizes. The team was coached by Chicago-Kent alum Ashly Boesche '05, partner at Pattishall, McAufliffe, Newbury, Hilliard & Geraldson LLP.
That sample problem involved a small-town record store and an internationally renowned boy band. The store sued the band for putting its trademark catchphrase on the band's touring costumes, while the boy band countersued the store for using the band's products to promote the store on social media.
Photo: (from left) Christopher Romero & Hani Salameh [provided]